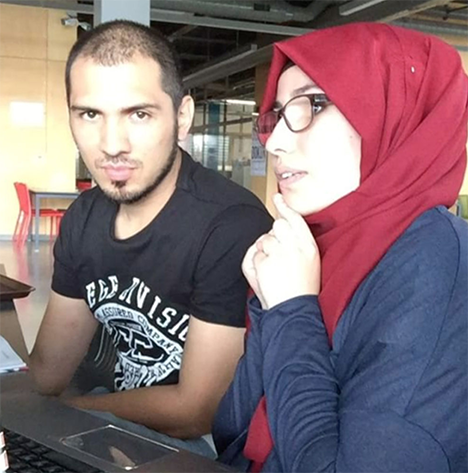 Juan is from Colombia. Kübra is teaching Turkish to Juan in the video. It was fun to watch for us, but Kübra had hard time. We tried to teach Juan when Kübra was not with us and experienced how difficult to teach a new language to someone.
Have you ever tried to teach a language? Was it hard?
Kübra has been the heart of our team. She was changing the atmosphere and our mood in a positive way. She has a unique stand and a special character. She used to express her objections to any idea kindly and do her job precisely and timely.
Kübra loves her computer and she was always in a sweet rush stemming from her sense of responsibility. As a team, we all love her very much.
We want to thank her again for her efforts and friendship. We are lucky to have her with Urbansurf.
Good people always keep on smiling…
Urbansurf Team.
Now, it is time for you to come and explore with Urbansurf.me
If you like this post, please ❤ it so that others can find it!
Whether you're a traveler, a local, or new to a city, Urbansurf can help you find others with similar interests and make new friends. This app helps you connect with like-minded people for small group meetups for sharing experiences over coffee, taking a tour around the city, or any activity that you want to do.