[:en]Christmas is coming closer and across the world, cities are getting brighter! Christmas lights and colors are stealing our hearts, but there is one more unique beauty about this time of the year: Christmas Markets!
Christmas markets are always a part of travel plans. So enjoy our list of 10 delightful Christmas markets across the world!
1) Prague Christmas Markets, Czechia
Open between Nov 30 and Jan 6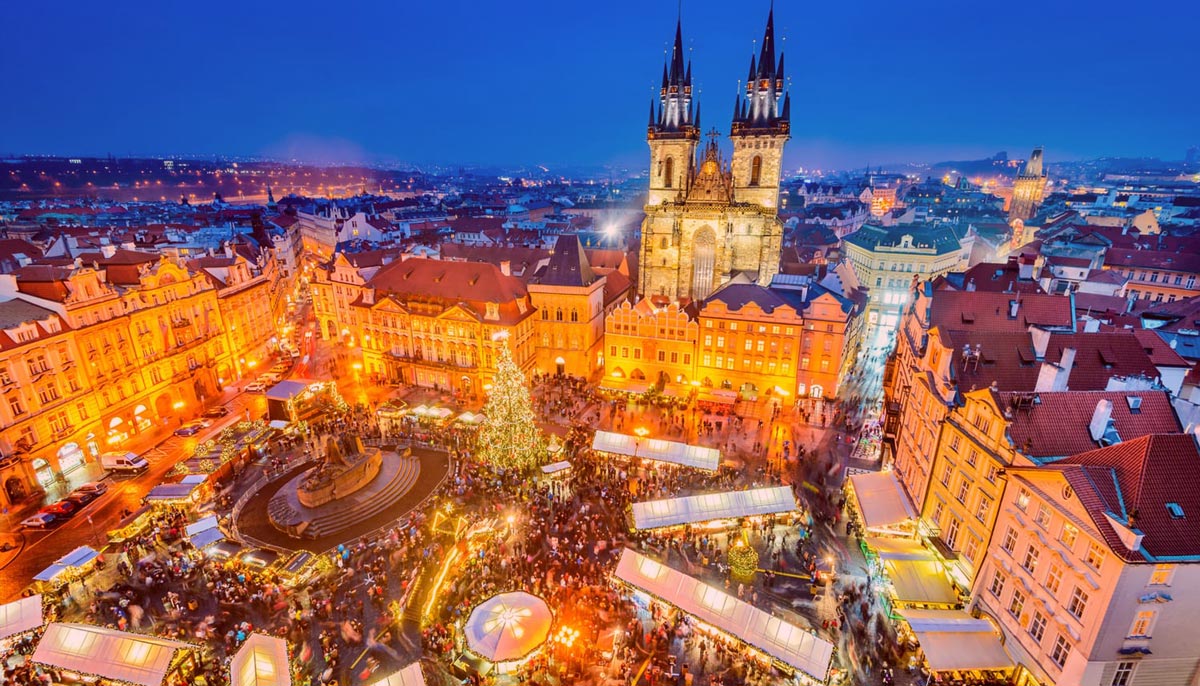 The markets are located in the Old Town. Surrounded with the Gothic architecture, the square smells delicious foods such as barbequed pork and rolled pastry with cinnamon.
---
2) Cologne Christmas Markets, Germany
Open between Nov 25 and Dec 23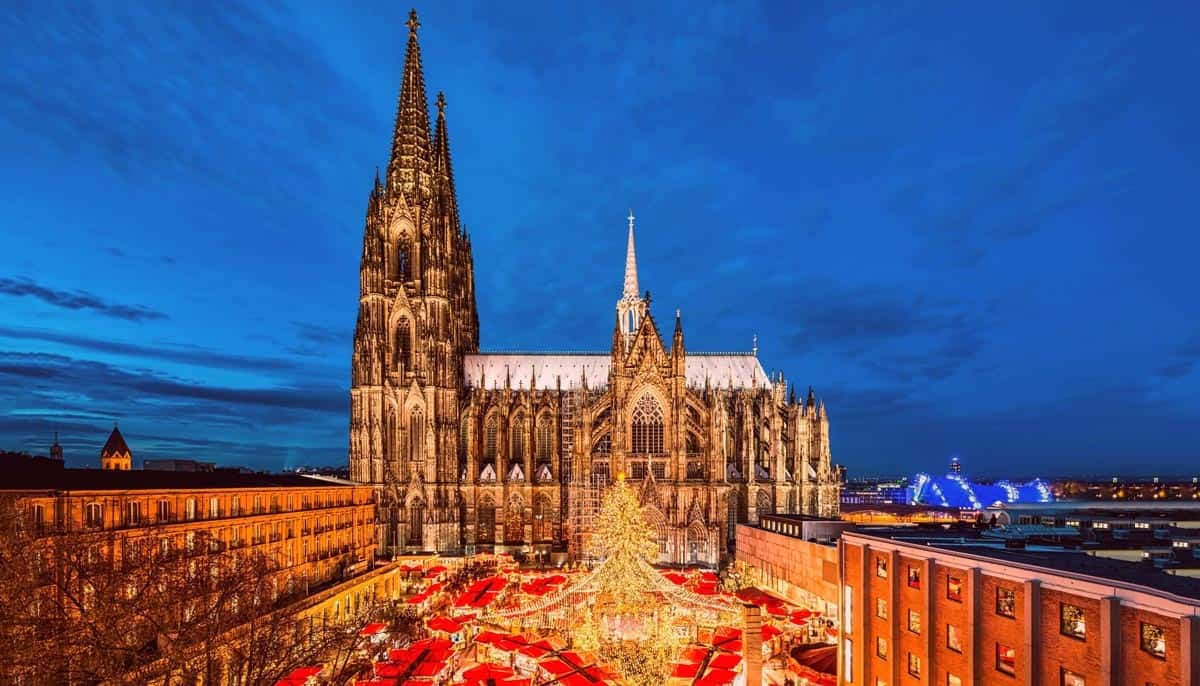 Welcome to the classical German spirit of Christmas! Twinkling lights are everywhere in the Cologne Cathedral during Christmas time because this is the location of the markets. It is not all about buying and selling. You will also find more than a hundred stage performances.
---
3) Winter Wonders Christmas Markets in Brussels, Belgium
Open between Nov 29 and Jan 5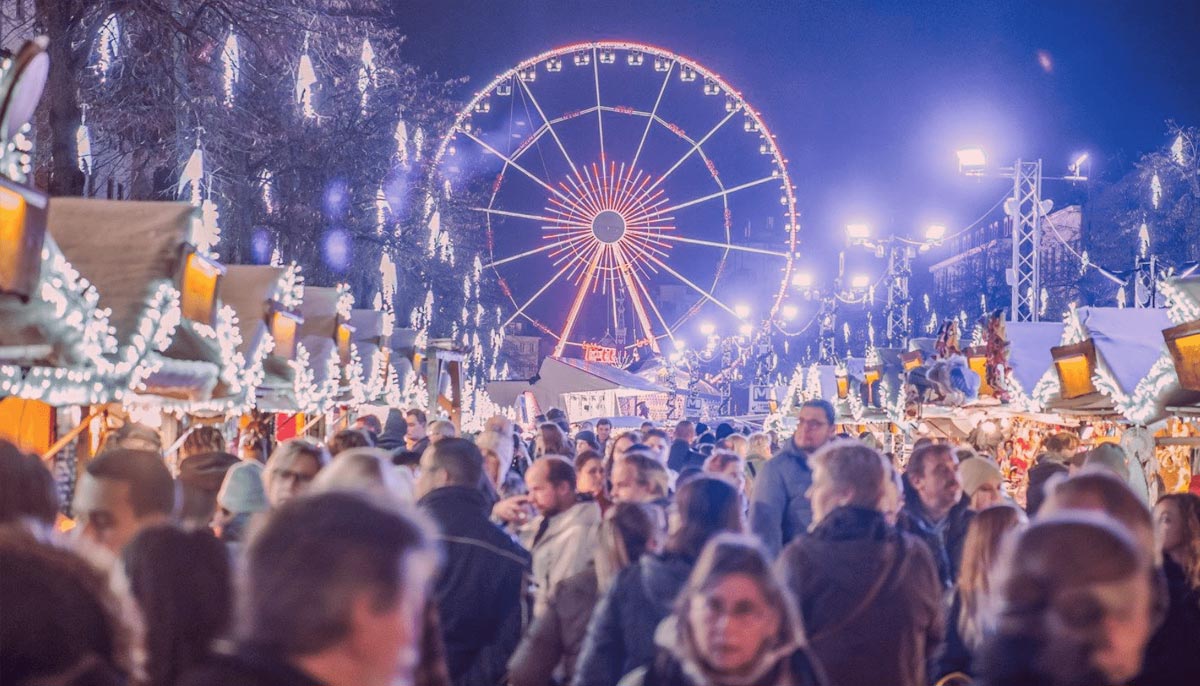 It all turns into a fairytale in Brussels during the Christmas. Just imagine over 200 wood chalets and charming lights all around. Also, Grand-Place becomes the screen for the light and sound show.
---
4) Christkindesmäkir in Strasbourg, France
Open between Nov 22 and Dec 30
The Christmas market in Strasbourg covers almost across the city center. The city becomes magical during this season of the year. Millions of people visit the market each year to see the wooden chalets and ice-skating rink and to join the shows and concerts.
---
5) Basler Weihnachtsmarkt in Basel, Switzerland
Open between Nov 28 and Dec 23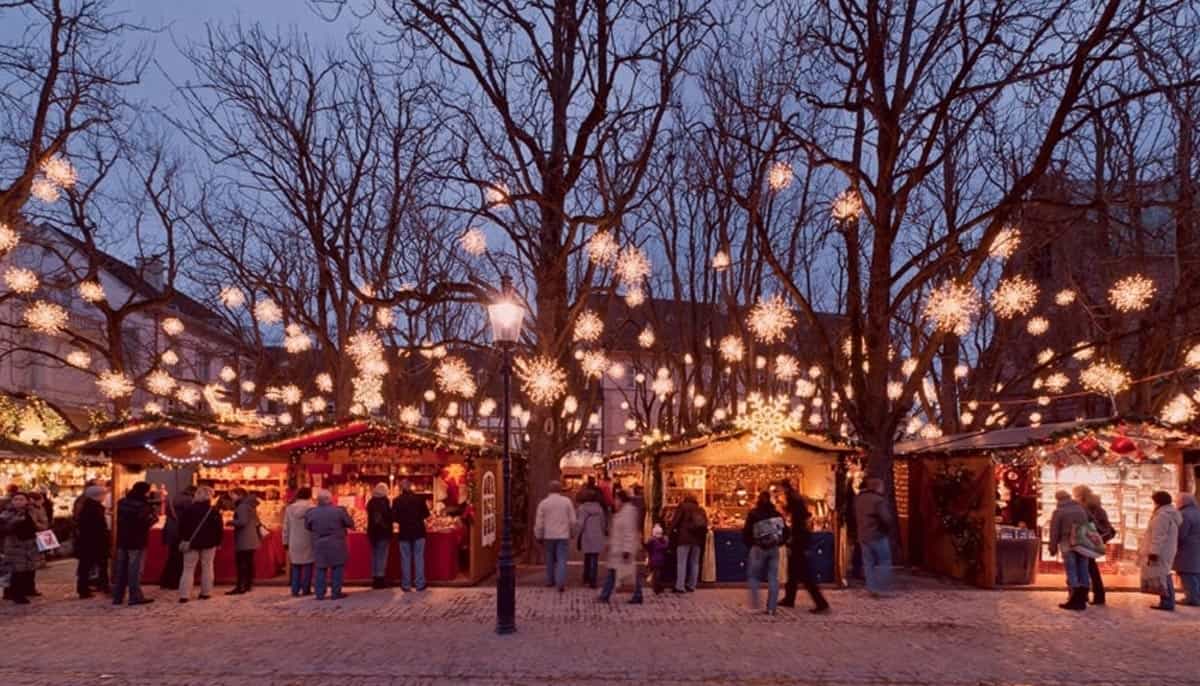 People of Basel really care about Christmas. They spare three amazing spots of the city for this special event: Barfüsserplatz in the old town, Münsterplatz, in front of the historic cathedral, and a smaller market on the right bank of the Rhine.
---
6) Enchant Christmas in St. Petersburg, USA
Open between Nov 22 and Nov 29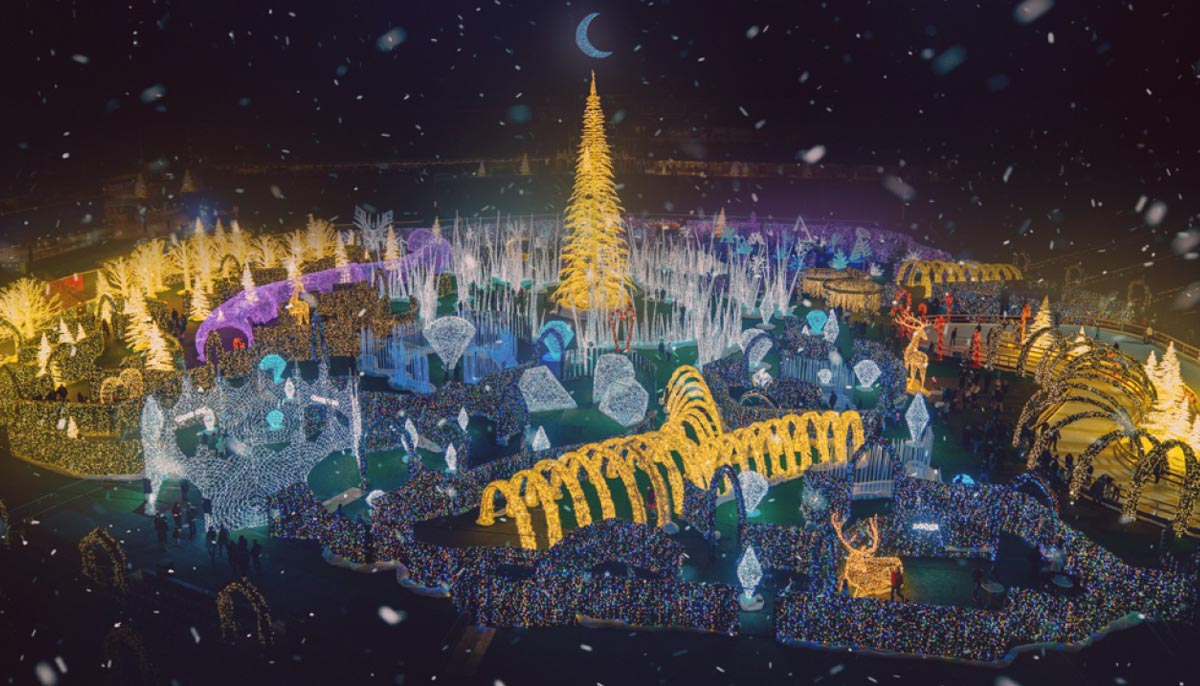 You will probably see one of the most beautiful light designs of Christmas in St. Petersburg. There is even an 80-foot long pine tree decorated with amazing lights and it is the largest Christmas light maze! Enchant Christmas market is not only an appeal to your eyes but it also offers delicious foods.
---
7) Christmasland in New Taipei City, Taiwan
Open between Nov 15 and Dec 15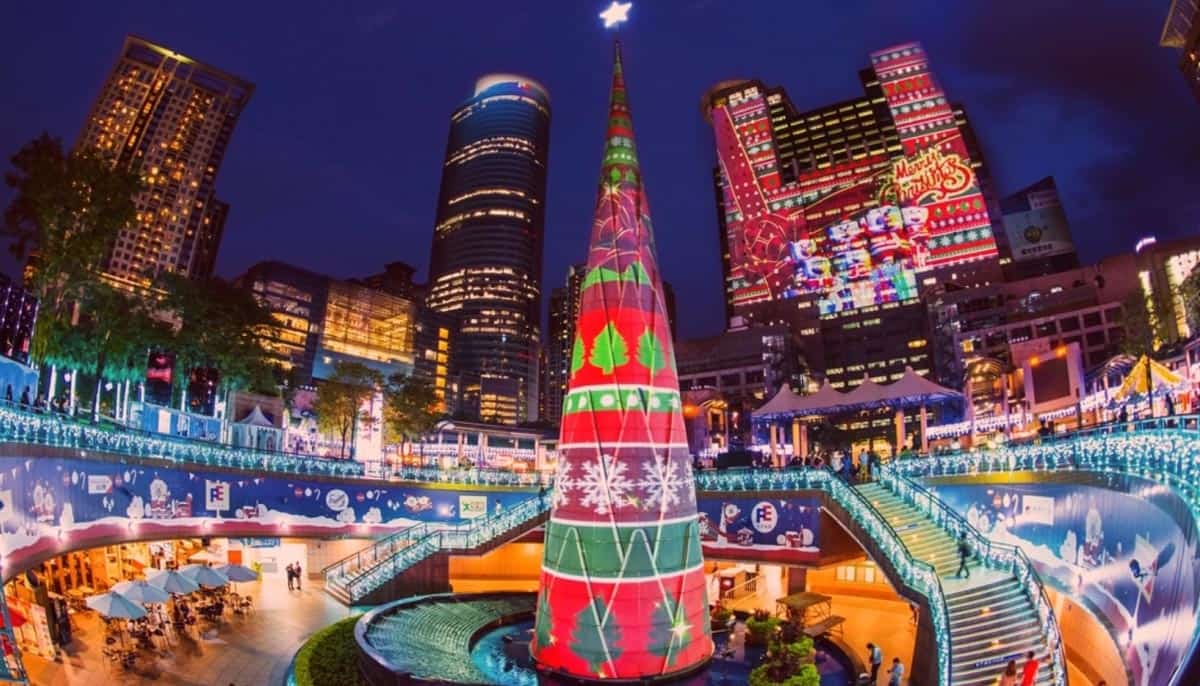 Taipei is an amazing city and it is even better during Christmas. The whole city turns into a light show with many installations on the buildings. It feels like living in a fantastic movie.
---
8) The Big Design Market in Melbourne, Australia
Open between Dec 6 and Dec 8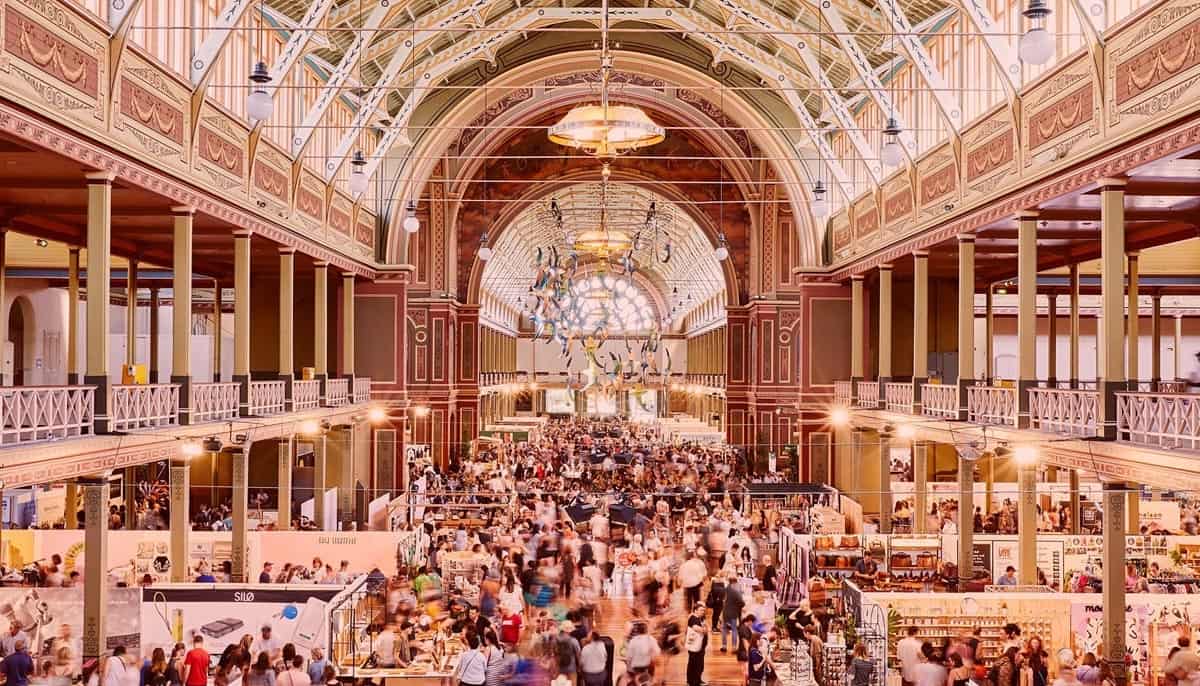 Christmas meets art in Melbourne and there comes The Big Design Market. In this area, you will find almost everything including homewares, textiles, jewelry, tech accessories, etc.
---
9) Grand Market in Kingston, Jamaica
Open on Dec 24
Yes, it is available only one day and night and it spreads to the whole country. But Kingston is known to be the center of the festival. Daytime is both for fun and shopping and the night is for live music and various entertaining organizations.
---
10) Edinburgh's Christmas, Scotland
Open between Nov 16 and Jan 4
It is a long-term festival to celebrate Christmas and it is exciting. The huge wheel in the organization area is very popular and brings joy to the event. This is a great opportunity to see the city from the top.
---
11) Christmas in Tivoli in Copenhagen, Denmark
Open between Nov 16 to Jan 5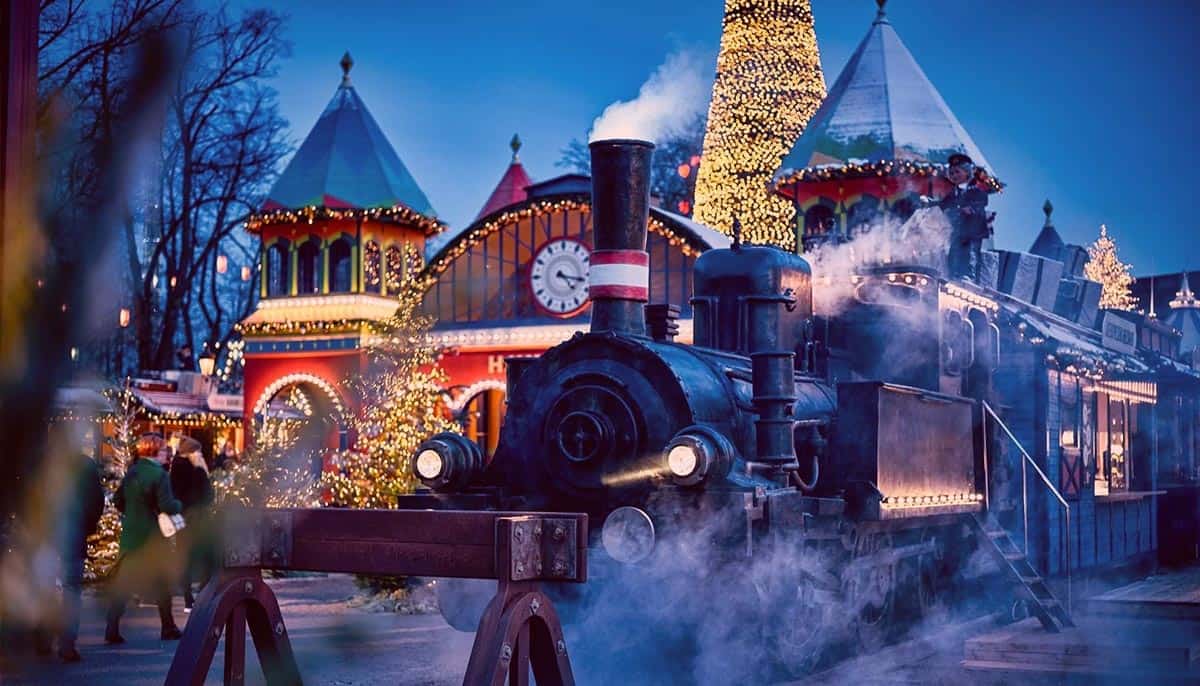 The historical amusement park, named Tivoli Gardens offers a lot for tourists and locals an amazing Christmas experience with fairy lights and delicious Danish treats like aebleskiver, small pancake puffs topped with powdered sugar, or honninghjerter, a dense honey cake with a chocolate glaze on it.
---
12) Toronto Christmas Market, Canada
Open between Nov 14 to Dec 22 except Mondays
Toronto's annual Christmas market is one of the biggest in North America. Located in the city's historic Distillery District, it's a place to be, with glittering lights, fairground rides, beer gardens and holiday vendors selling everything from locally handcrafted products to heated wine. There you can also enjoy daily numerous music performances, see the huge Christmas tree and the 100-foot long light tunnel.
---
13) The Great Dickens Christmas Fair in San Francisco, USA
Open between Nov 23 and Dec 22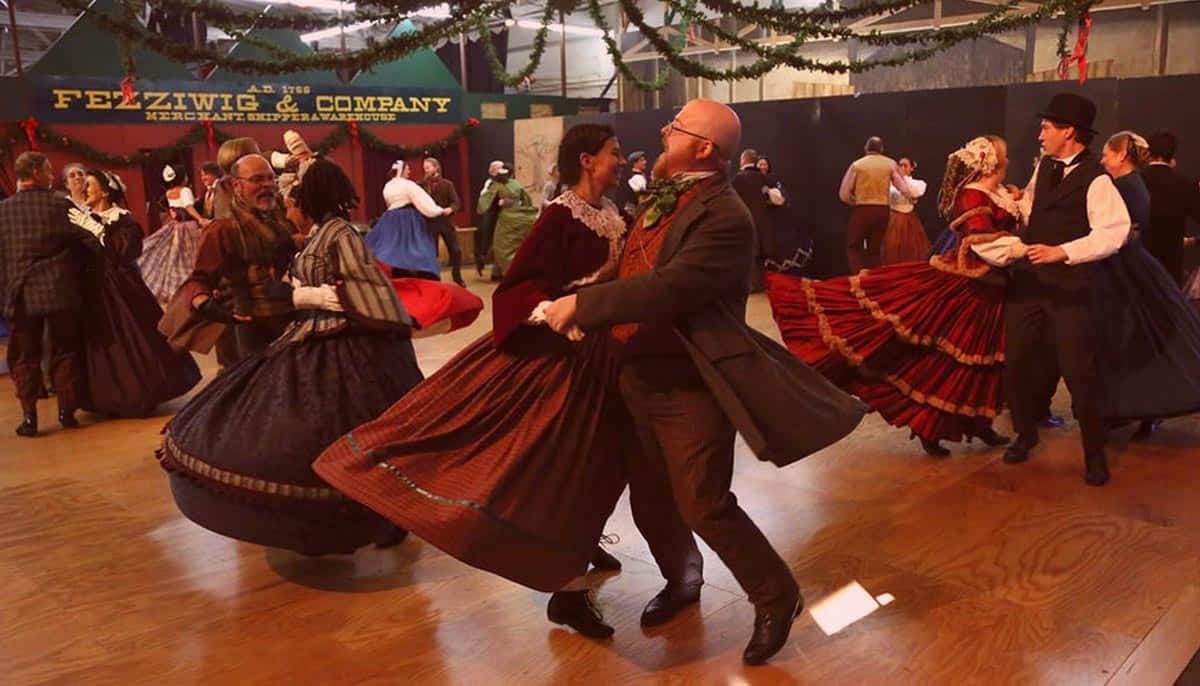 This themed Christmas market is one-of-a-kind as it introduces you Oliver Twist, Ebenezer Scrooge, and a bunch of characters from famous Dickens' novels. A big exhibition hall presents London from the Victorian Era, where it is always Christmas eve. Here roasted chestnuts and hearty foods fill the air, while Dickensian souvenir shops, pubs, stages and dance halls offer a lot of fun.
---
14) Santurantikuy Market in Cusco, Peru
Open on Dec 24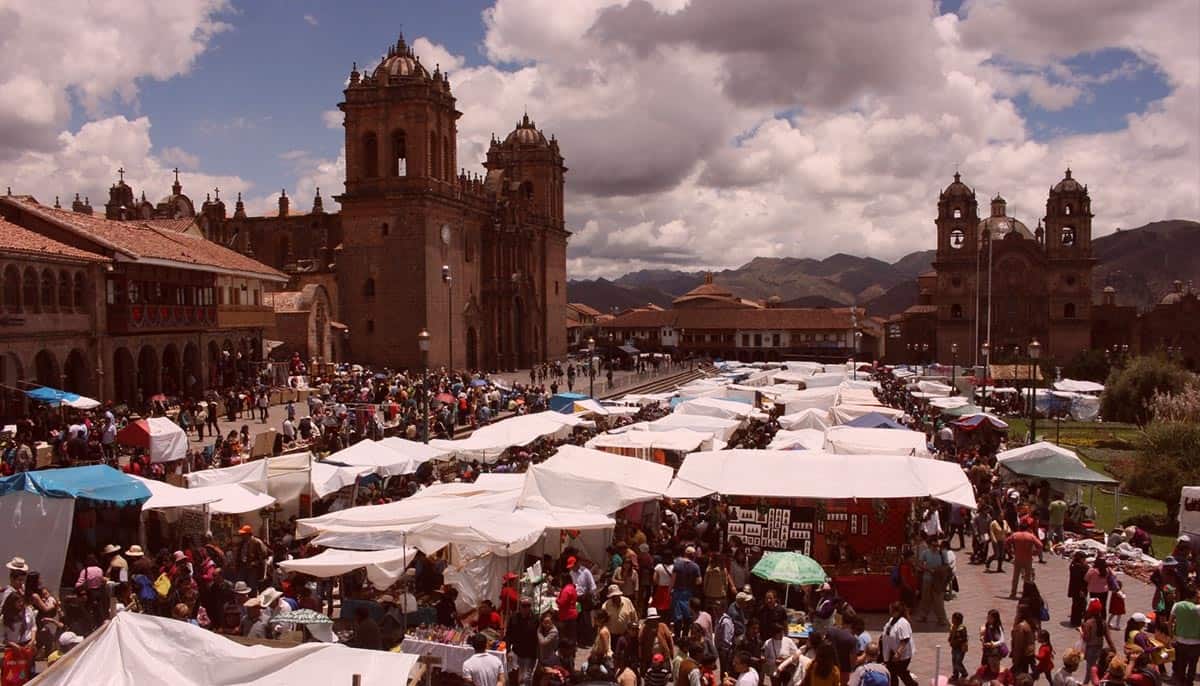 Located in the city's main market square in Cusco, Santurantikuy (selling of saints) market sees Peruvian artisans offer everything from Andean Christmas items to nice, typical Peruvian souvenirs. This one day market is also home to delicious street food on every corner.
---
15) Tallinn Christmas Market, Estonia
Open between Nov 15 and Jan 11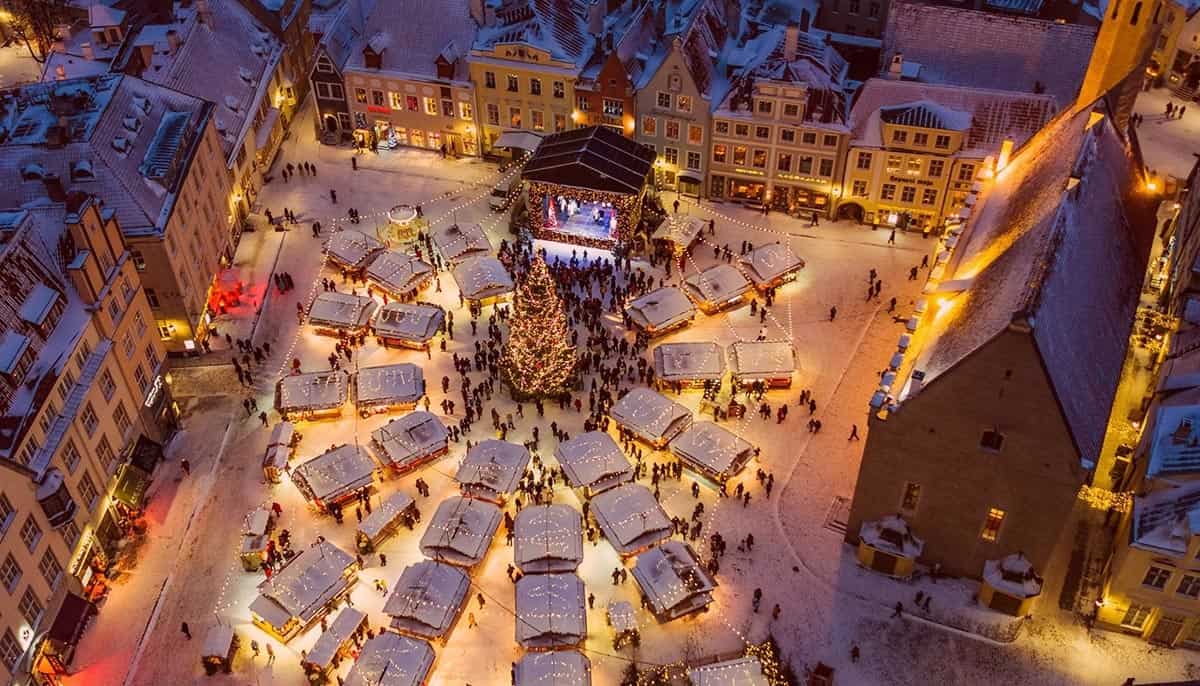 This charming Christmas Market has the atmosphere of a fairytale. It is famous for its enormous Christmas tree, the first one that was displayed in Europe since 1441. Here you can go back in time and taste the traditional Estonian Christmas cuisine, from black pudding and sour cabbage to gingerbread. The Tallinn Christmas market was voted the best in Europe in a poll involving 208,000 worldwide travelers, according to European Best Destinations.
---
Bonus: Christmas Market in Turkey
Open on Dec 20
Four Seasons Hotel Istanbul at the Bosphorus welcomes 2020 in a festive spirit full of entertainment, fun, and dynamism, just like the pulse of Istanbul. In a special corner of the lobby, guests will be offered warming drinks such as salep and hot chocolate, surrounded by festive decorations that reflect the spirit of the holidays. The tickets are here.
Also, see 15 most popular destinations to go in 2020.
---
Urbansurf is a mobile social network bringing people sharing the same interests, hobbies, passion together in various activities and makes you social. You can download the application on Apple Store or Google Play.

[:]