[:en]The unstoppable advancements in technology, especially the emergence of new internet sources and social media created many innovative job fields that we haven't heard of before. This was also good news for travel lovers who always had the desire to take their offices wherever they go.
Today, many people work as digital nomads by completing assignments remotely without having to stick to a fixed office environment. Our question today is; would you be able to do the same thing if you traveled to Africa one day? The answer is Cape Town, the most cosmopolitan city in Africa.
If you want to become a digital nomad in Cape Town, here is a quick guide for you. Reading this article, you will find out about the PROs and CONs of nomad life in Cape Town.
PRO's
1- INSPIRING ATMOSPHERE
One of the biggest advantages of working remotely in Cape Town is its inspiring and vibrant atmosphere. There are tons of activities to do from hiking at the iconic Table Mountain to visiting the penguins in Simon's Town. The city is also incredibly festive, especially during the summertime.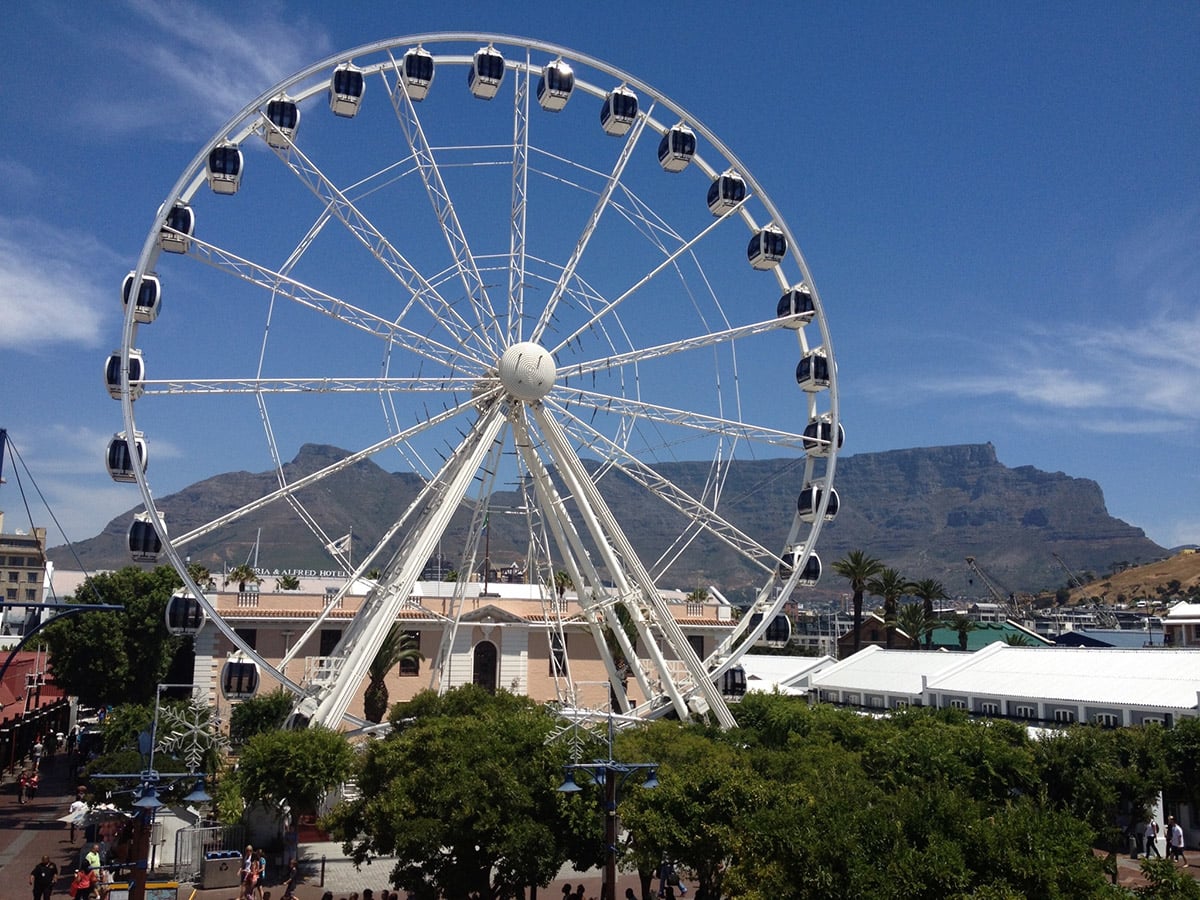 2- NETWORK OPPORTUNITIES
There are a few options for you to meet other independently working digital nomads and to come together with like-minded people for the exchange of ideas and collaborations. The Meet-up App, Facebook, and WordPress are the most common platforms for this purpose. Here are some links that can be of use:
https://www.meetup.com/Digital-Nomads-in-Cape-Town/
Facebook Group for Digital Nomads in Cape Town
Facebook Group Cape Town Co-Working Days
Coliving Cape Town
3- COWORKING SPACES
What you might also need is a coworking space where you can work in the same environment as many other nomads and freelancers, which can be very motivational. Luckily, there are more than 25 coworking spaces in Cape Town. Most of them are clustered around CBD and the artsy neighborhoods such as Woodstock and Observatory. Coworkite in Blouberg, Work&Co on Bree Street, and Workshop17 in Waterfront are the most popular venues.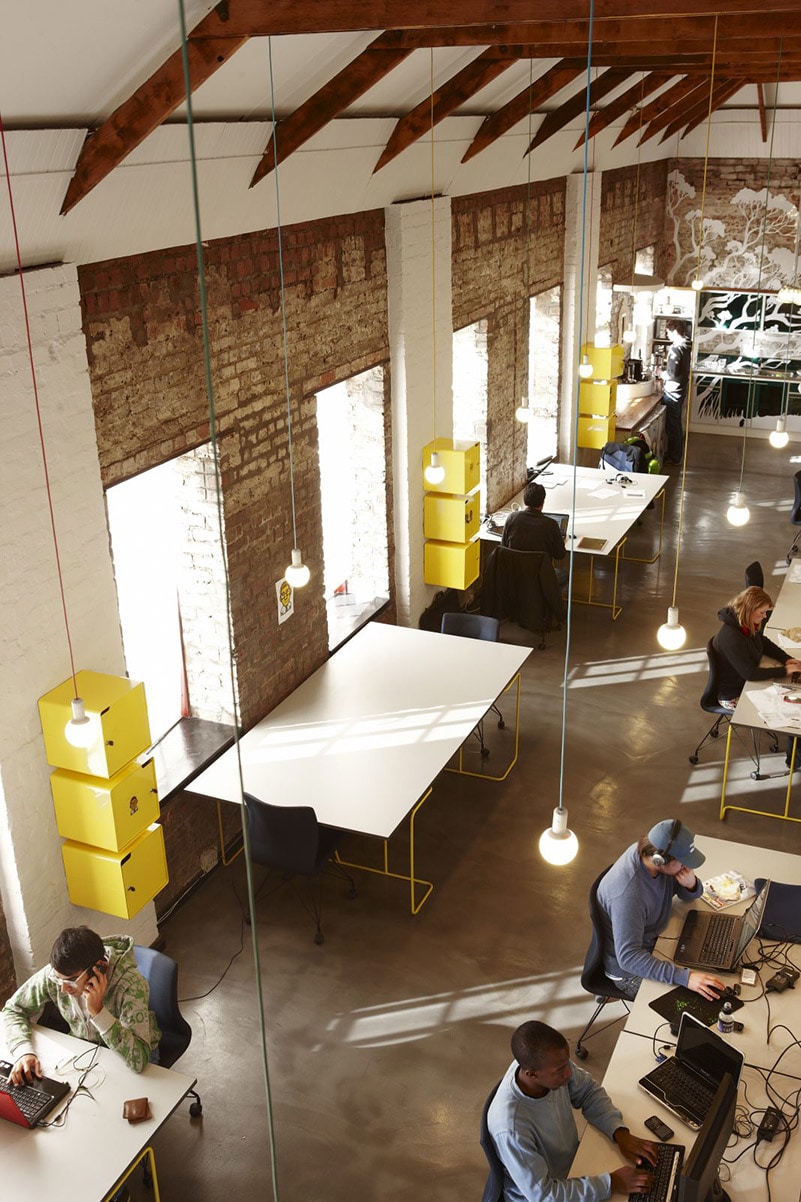 4- AFFORDABLE COST OF LIVING
Another advantage is that the cost of living is relatively cheaper than in Europe or the US. To begin with, the country doesn't require a visa from US and EU citizens for up to three months. One US dollar is equal to approximately 14 South Africa Rands. Eating out at a decent restaurant, you would end up paying around 7-8 USD per meal or even half that price if you prefer street food. Getting around is relatively cheap and easy with MyCiti Bus and Uber. Using MyCiti Bus, you would pay R6 one way. Uber is a more convenient and quicker option. For short distances, the prices start at R20.
CON'S
1- RENTAL PRICES
On the other hand, rents are more expensive in Cape Town compared to the other cities in South Africa. You can find a room in a shared apartment for around R5000- R7000 per month. However, you might need your space and absolute quietness as a digital nomad. A one-bedroom apartment would cost you a minimum of R10000 a month. The prices tend to increase as you get closer to the city center.
2- INTERNET ACCESS
One of the most obvious questions is internet speed since every digital nomad needs instant access to the internet. 4G prices can be pricier than expected. For example, a Vodacom sim card costs R100, while 10 GB data costs R600. The estimated average of mobile speed changes between 2-8 Mbps. For wi-fi, many building – especially coworking spaces and coffee shops – provide fiber options which can have a speed up to 200 Mbps but can experience significant slowdowns if there is an overload. Finally, occasional load shedding implemented by the government to save up electricity can be very disruptive since you might experience power outages for up to 6 hours a day. Luckily, these are very rare and announced well in advance.
Overall, Cape Town has both pro's and con's when it comes to living as a digital nomad. It is up to you to weigh the positives and negatives, but it would definitely be a unique experience to live in this multicultural African city and contribute greatly to your personal and professional development.
You may be interested to read that article Becoming A Digital Nomad: Best 10 Digital Nomad Friendly Countries
Urbansurf is a mobile social network bringing people sharing the same interests, hobbies, passion together in various activities and makes you social. You can download the application on Apple Store or Google Play.

[:]