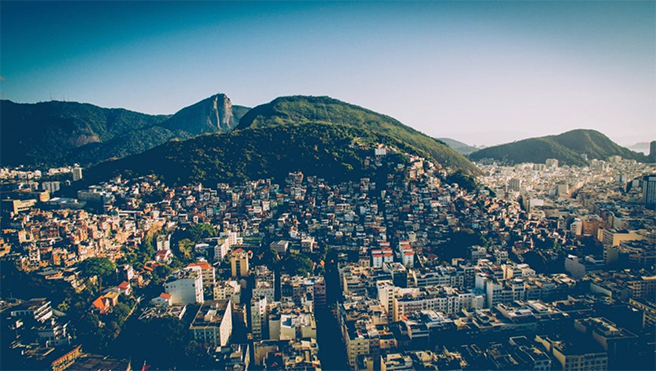 Kocaman bir 'Kurtarıcı İsa Heykenli'nin bizi karşıladığı Rio de Janeiro Brezilya'nın ikinci en büyük şehri…
Gerçekten de fotoğraflarda gördüğümüz kadar renkli, hareketli, cıvıl cıvıl bir şehir mi? Kurtarıcı İsa, Rio de Janeiro sakinlerini ne kadar kurtarabilmişti? Bir şehrin birbirine zıt iki yüzü olabilir miydi?
City of God… Gelecekte önemli bir gazeteci olacak çocuğun gözünden, Rio de Janeiro şehrinin varoşlarına indiğimizde nelerle karşılaşacağımızı izlediğimiz film… Yoksul halkın hayatta kalmak için kurduğu çeteleri, çetelerin üyeleri olan küçücük çocukları şaşkınlık, öfke ve üzüntüyle izliyoruz.
İlk başlarda sadece hayatta kalmak için soygunlar yapan 3–4 kişilik çetelerin, zaman içerisinde iktidar olmak uğruna masum insanları öldürmekten çekinmediklerini görünce oranın Rio olduğuna inanmakta güçlük çekiyor ve öfkeleniyoruz. Çünkü Rio de Janeiro'nun kurallarını öğreniyoruz:
"Kaçarsan ölürsün, kalırsan yine ölürsün."
Bu varoşların bir kuralı daha var. Bunu öğrenince ise içimizde sadece yoksulluğa duyulan öfke beliriyor ve kendimizi yanlarında, onlara destek olurken buluyoruz. Çünkü Rio'da varoşta yaşayan halktan çalmak yasak, sadece patronlardan çalabilirsiniz…
Bir yanda ihtişamı, zenginliği ve eğlenceleriyle bizleri büyüleyen Rio, diğer tarafında favelalar (gecekondular)… Eğer Rio de Janerio şehrinin iki yüzünü de görmek istiyorsanız favelaları nasıl gezebileceğinizi, buranın kurallarını öğrenmeniz gerekir. Öncelikle burada başınıza gelebilecek neredeyse hiçbir şey için polislerden yardım istemeniz karşılık bulmayacaktır. Çünkü favelaların kendi kuralları, kendi asayişleri vardır ve oraya giderken oranın kurallarını kabul etmiş sayılırsınız. Bu yüzden de Rio'ya gittiğinizde neredeyse bütün evlerin etrafında demir parmaklılar olduğunu görmeniz şaşırtıcı olmayacaktır.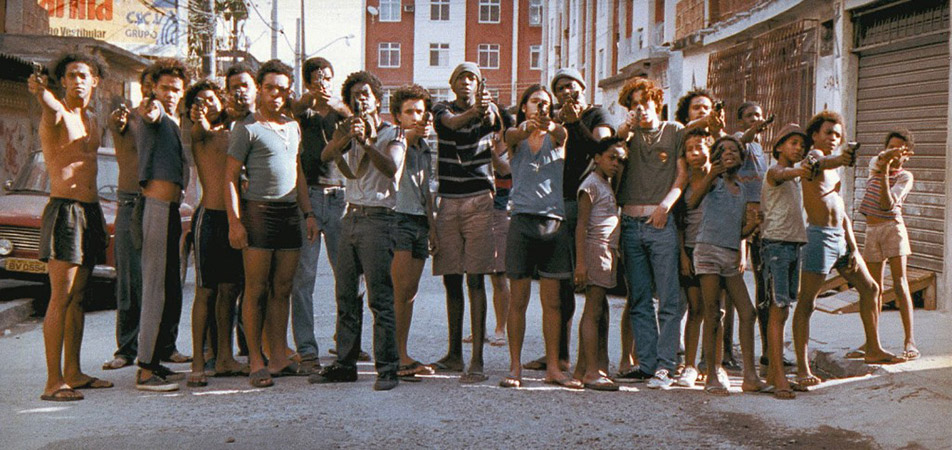 Ülke nüfusunun neredeyse yarısının favelalarda yaşamasından ve buraların merak edilen bölgeler olmasından ötürü artık buralara turistik geziler düzenlenebiliyor. Tabi ki sizi gezdirecek kişinin burada yaşayan ya da daha önce yaşamış birisi olması oldukça önemli.
Favelalara ulaşım için belirli bir bölgeye kadar taksiyle gidebiliyorsunuz. Ancak belirli bir bölgeden sonra motosiklet kiralamak zorundasınız. Bu zorunluluk hem ulaşımın zorluğundan hem de güvenliğinizi sağlayabilmenizden geliyor. Motosikletleri ise bazı bölgelerde belediyenin atadığı şoförlerle bazı bölgelerde ise o bölgede yaşayan halktan karşılamanız gerekiyor.
Favelaları gezerken bu anları ölümsüzleştirmek isteyebilir, fotoğraf çekmek isteyebilirsiniz ancak bunu yaparken çok dikkatli olmalısınız. Bazı bölgelerde fotoğraf çekmek güvenliyken bazı bölgelerde fotoğraf makinelerinizi çantanızda saklamanız gerekiyor. Uyuşturucu ticaretinin yoğun olduğu bir bölge olduğunu göz önüne alırsak bu kuralın neden var olduğunu anlamak daha kolay olacaktır. Bu bölgelerde sizin kimseyi görmediğiniz anlarda dahi bir yerlerde birileri mutlaka sizi izliyordur çünkü.
Rio de Janeiro seyahati öncesi…
Eğer siz de Rio de Janeiro şehrinin fotoğraflarındaki ihtişamını, Rio Karnavalı'nın neşesini orada yaşamak, sambayla dans etmenin tadına varmak isteyenlerdenseniz gitmeden önce City of God'ı izleyebilirsiniz…
Ancak bizim tavsiyemiz yerel biri eşliğinde oraları yakından görmeniz. Çünkü muhteşem Rio'nun varoşlarını öğrenmeden gerçekten Rio'yu öğrenemezsiniz.
---
Urbansurf sizlerle aynı ilgi alanlarını, aynı hobileri, aynı tutkuları paylaşan insanları bir araya getirerek çeşitli aktivitelerde sosyalleşmenizi sağlayan mobil bir sosyal ağ. Uygulamamızı Apple Store veya Google Play üzerinden indirebilirsiniz.