[:en]
"If the Earth were a sIngle state, Istanbul would be Its capItal," saId Napoleon Bonaparte.
If you are planning to visit Istanbul, do not miss these unique things to do in Istanbul.
Istanbul has always been historically significant, and it is for a reason. With its magnificent location between two continents, Istanbul has been home to people from different ethnic backgrounds and religions throughout centuries. And they all left traces in this city's history. Today, Istanbul presents this historical, cultural, and social treasure to the whole world.
Things to do in Istanbul
If you are lucky enough to travel to this beautiful city, you have so many things to experience. Don't leave Istanbul without enjoying the unique things to do in Istanbul.
Walk through mountains and forests at Polonezköy.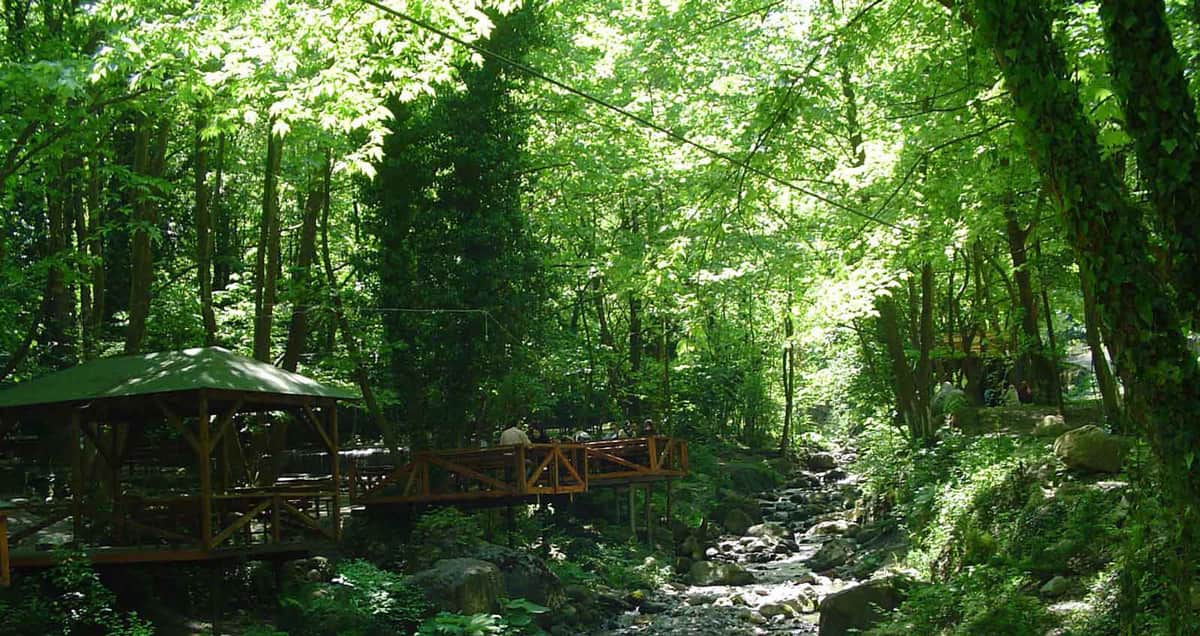 Here come unique things to do in Istanbul, number 1: You can take mountain walks in a green environment far away from the city center. Then you can compensate for your tiredness with the barbecue, which is indispensable for the Turks. Not turning its back to history, this green area still preserves the Zofia Rizi Memorial House that was built in 1881.
---
Go to a wine tasting at Viktor Levi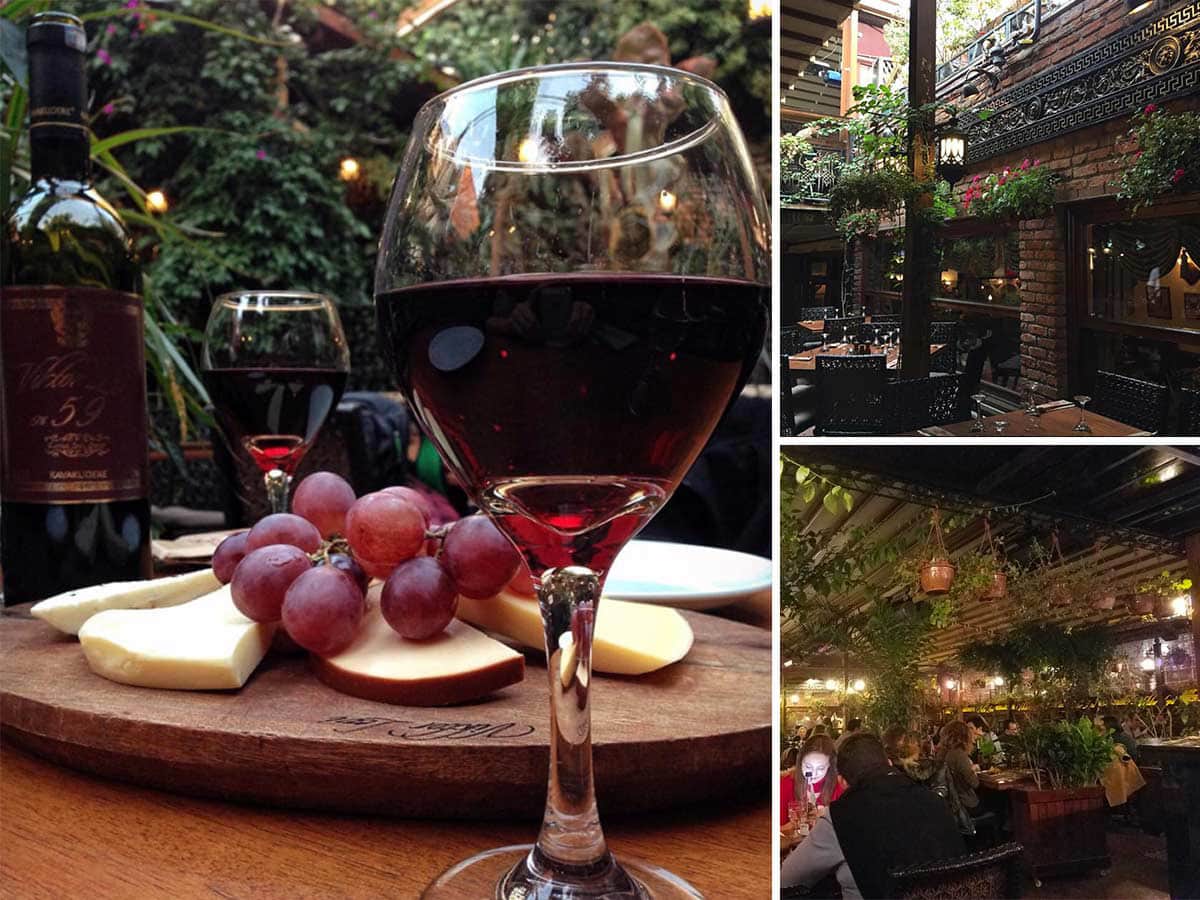 After all the noise of the city, Viktor Levi is a gateway to a huge wooded greenery. The restaurant serves various kinds of wines and appetizers, so you can get to know the Turkish understanding of entertainment- let's say a part of it.
---
Enjoy your sugary yogurt with Bosphorus view at Kanlıca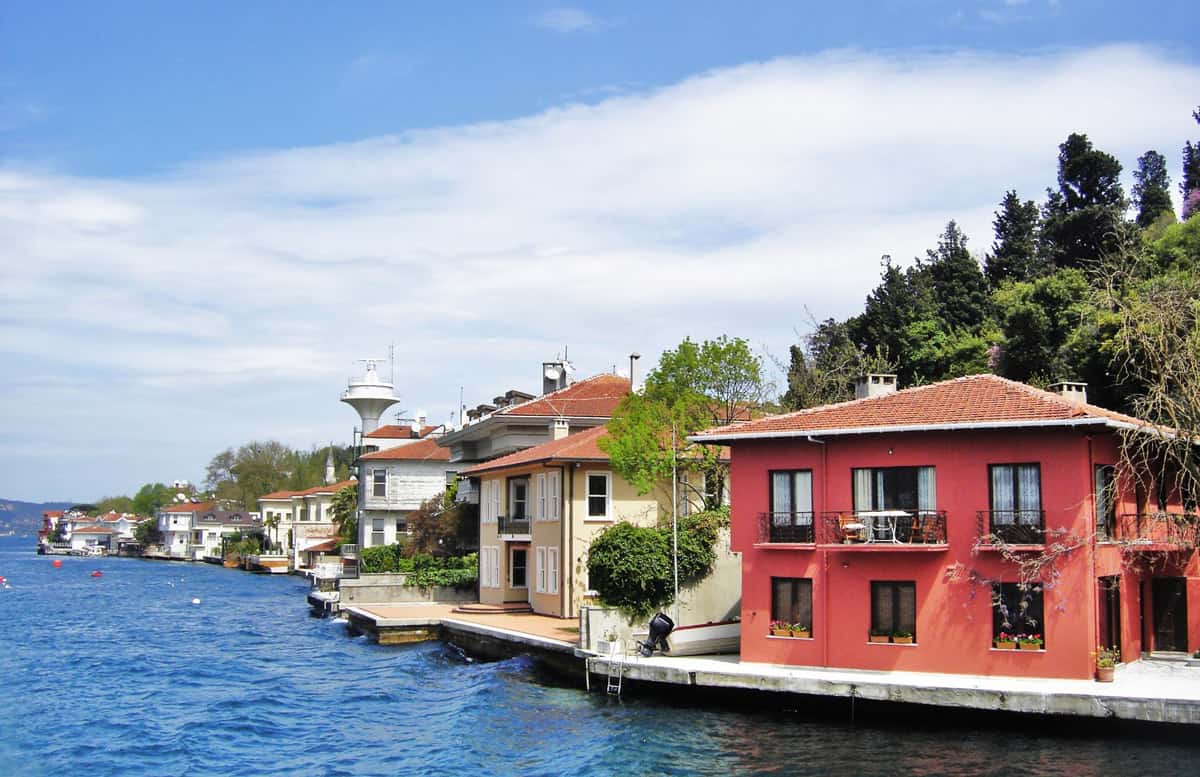 This neighborhood brings to mind directly the sugary yogurt, a local Turkish dessert. You can go to Mihrabat Grove, where you can see both sides of Istanbul and the Bosphorus at a clear and wide-angle. And through the sunset, you can have a coffee from the historical İsmailağa Kahvesi.
---
Get local with a fish sandwich and semolina halva at Eminönü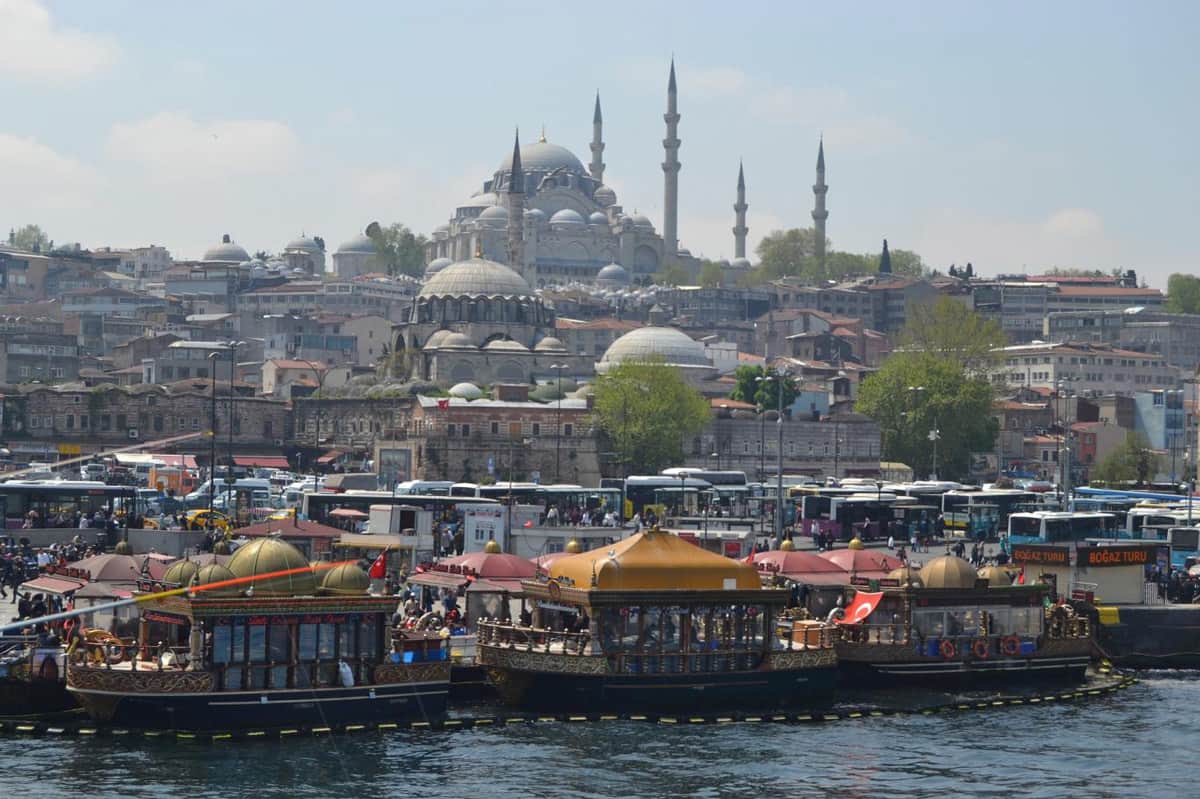 Eminönü welcomes you with pigeons, ferry sounds, and peddlers. Eating fish sandwich and semolina halva, which have become the symbols of Eminönü, can make you feel like a local Turk. The Spice Bazaar, where you can find all kinds of spices and medicinal herbs, will be under your feet.
---
Go shopping at Balat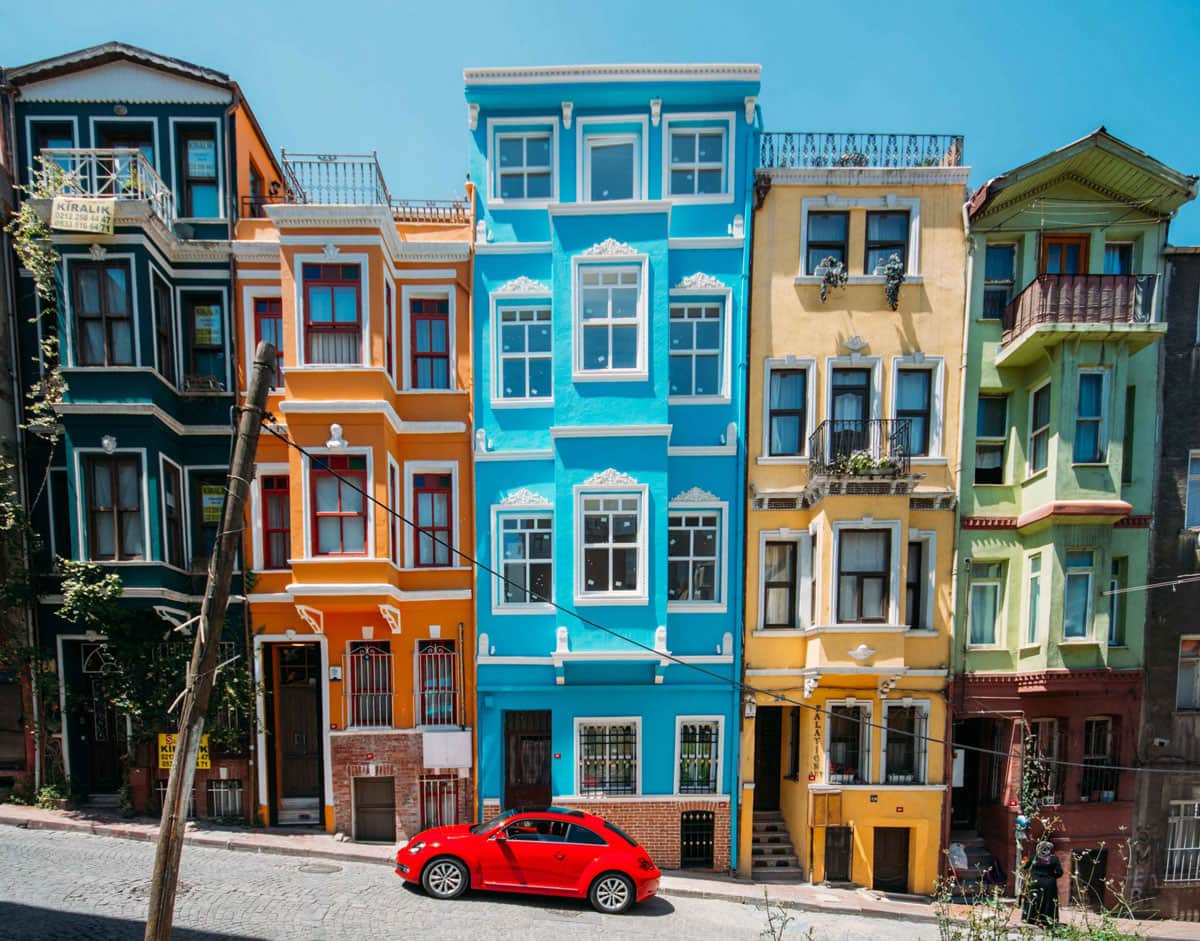 Located among the city walls, Balat offers hipster venues, vintage and designer shops, and artisanal cafes. You can also dine in the Agora tavern, which has been open since 1890 and photograph your memories on the Balatian streets.
---
Add another antique to your collection at Çukurcuma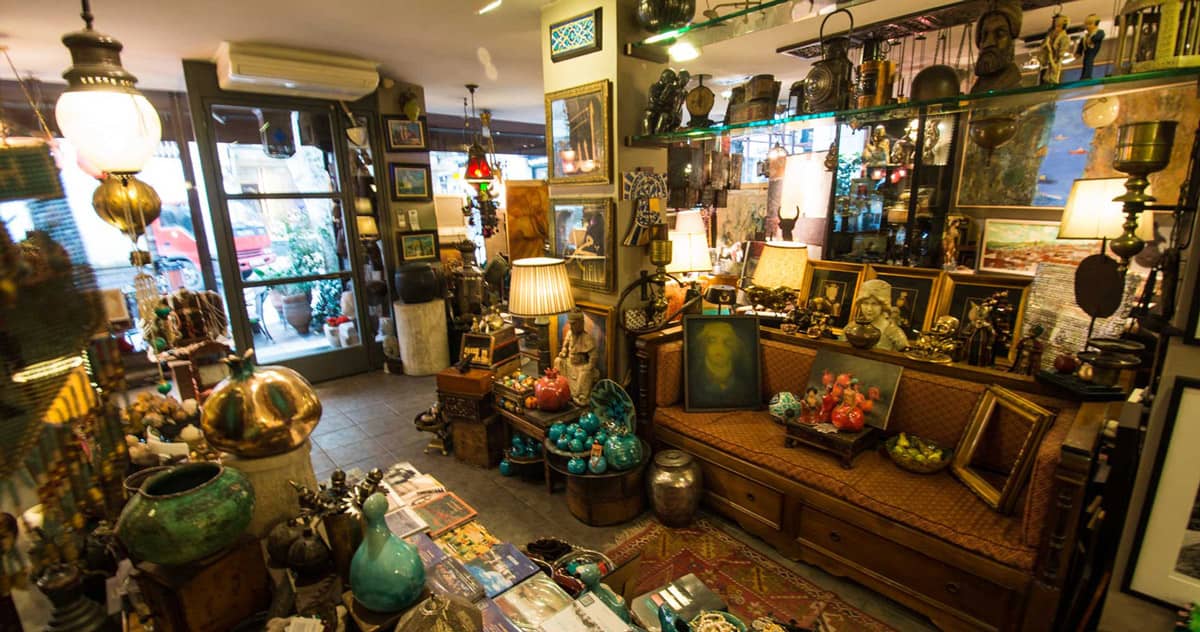 If you are interested in antique objects, Çukurcuma is a must-go neighborhood. You can accompany the Turkish taste at the famous Asri Turşucusu, which has been standing since 1913 while visiting the historic streets full of cheeky cats.
---
Feel the tolerance and peace at Samatya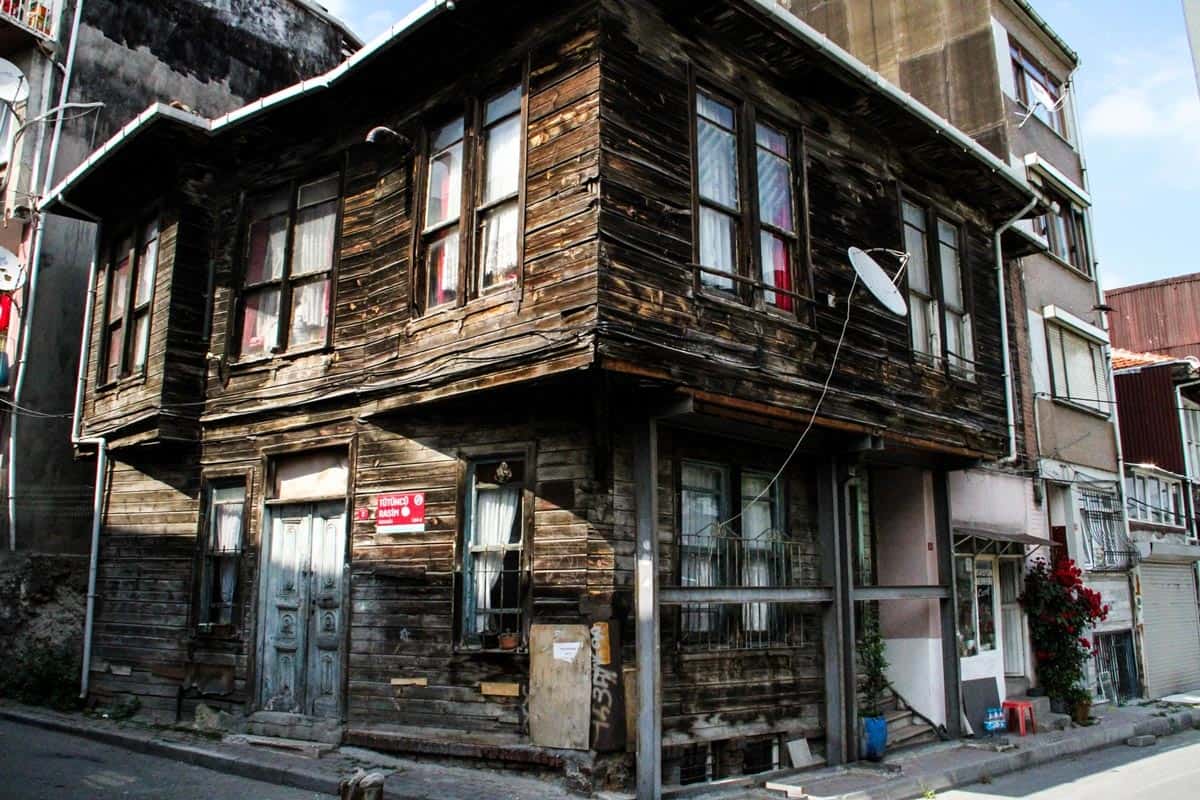 Samatya is a neighborhood where prayer is recited at the same time while the bells are ringing. The church of Prodromos, built here in the 5th century, is the oldest in Istanbul. You should also see The Samatya Fish Museum, where a sample of more than 300 species of fish is exhibited.
---
Let the Turkish Pop music dance with your soul
Are you curious about Turkish Pop songs? So one of the best places to entertain you with nostalgic songs is Eskici at Taksim. Every night here is a good chance for you to communicate with local people through dance.
---
Don't forget to get souvenirs from Feriköy Flea Market
Feriköy Flea Market, which resembles an open-air stage, is famous for its collections and antique products, old records, and photographs. This place, where you can find many interesting products, can also serve as a large souvenir shop for you.
---
Get a glimpse of Turkish cinematic heritage at Üsküdar Hababam Sınıfı Museum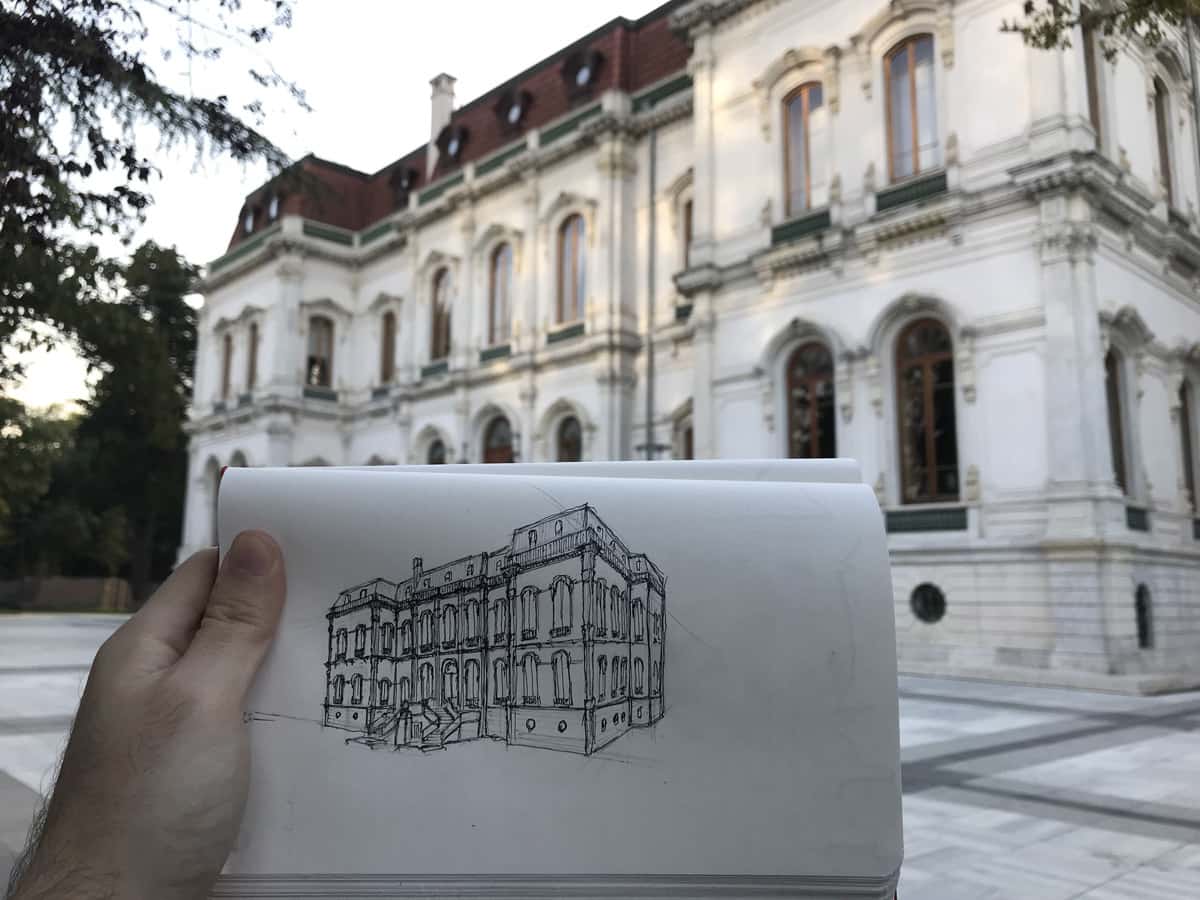 Yeşilçam Cinema is an inspiration for Modern Turkish Cinema today. The Museum of the Hababam Class, one of the indispensables of Yeşilçam, is located in the Adile Sultan Pavilion, where the film was shot. You can witness the historical exhibition of Turkish cinema with frames and wax sculptures from the film.
---
Look upon history with a different angle at MiniaTürk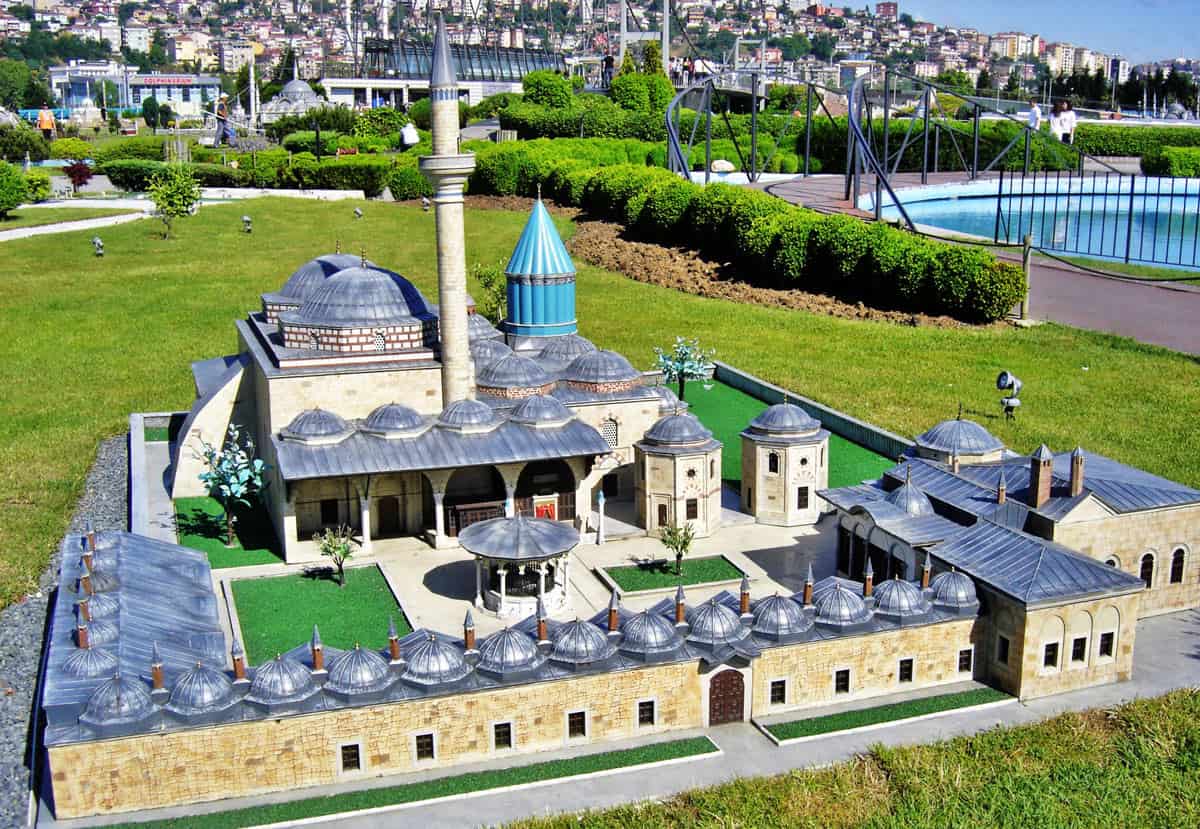 It is a miniature museum that exhibits not exclusively İstanbul but plenty of places that are important for Turkey. This museum also exhibits the regions with Ottoman sovereignty and provides quick and easy access to Turkish history.
---
Experience a local style fun evening at Maçka Park
Where do the Turkish youth hang out? This park is the first answer that pops in the head. When the weather is nice, this is the first stop for people to enjoy a beer.
---
Go back in time with the nostalgic sodas of Avam Kahvesi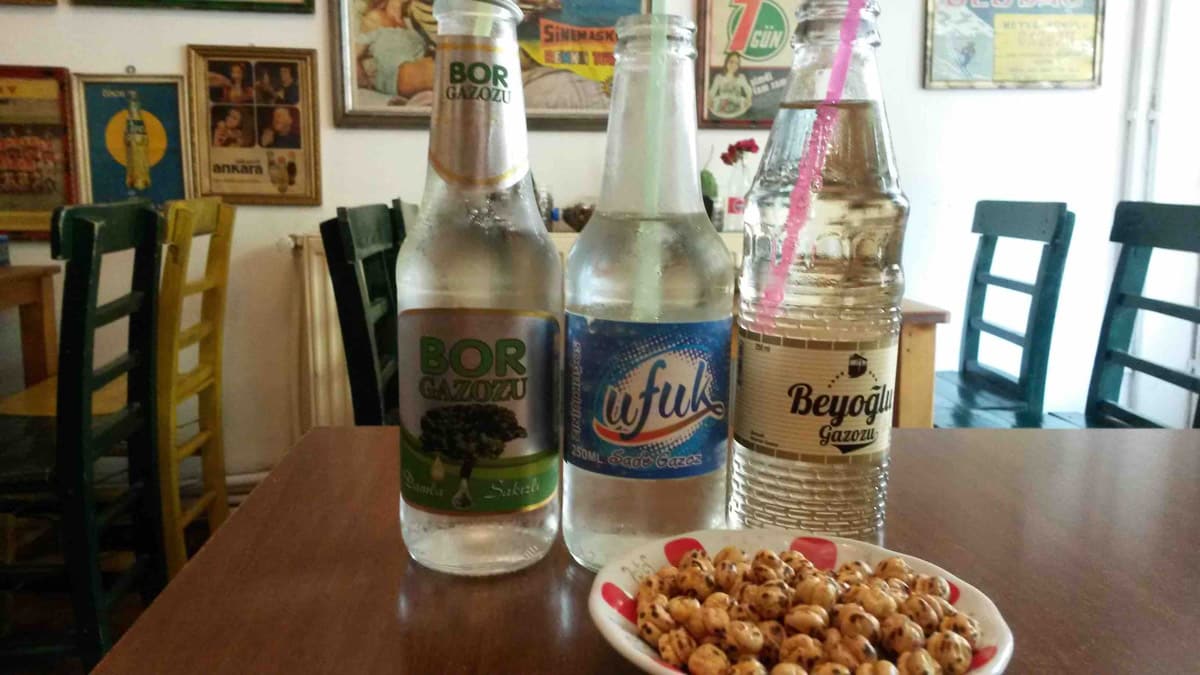 Turkish people are a big fan of soda drinks. But other than Avam Kahvesi, there are not many places where you can find so many nostalgic sodas- with so many different flavors.
---
Feel jazzy at Beyoğlu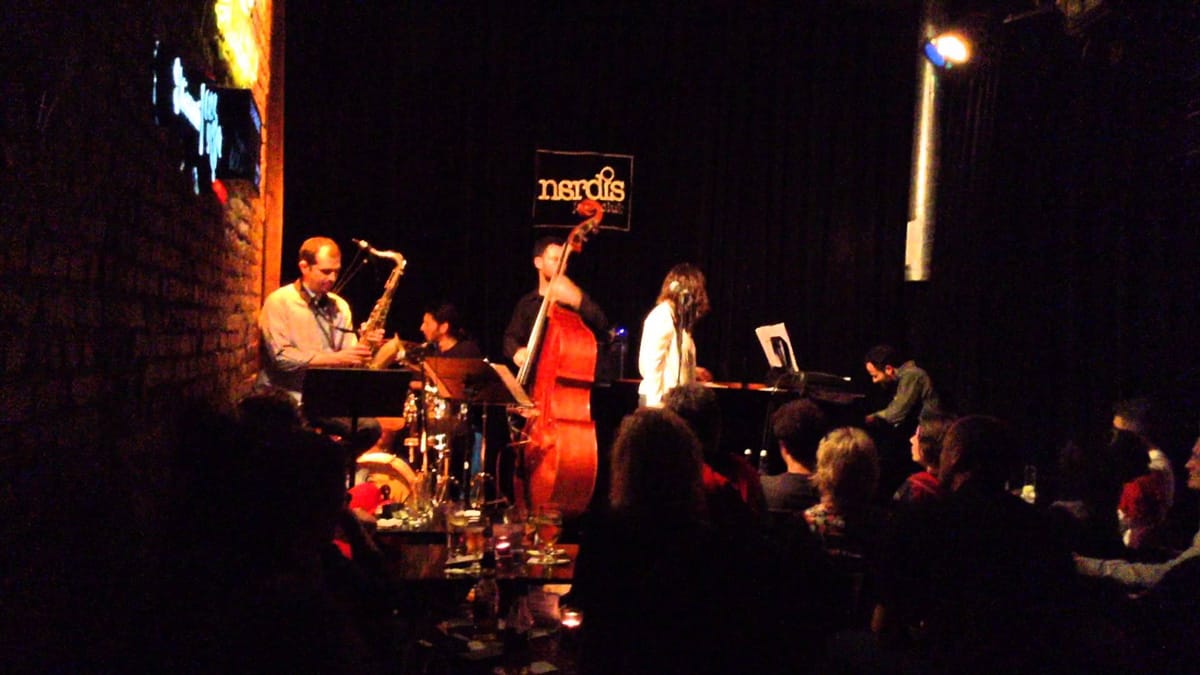 The heart of jazz music beats at Beyoğlu. If you want to have a pleasant and warm evening with a nice cocktail in your hand, go where jazz takes you.
---
Ride your bike around the Princes' Islands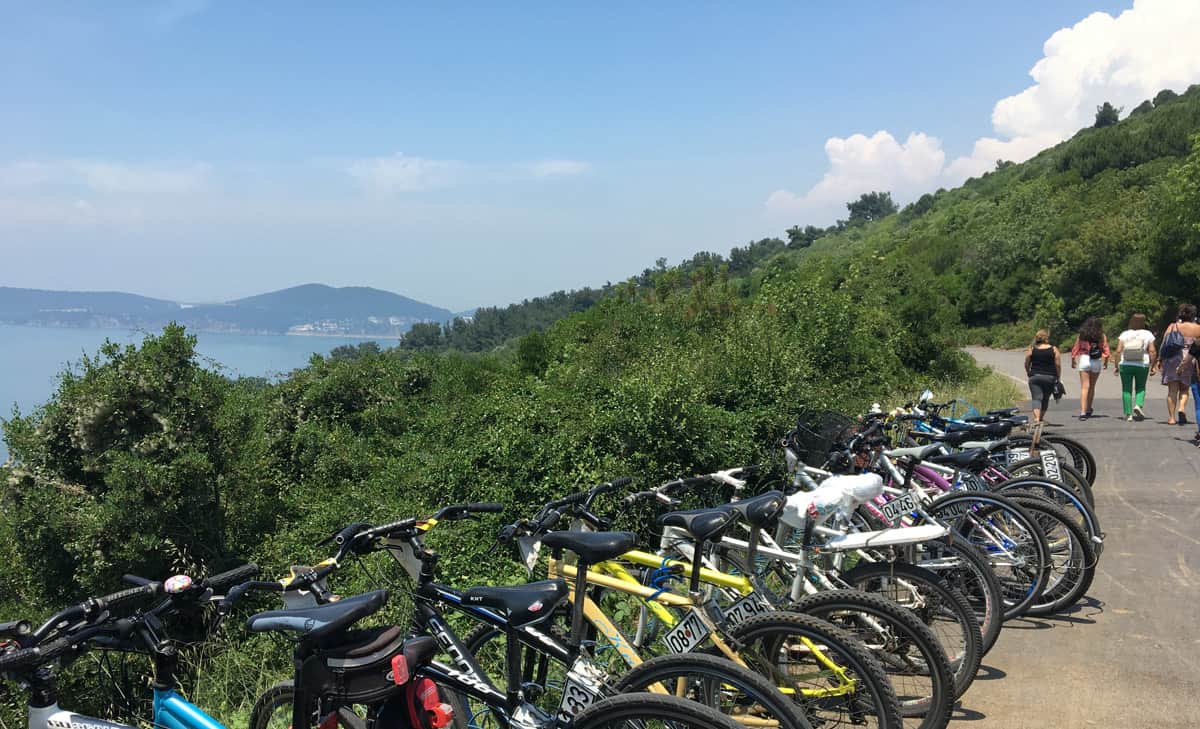 The most popular place to ride a bike against the wind with the sounds of seagulls is the Princes' Islands. If it feels like a good idea to stop in front of a mobile ice cream stall when you're tired, the Princes' Islands ferry is waiting for you.
---
Hop on the second oldest metro of the world: Tünel
You can take a quiet and fun journey from Karaköy to Beyoğlu with Tünel, the second oldest metro in the world. This historic subway is one of the best opportunities to take a break from the slopes of Istanbul.
---
Observe the city like a bird at Galata Tower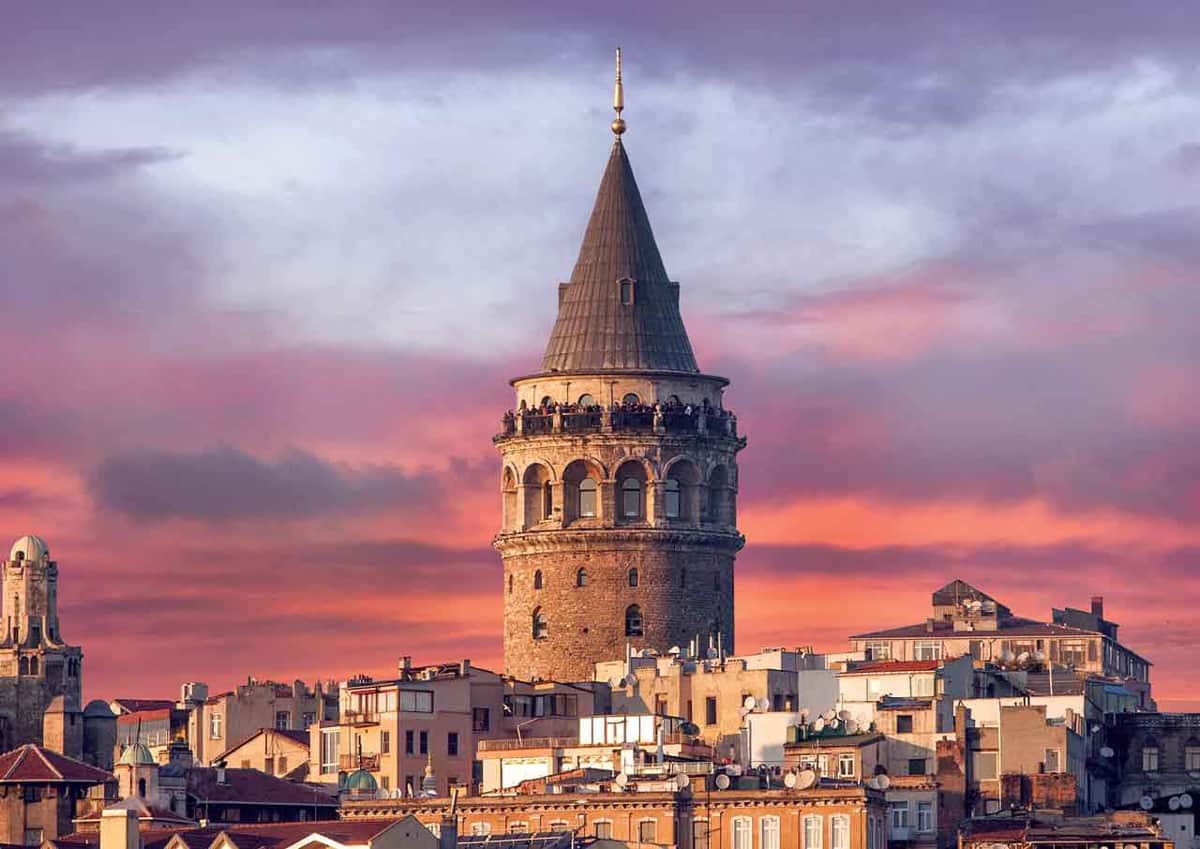 Galata Tower, which has been standing for many centuries, is perfect for observing Istanbul from a bird's eye view. After this fascinating view, you can enjoy Turkish coffee in the cafes near the tower.
---
Take lots of photographs on the streets of Kuzguncuk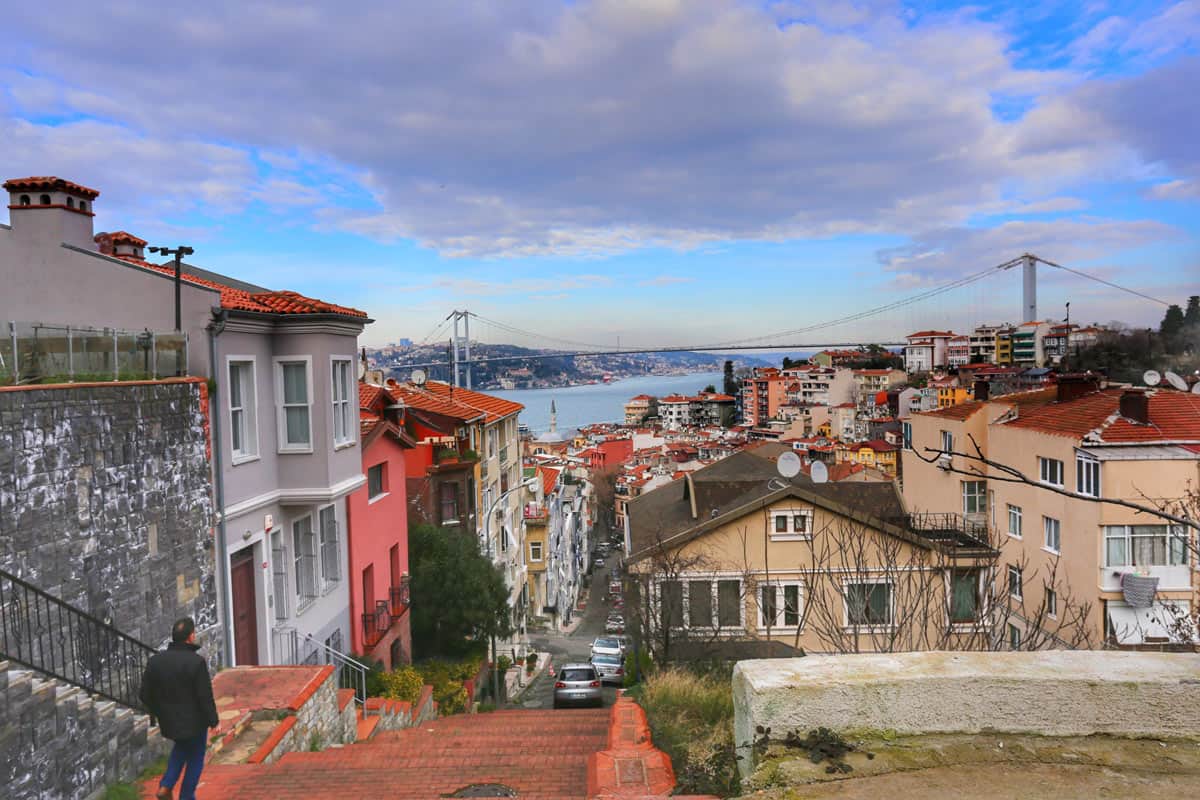 Recently popular and crowded at weekends, Kuzguncuk is populated mostly by tradespeople. With its colorful and historic houses and tree-lined roads, it's a perfect choice for those who compile their memories through photographs.
---
Have your Kumpir just under the magnificent Bosphorus Bridge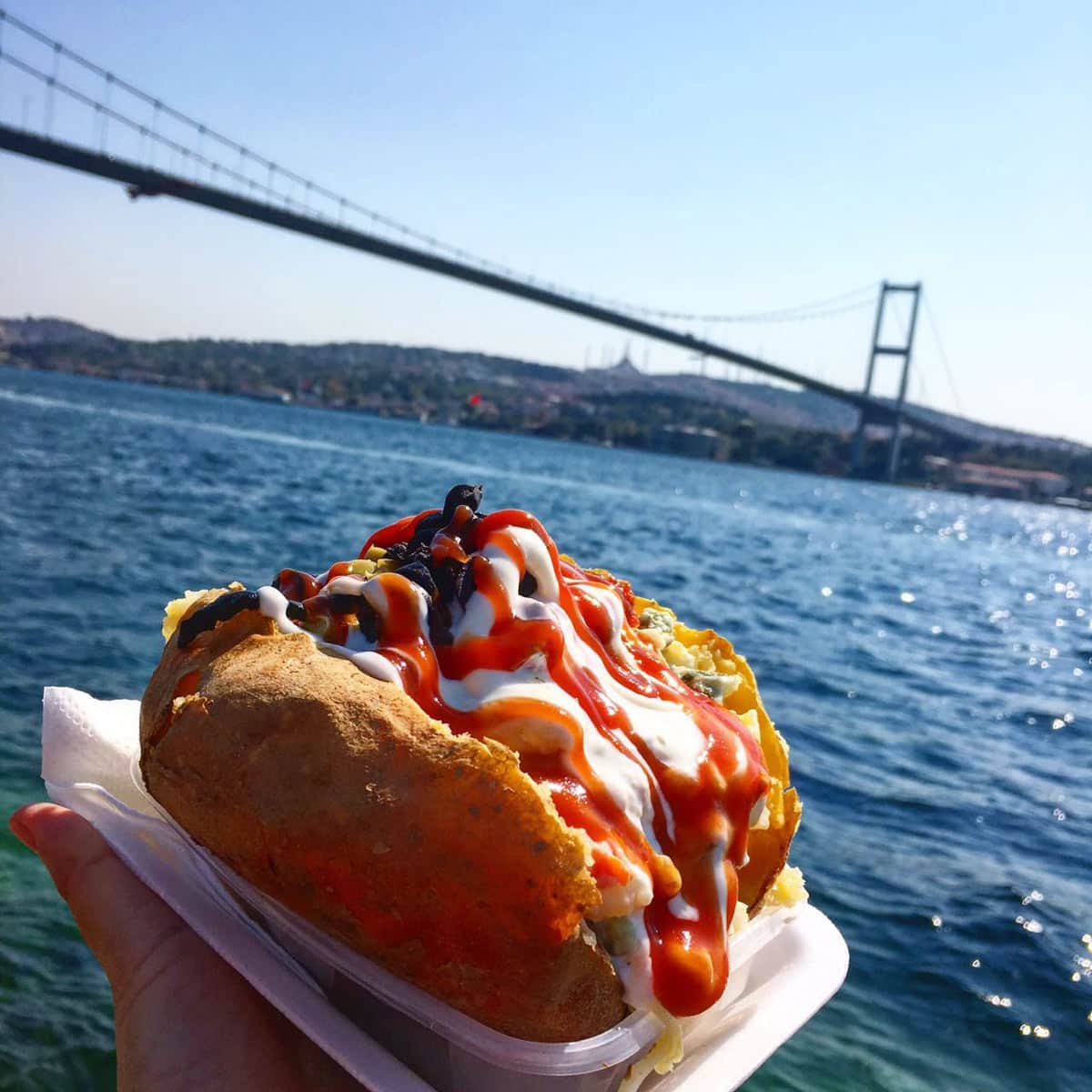 And here comes the good news for foodies. Ortakoy is famous for Kumpir (stuffed baked potato)- one of the most popular Turkish street foods. Enjoy your Kumpir with this amazing view.
---
A Bosphorus view with a glass of raki in your hand?
Haven't you had a glass of raki with a Bosporus view yet? I guess you haven't seen Istanbul enough. Eleos Restaurant is indispensable for tasting the famous Turkish alcoholic drink "raki" along with many delicious appetizers.
We hope that you liked unique things to do in Istanbul. Have you ever tried any of these? Comment and share your own unique experience.
Have you seen 8 Reasons To Stay Away From Istanbul?
---
Urbansurf is a mobile social network bringing people sharing the same interests, hobbies, passion together in various activities and makes you social. You can download the application on Apple Store or Google Play.

[:]