[:en]
Do you know about winter festivals in Europe?
Being a summer lover is not new. But never forget that there are also some waiting eagerly for the winter to come.
No, not just to stay calm, to retreat, and to relax, but to merge the sport, music, art, and fun with snow during winter festivals in Europe.
Read about Diwali, a five-day festival celebrated by millions of Hindus, Sikhs, Jains, and some Buddhists mainly in India.
Best winter festivals in Europe
Let's take a look at the best 13 winter festivals in Europe, which will heat us by showing that fun and music cannot be hampered by snow, bad weather, or winter.
---
1-Amsterdam Light Festival (The Netherlands)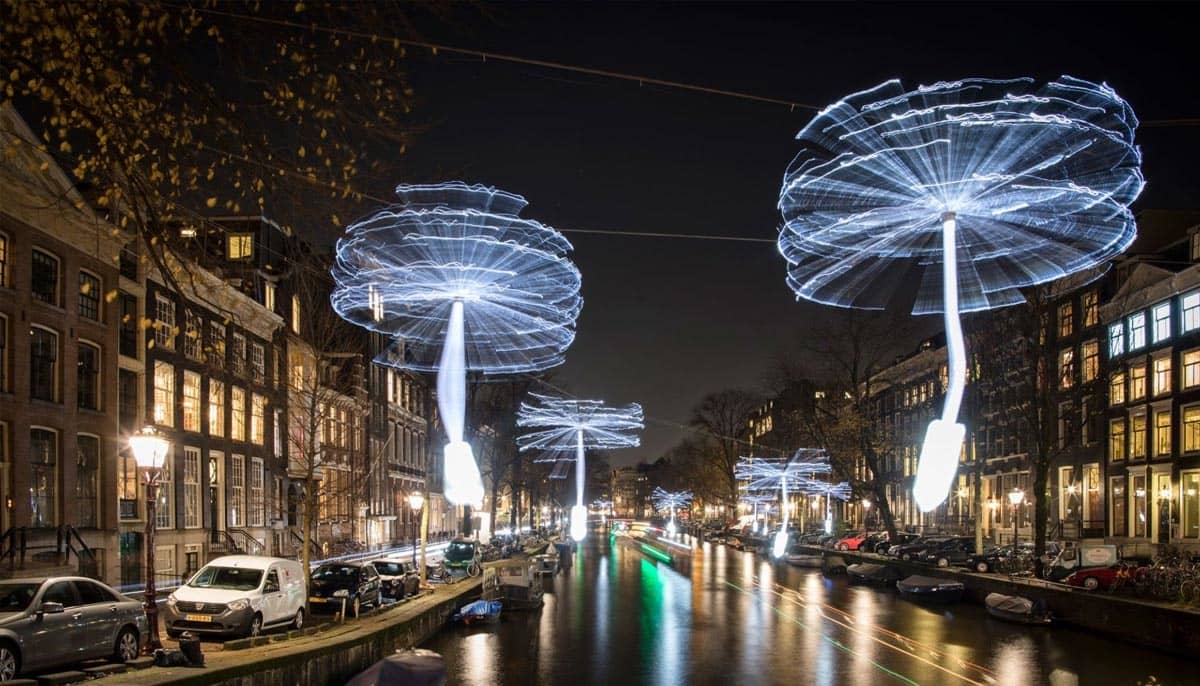 Date: From 28th November 2019 to 19th January 2020
During the Amsterdam Light Festival, the city lights up and comes to life with national and international light artists exposing their work throughout the city center.
The committee chooses 30 artworks among hundreds of submissions presented by designers and architects. Recommended routes can be followed to see the festival in its best lights by walking, biking, or even by taking the boat to make your own way through the installations.
The theme of the 8th edition of the festival is "Disrupt!" and all the fabulous sculptures and art installations on display will gravitate around this theme.
---
2-Rise Festival (Les Deux Alpes, France)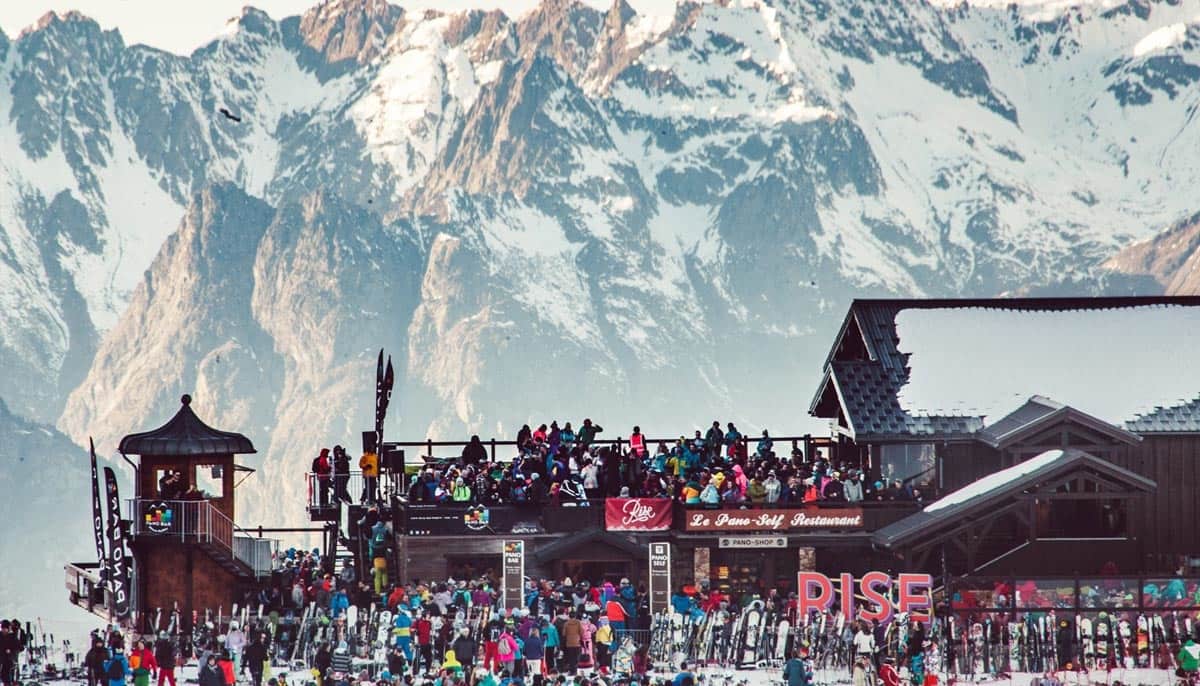 Date: Between 14th and 21st December 2019
An autonomous ski and snowboard music festival held in Les Deux Alps, Rise consolidates exciting snow sports with the most sweltering in electronic music. Epic gatherings are just amazing, with a track of 222 km and the biggest skiable icy mass in Europe.
Also, the event anticipates revelers in this enthusiastic French resort, 3,000 meters above sea level. Tickets incorporate a lift pass and access to throughout the night and daytime soirées.
---
3-Netherlands Ice Sculpture Festival (Zwolle, Netherlands)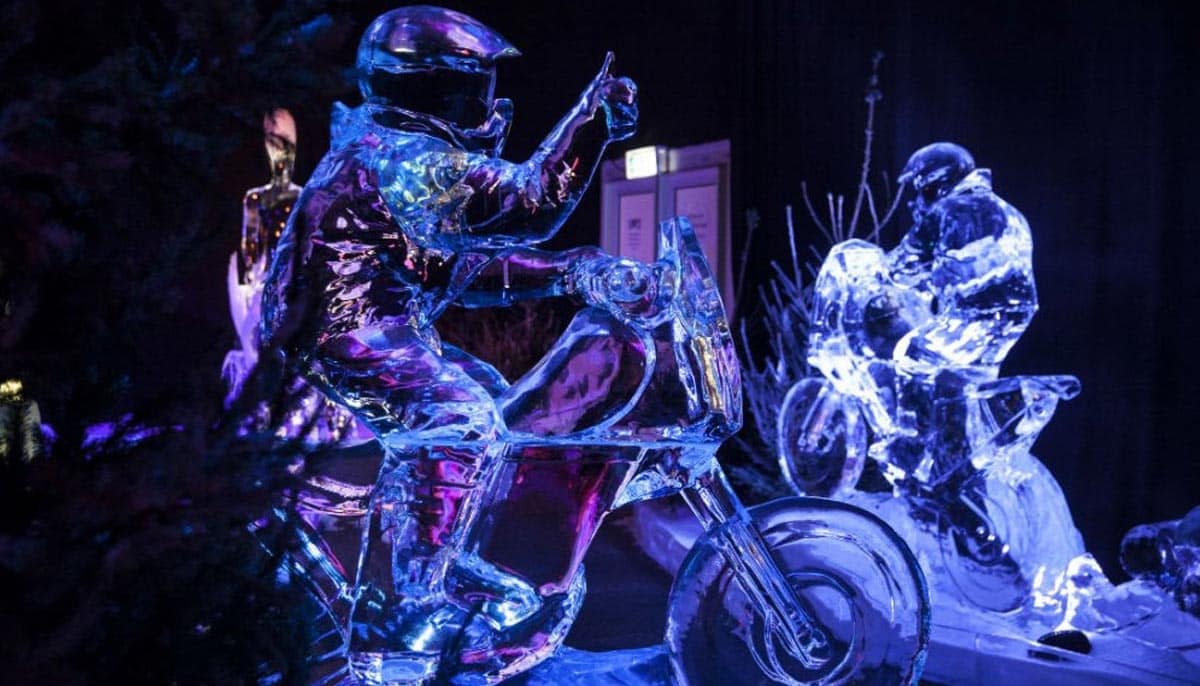 Date: From 14th December 2019 to 1st March 2020.
Situated in the northeastern Netherlands, Zwolle is a dynamic, memorable city with a truly medieval center. Consistently, during the Netherlands Ice Sculpture Festival, specialists from everywhere throughout the world change the nearby conference hall (IJsselhallen) into a winter wonderland.
The design basically charms guests with the incredible ice and snow manifestations portraying scenes from different stories. The current year's subject is "JOURNEY THROUGH TIME." So expect anything from full-size dinosaurs to a steam train to artistic creations by Rembrandt. There will likewise be an ice bar and a nourishment court, where guests can enjoy conventional winter treats like Dutch hotdogs, wine, and apple strudel with warm vanilla sauce.
---
4-New Year's Dive, (The Netherlands)
Date: 1st January 2020
If you are going to be in the Netherlands on 1st January, don't miss the traditional annual New Year's Dive. Since 1960, the convention begins with a dive into the ocean. It is commended more than 60 areas all through the nation.
The best plunge, in any case, can be seen on the seashore of Scheveningen, where over 10.000 bold Dutch swimmers bounce together into the crisp waters of the North Sea. A serious display!
---
5-Snow Bike Festival (Gstaad, Switzerland)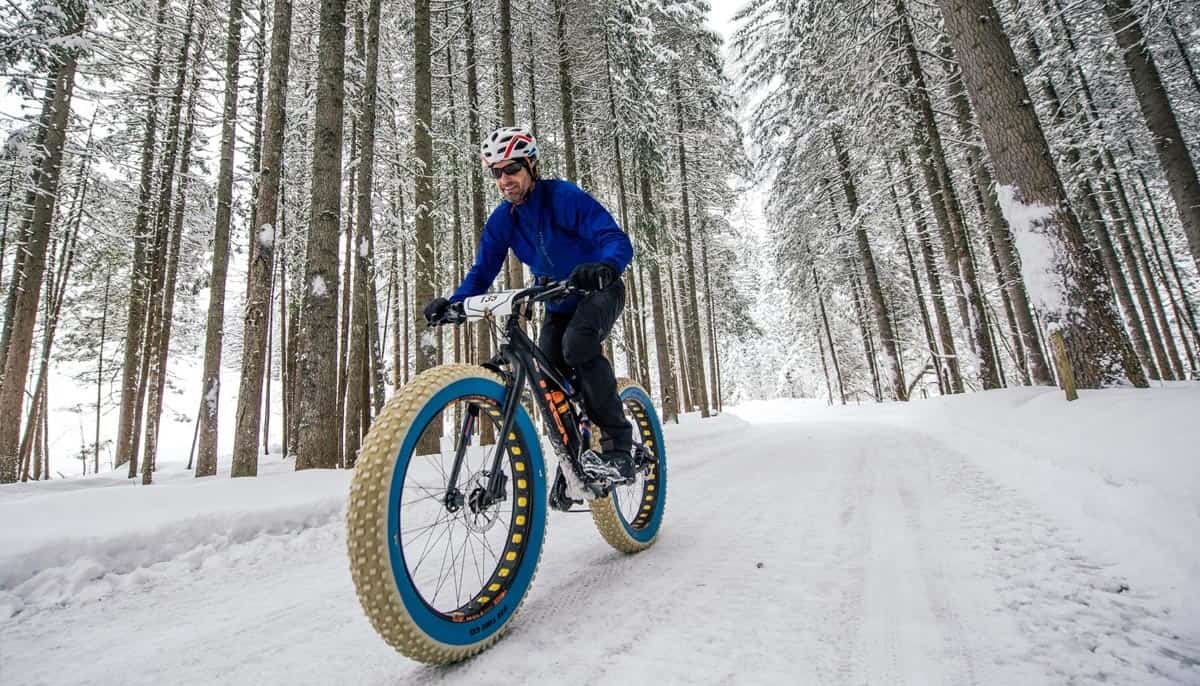 Date: From 17th to 19th January 2020
Taking place in Gstaad, an upscale ski resort in the Swiss Alps, from 17th to 19th January 2020, the Snow Bike Festival is the most exciting winter festival in Europe. The event is a must-visit for all the mountain bikers, cycling enthusiasts, and fat bikers to experience the three astonishing days of biking in the snow.
The festival promises to delight visitors and fat biking enthusiasts alike with an exciting mix of rides, races, parties, and breath-taking mountain scenery.
---
Date: The last Tuesday of January
The Shetland's Viking Fire Festival or Up Helly Aa, as known locally, occurs every year on the last Tuesday of January in Lerwick. It is the most significant occasion of its sort in Europe. Thousands of global visitors travel to this northernmost corner of Scotland for the event. They join in this Scandinavian Vikings' style celebrations of the end of winter and the return of the sun.
The island people love this festival as it is an excellent chance to commemorate the Vikings who once occupied and ruled this land over a thousand years ago for around 500 years. It was all before it became a part of Scotland in 1468, but the celebration still maintains.
The celebration includes a parade of 1000 costumed guizers and concludes with the consuming of a Viking longship.
---
7-Venice Carnival (Italy)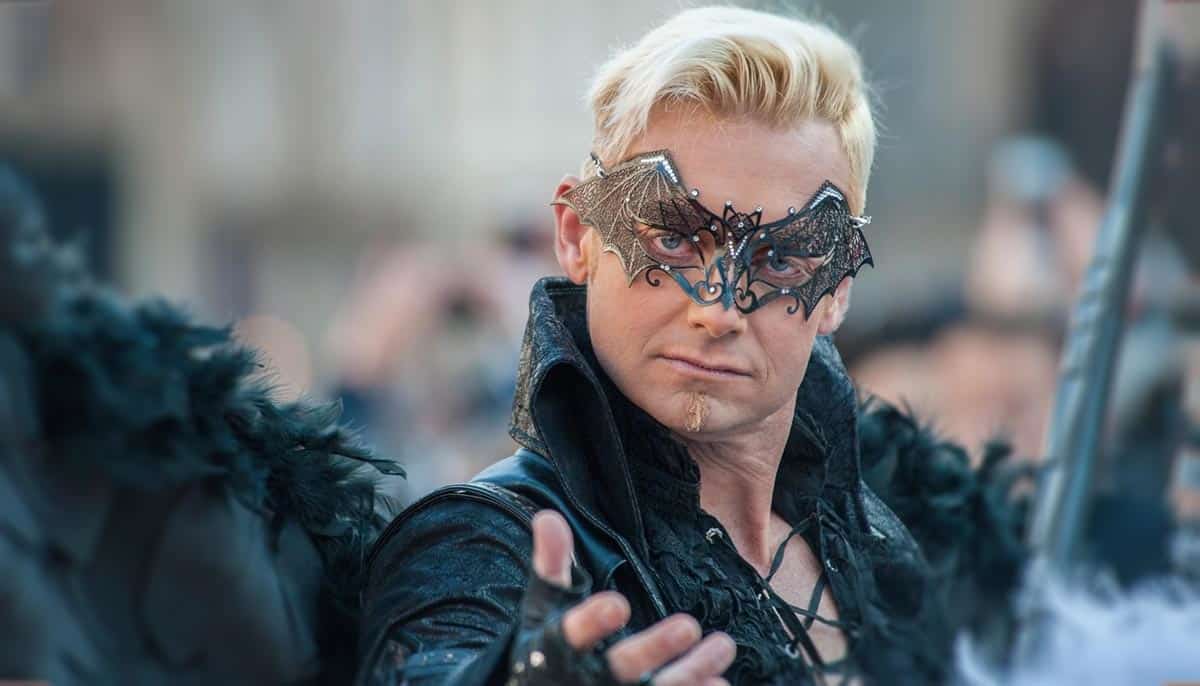 Date: From 8th to 25th February 2020
Venice Carnival is the most accredited winter celebration in Europe, happening from 8th to 25th February 2020. The fantastic event is held every year in the staggering city of Italy. There are many free occasions held in the term of about fourteen days, which are open for the public.
You will be elated by the diverse fun rivalries and amazing exhibitions in the city. The highlights of the celebration incorporate Venetian pole showcase, amazing masquerade balls, ice-skating, and concert to give some examples.
---
8-Fête Du Citron, (Menton, France)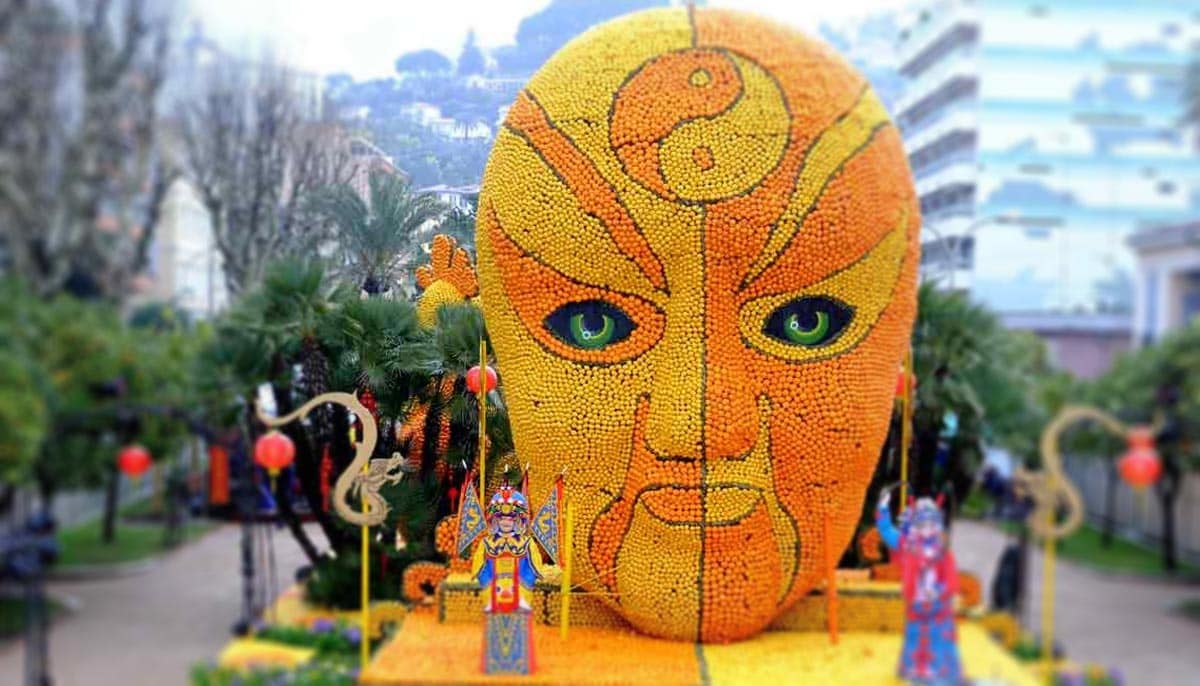 Date: From 15th February to 3rd March 2020
Fête du Citron is a unique festival celebrated every February in Menton. The exciting lemon festival includes exhibitions and parades featuring stupendous citrus fruit creations. Usually, the lemon festival may not sound appealing to you, but you got to witness this to know what makes it so unique.
The renowned event draws a large number of visitors every year. Come and discover the fantasy world for an unforgettable festival experience this year from 15th February to 3rd March 2020.
---
9-Valencia's Las Fallas (Spain)
Date: From 15th to 19th March 2020
Visit Valencia, Spain! Las Fallas, which signifies "the flames," is a 5-day winter festival that pulls more than 3 million fire-adoring adventurers. The focal point of this yearly party is the creation and obliteration of manikins, or ninots, intended to make jokes about degenerate government officials and famous Spanish people, or they, as a rule, portray mocking scenes and recent developments.
The ninots are set on fire on 18th March at noon, the day known as La Crema. One of the ninots is saved from demolition by mainstream vote. Different exercises incorporate bullfights, marches, paella challenges around the city.
---
10-Tomorrowland Winter (Alpe D'huez, France)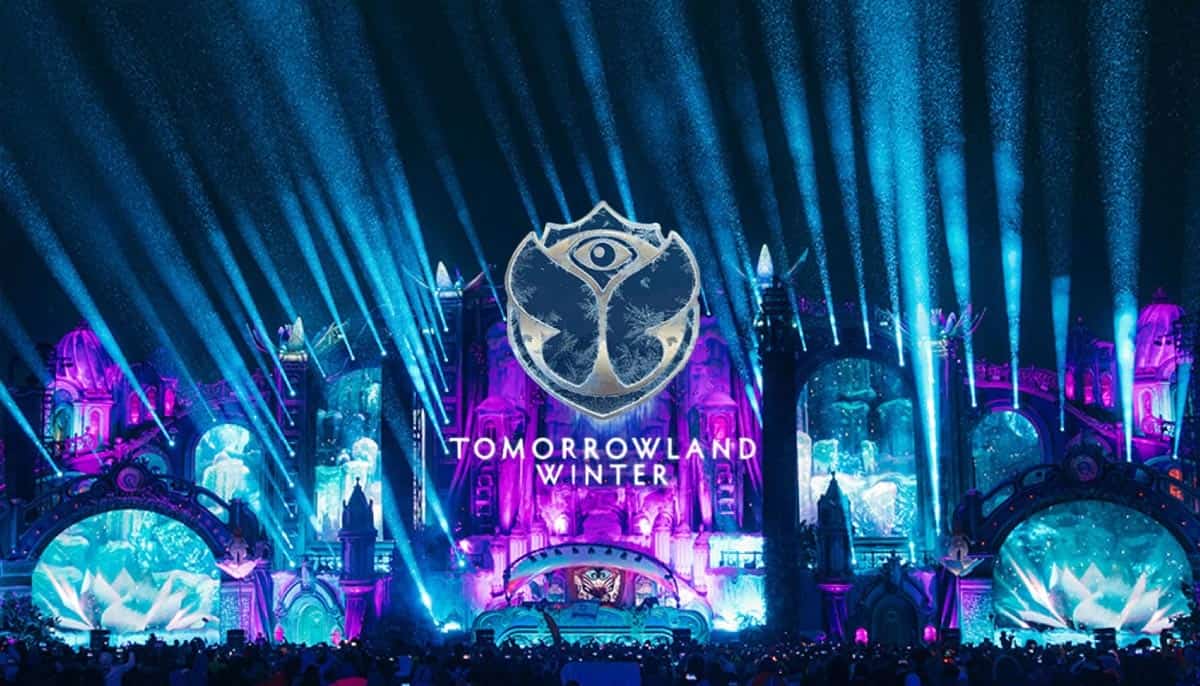 Date: 14th to 21st March 2020
One of the much expected electronic music festivals in 2020, Tomorrowland Winter, takes place from 14th to 21st March 2020 in the heart of the French Alps in Alpe D'Huez, France. A winter version for those who miss their summer stay in Ushuaïa Ibiza and expect around 25,000 people to enjoy performances by such great artists like Armin van Buuren, Dimitri Vegas & Like Mike, Martin Garrix or Charlotte de Witte.
The festival offers an extraordinary atmosphere and a luxurious program. For a good reason, it has become a must-attend event for all lovers of electronic music that you should not miss – and the clubbers too!
---
11-Snowbombing, Mayrhofen (Austria)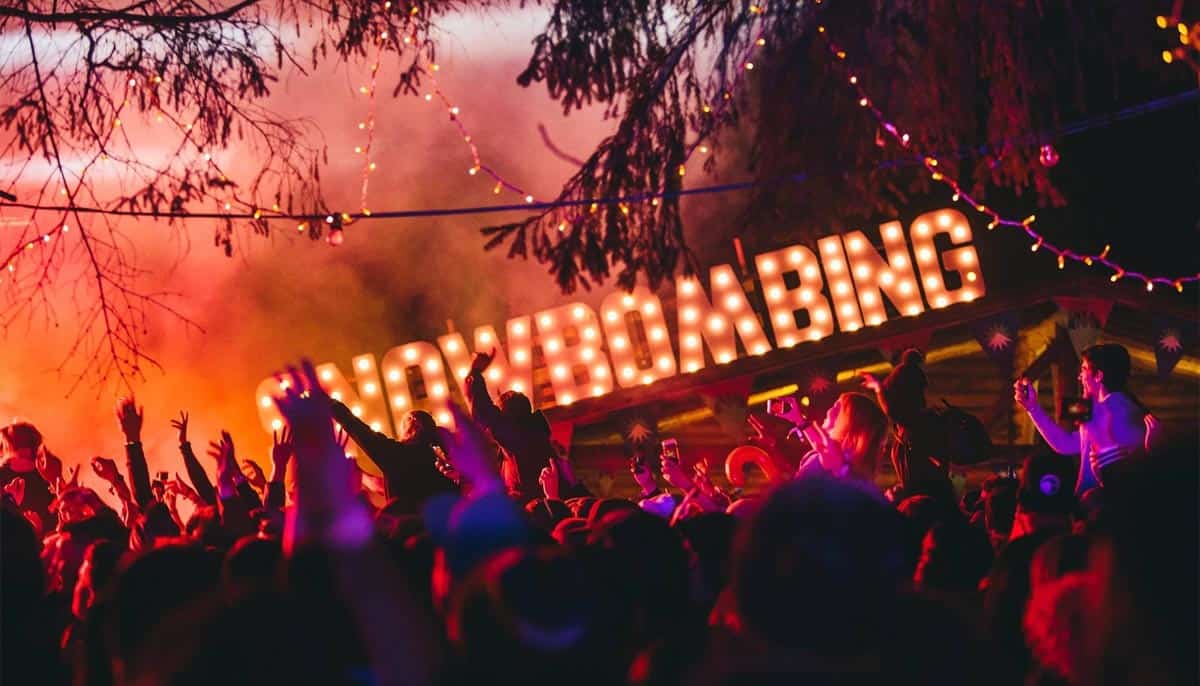 Date: From the 13th to 18th April 2020
Among the winter festivals in Europe, during this one, you will be welcomed in the Austrian ski resort Mayrhofen in the Tyrolean Alps. This is one of the hottest events of the electronic music festivals, the Snowbombing.
Snowbombing converts into seven insane days and evenings, jam-stuffed with music and mountain fun. For a week, the alpine mountain range becomes a stage at the foot of the slopes to enjoy the best live music while practicing your favorite mountaineering sport.
And with lots of powdery tracks, some of the hottest names in electronic music, and a roster of hedonistic parties taking place in unique venues around the resort (street parties, igloo raves, and slopeside stages), this is obviously one of Europe's most noteworthy snow festivals.
---
12- Carnival Of Binche (Belgium)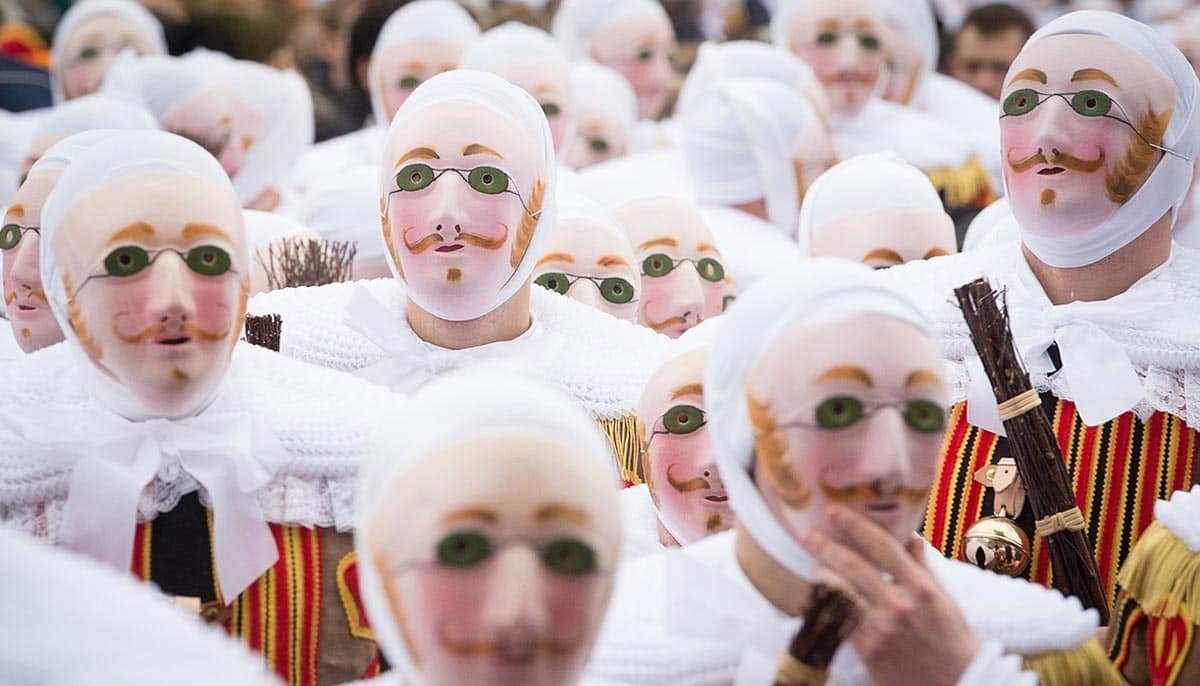 Date: From the 23rd to 25th March 2020
A UNESCO Masterpiece of the Oral and Intangible Heritage of Humanity, Carnival of Binche invites guests with exceptional road exhibitions on 23rd March 2020.
During the three days paving the way to Lent, more than 1,000 Gilles (nearby men wearing odd covers and outfits) can be appreciated walking the beguiling medieval avenues of Binche, moving to the sound of drums and tossing oranges to the group for good karma.
---
13- Carnival de Santa Cruz de Tenerife (Spain)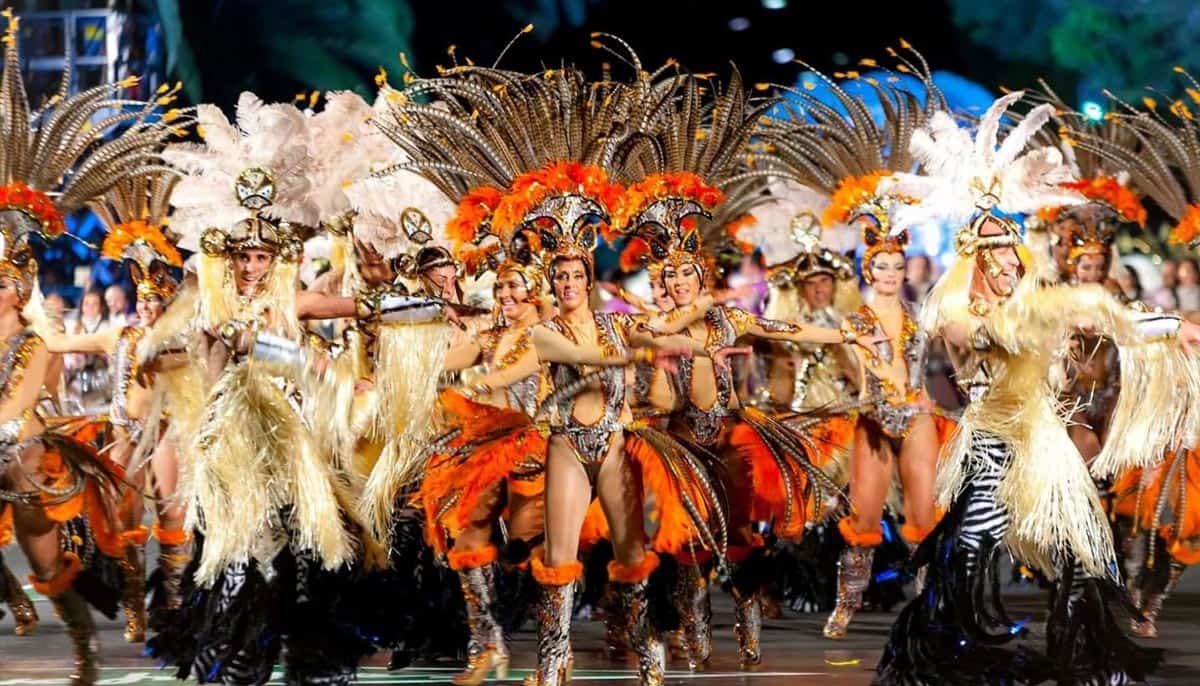 Date: From 27th February to 10th March 2020
February in the Canary Islands is synonymous with brilliant moving motorcades, fun, and excessive buoys. Proclaimed as "Celebration of International Tourist Interest," the Carnival of Santa Cruz de Tenerife is about as close as you can get to the one in Rio de Janeiro in this piece of the world.
Conventional occasions incorporate the Gala where the Carnival Queen is chosen, the Burial of the Sardine, and the Coso (the fabulous finale march).
---
Urbansurf is a mobile social network bringing people sharing the same interests, hobbies, passion together in various activities and makes you social. You can download the application on Apple Store or Google Play.

[:]