[:en]Globe Movers are two young bikers from French, whose stories covered the world. They are engineering students and have taken a break to Lyon to explore other cultures, to meet new people, to collect amazing memories. I will not bother you much with my own words about how much I love what they do.
Let's ask them about their own stories.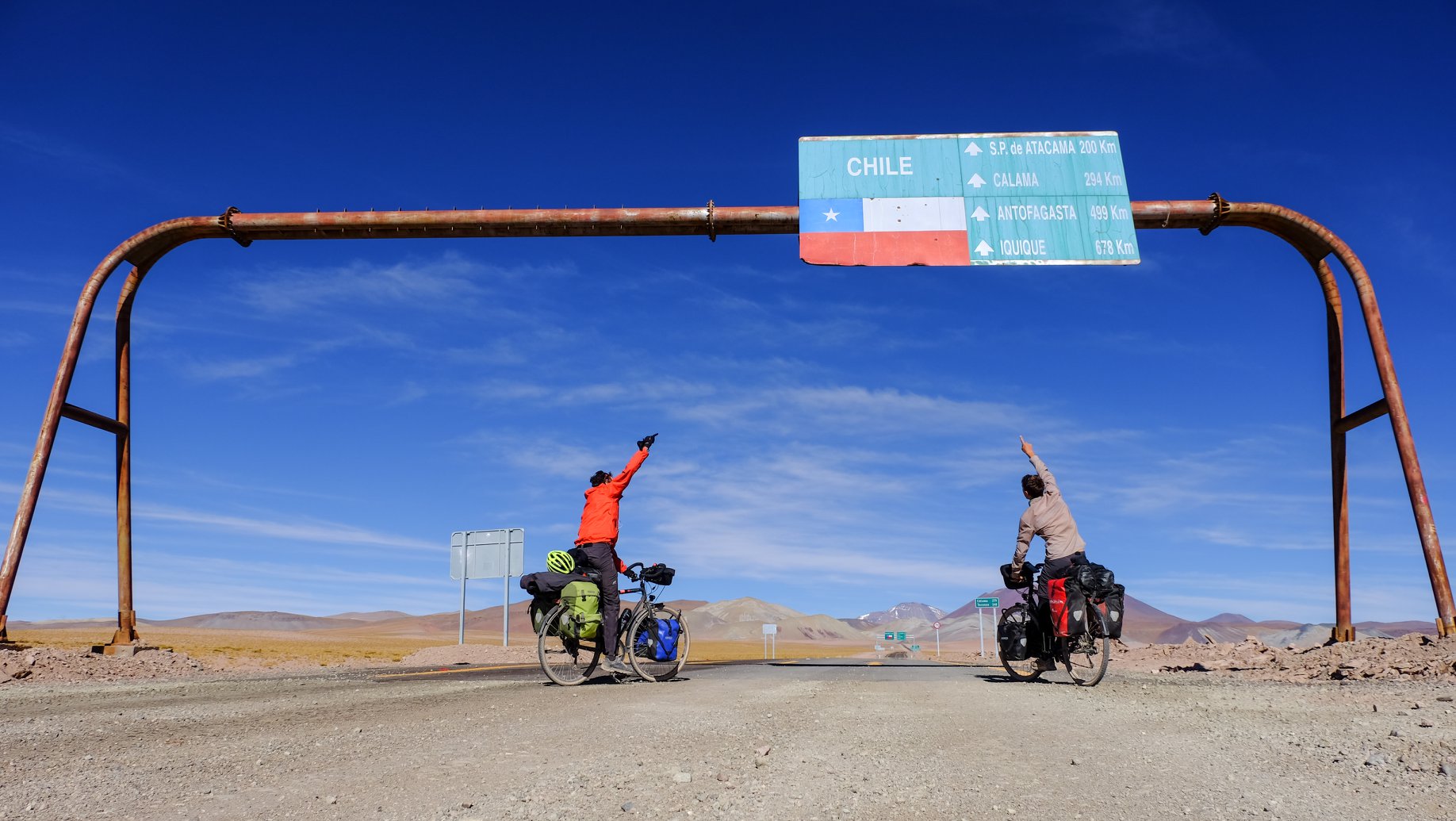 Gizem: It is great to hear your inspiring adventure! As Urbansurf, we love to share stories of travelers and adventurers. So thank you for meeting us. I know that you are two French students from Lyon, who decided to travel around the world by bicycle. So far so exciting! Can you let us know about the route you've taken until now?
Hugo: Of course! We began to reach Marseille from Lyon by bicycle in order to cross the Atlantic Ocean by plane. Then we rode from Rio de Janeiro to Lima, passing through Brazil, Paraguay, Argentina, Chile, Bolivia, and Peru. In front of a new horizon of water we took a flight from Lima to Shanghai, and then we biked in China, Kazakhstan, we crossed the Caspian Sea in Ferry to reach Azerbaijan, we biked to Georgia and to Turkey where we met, Greece, Macedonia, Albania, Montenegro and finally Bosnia where we are now!
We will arrive in France in less than three weeks passing by Croatia, Slovenia, and Italy.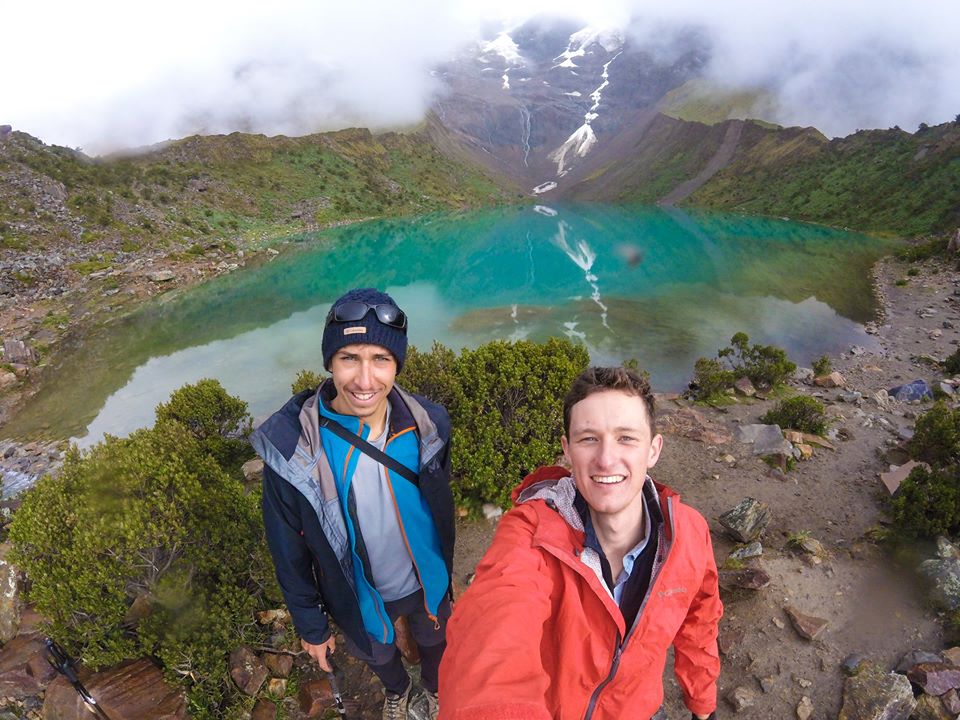 Gizem: Is there a special reason for you to choose South America as a starting point?
Hugo: We wanted to realize a world tour from East to West, so we had to choose between North and South America. The purpose of the travel is to discover different cultures and we thought North America was closer to the culture of ours than South. Latina culture attracted us and moreover, it was summer in South America, which is far better for cycling!
Gizem: What motivated you to start this adventure instead of enjoying the comfort of your hometown, daily life, or at least traveling by plane? Traveling by bicycle sounds cool, but not easy.
Hugo: We wanted to go through the adventure and discover the world for a while and we decided to do it before starting to work because I think it's easier than quitting a job (meanwhile I will probably do it in a couple of years).
We chose to bike for several reasons, not that I am a fan of cycling but I think it's the best way to meet people and immerse ourselves in the culture. We go faster than by step but slow enough to stay in contact with people. I think it pushes us to leave the main roads, to use small routes that anyone except locals uses and that's the key for rich experiences. Of course, you have to adapt your rhythm to your physical capacity and you will not go through all Turkey in a few days but you will discover it way more deeply! Finally, we are students so it was an awesome economical option and it doesn't pollute…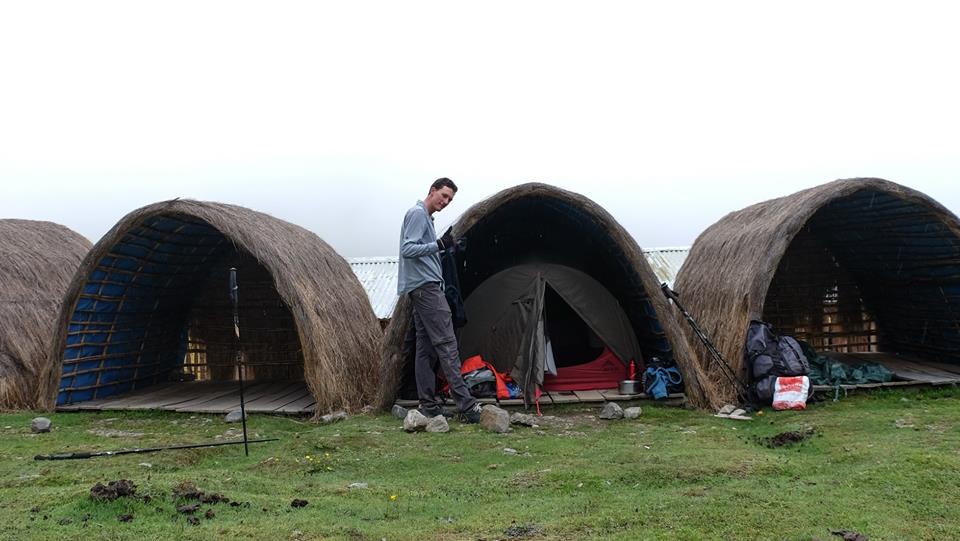 Gizem: What is the most difficult thing that happened to you during the travel?
Hugo: Nothing really bad happened to me, but I would say that the hard part is to never have a home. In our travel, we chose to never pay for any kind of accommodation for the night in order to meet people. So sometimes I am exhausted, with horrible weather and I just don't know if I am going to find somewhere to sleep. In these moments it's hard to keep going but you know… there is nothing more for you behind neither, so you just go on!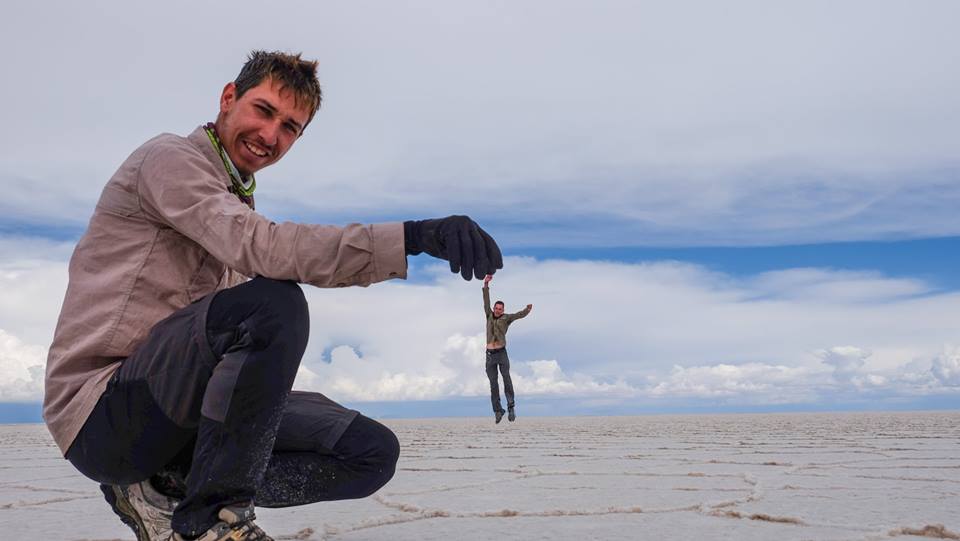 Gizem: What is the best thing about it?
Hugo: The best thing about it is the meetings. We have made plenty of incredible meetings in every country and each time it's like a bomb of motivation for the next kilometers! We have been hosted a lot by families, students, or religious people and we didn't expect that the meetings were going to be that strong before we started! It makes it hard to leave a place when you leave friends behind but it's part of the deal and I always hope to meet them again sometime! Also, it's way more interesting to discover culture with someone who really wants to share it with you.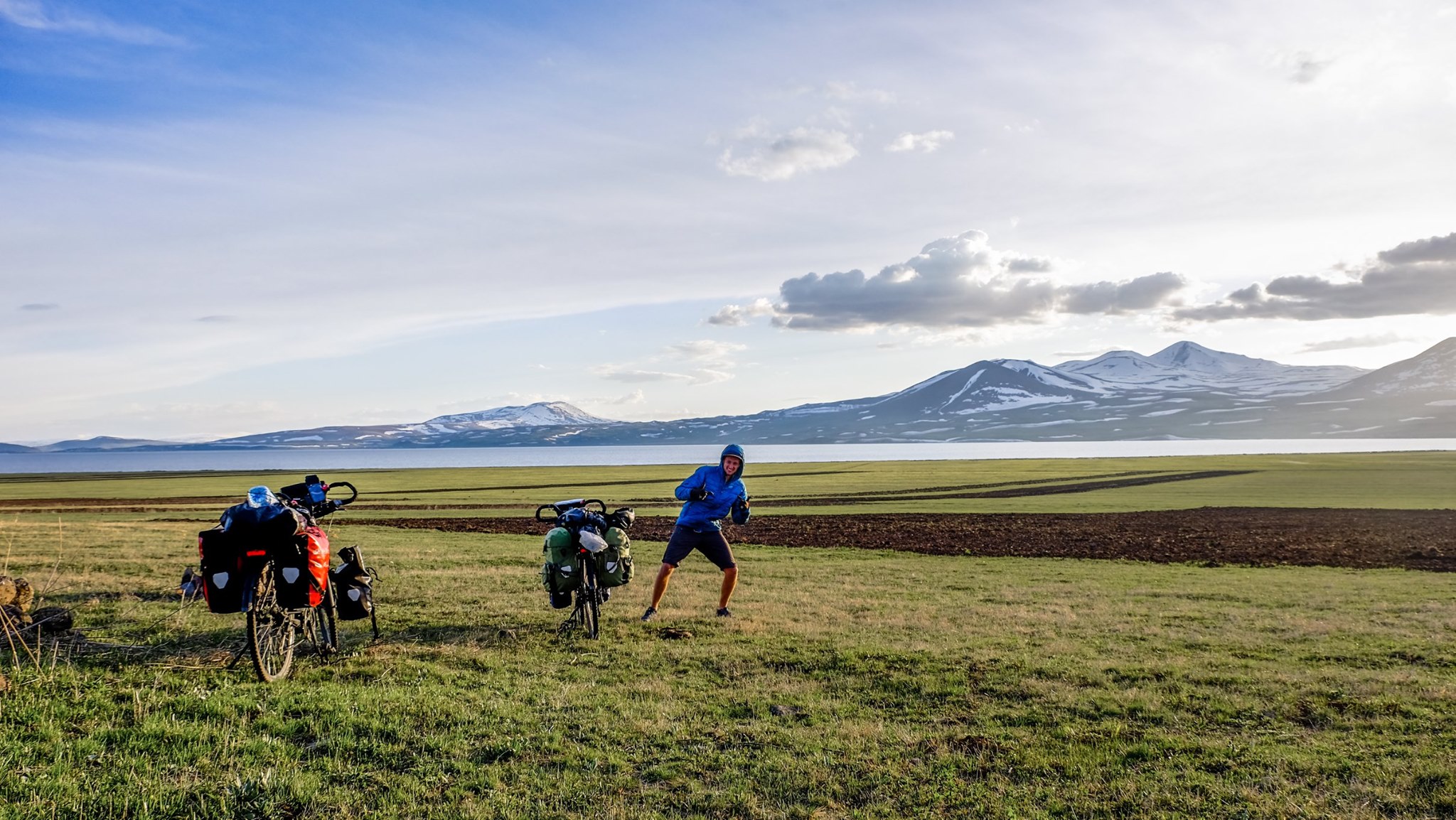 Gizem: What are your plans for the future? Where will be your next step?
Hugo: Back in France we have to finish the study and work to earn some money but we surely have in mind to start a new adventure! We already dreamed about it on our bicycles, I know that Florian wants to travel through Greenland to kayak, and I would like to travel by "hike and fly" with my paraglide. We will see…
Gizem: When will the adventure come to an end?
Hugo: We will arrive at our departure point in Lyon in August, so we will try to organize events to share our experiences with people but it surely will be another kind of adventure… Before, I hope, the next one!
Thanks a lot!
With pleasure!
If you are interested in following their adventure here is their facebook group, and here is their blog in French.
You may be interested to read that article 7 Great Summer Activities in Western North Carolina
---
Urbansurf is a mobile social network bringing people sharing the same interests, hobbies, passion together in various activities and makes you social. You can download the application on Apple Store or Google Play.

[:]