Skydiving experience is unique! It is one of the best activities for those looking for adventure sports. If you are looking for the best places to skydive near you, we recommend you to consider other places.
There are many great places to skydive around the world. These places are also great for traveling and discovering. You will meet new people around and have a lot of fun!
It is hard to end the list of best places to skydive in the world because each one takes you to another amazing destination. But, we have to limit our list. So here is our list of best places to skydive.
Best Places to Skydive in the World
---
1- Skydiving in The Grand Canyon, USA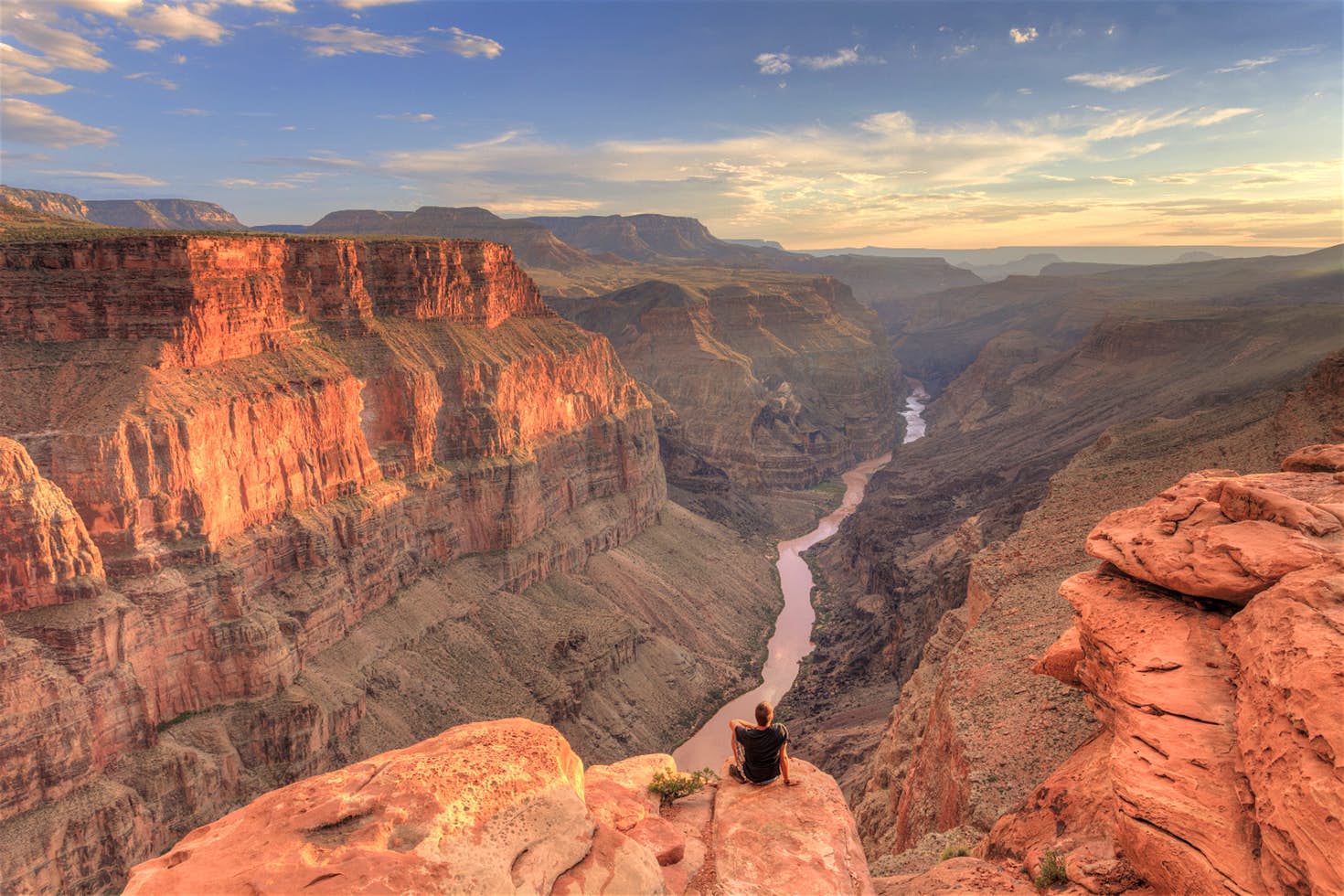 Probably we have all seen the breathtaking pictures of the Grand Canyon. As you can guess the action of skydiving is as breathtaking as the view of the region you see while doing it. It is not comparable to any other place to skydive because of the unique nature of the Grand Canyon. The height starts from 10,000.
---
2- Skydiving in Palm Jumeirah, Dubai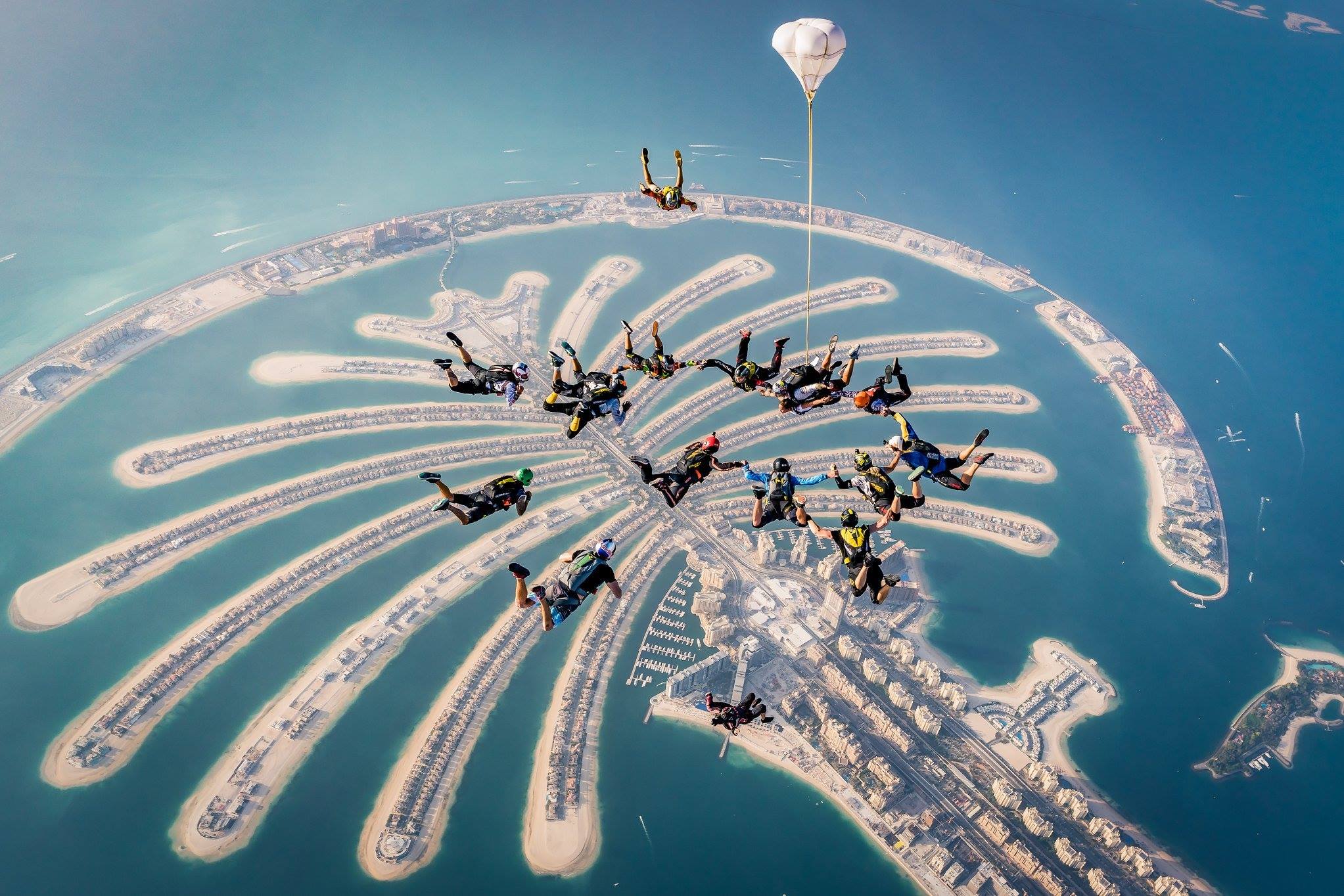 This one is not a surprise at all. Skydiving over Palm Drop Zone is so popular that you may need to make reservation months before your travel. The reason for Palm Jumeirah to be this popular is the amazing aerial view of the area. The view is a human-made palm-shaped architecture, which makes it unique. You can skydive here from 14,000 feet and affordable price options are available.
---
3- Skydiving in Victoria Falls, Zambia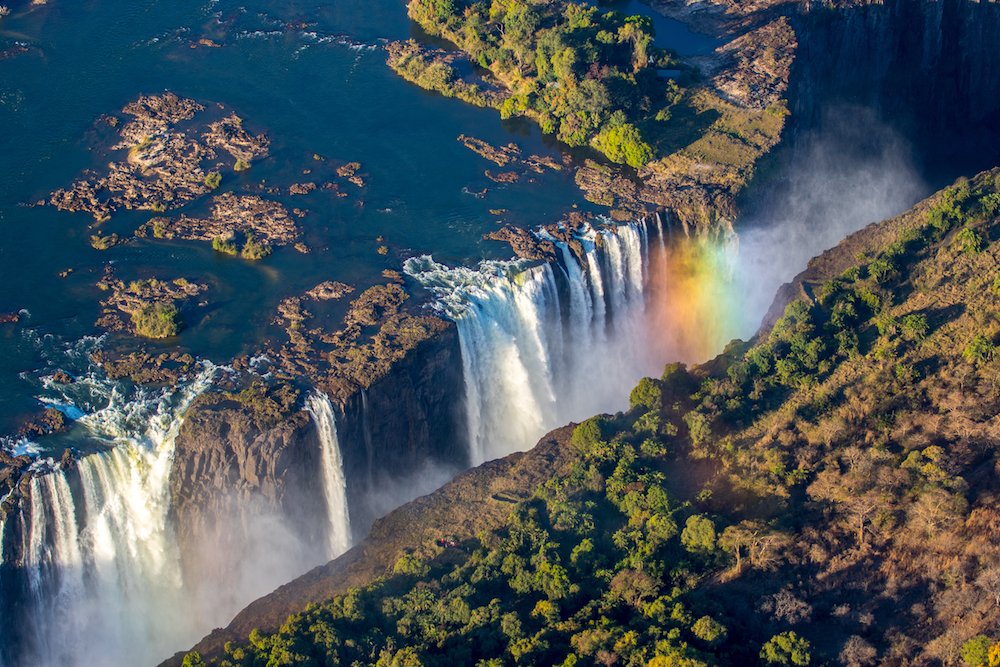 Victoria Falls is the largest waterfall in the world. You can jump from 6,000 feet, 8,000 feet, or 10,000 feet. Even if you are not that much into skydiving, you will start dreaming about a skydiving experience.
---
4- Skydiving in Cape Town, South Africa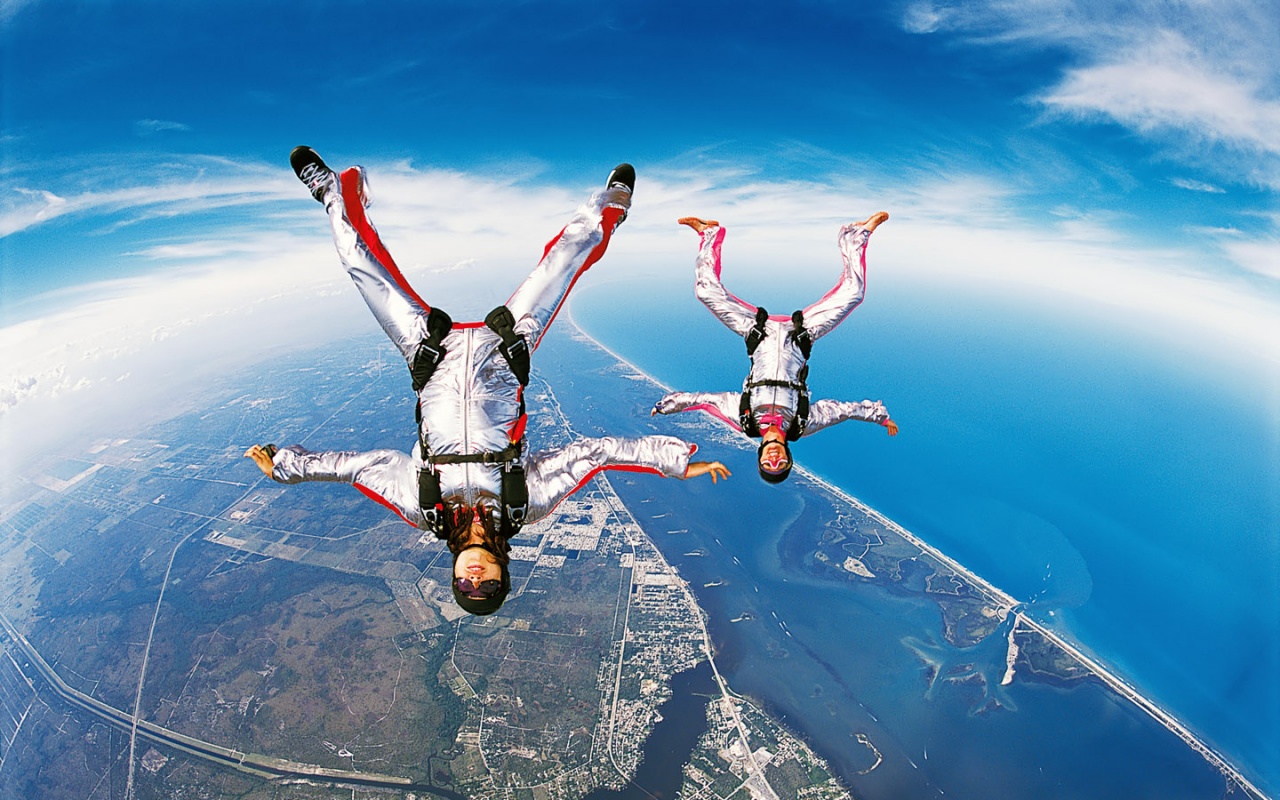 It would be a mistake to miss Cape Town from our list of best places to skydive. The popularity of the city is immensely growing for its moving nightlife and beautiful nature. Blue sky meets the clean sea in Cape Town and gives you an unforgettable skydiving adventure from the heights between 9,000 and 13,000 feet.
---
5- Skydiving in Mount Everest, Nepal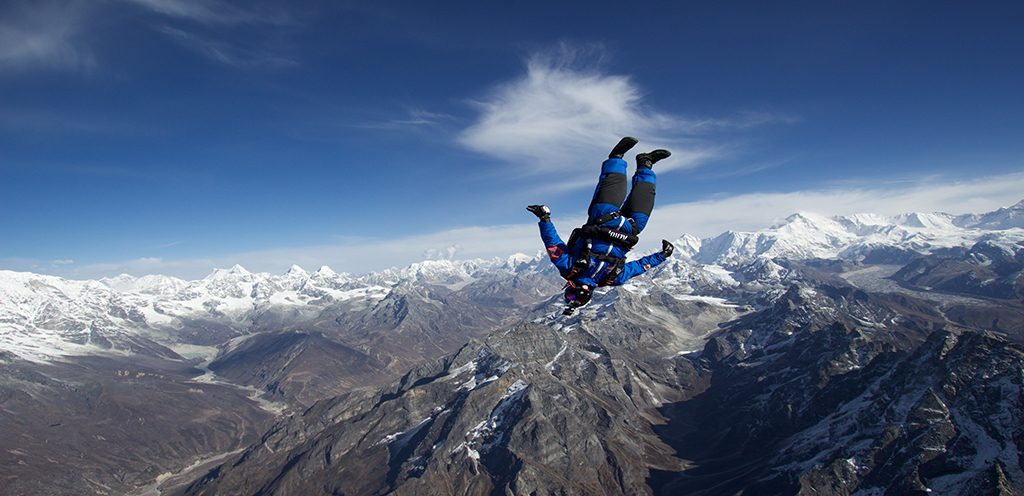 Mount Everest offers alternatives for skydivers. You can fly to 23,000 feet by helicopter with an amazing Everest view. At that point, there comes two options: the Ama Dablam Base camp, which sits 15,000 feet above sea level, and the Syangboche Airport, which sits 12,340 feet above sea level. This is the ultimate skydiving experience you will find. It is not very budget-friendly but for the experts in skydiving, it's a must.
---
6- Skydiving in Pattaya, Thailand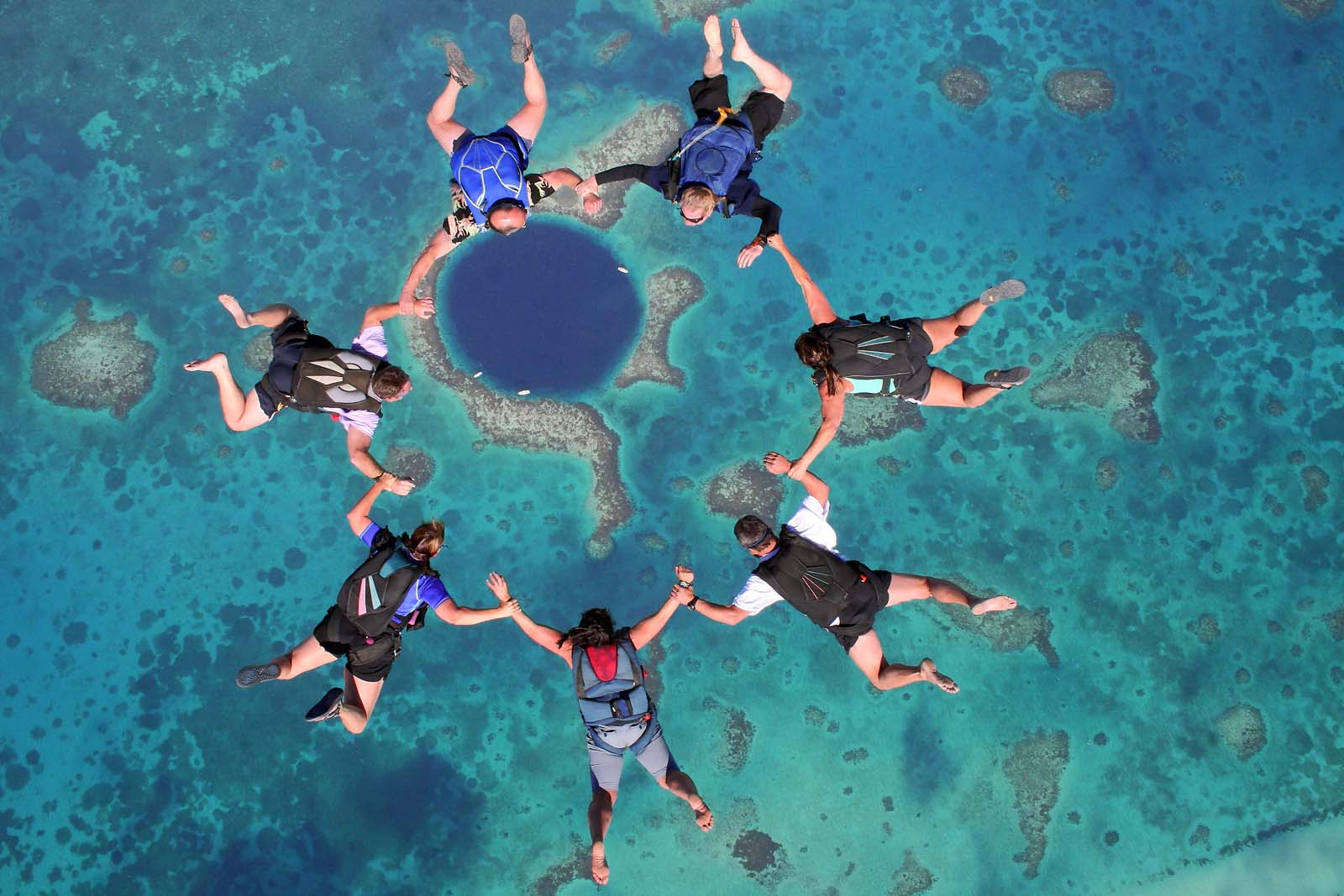 Those who love swimming, meeting new people and new cultures should go to Thailand. Thailand is also a perfect destination to skydive. Because the nature of the region is amazing, skydiving experience in Pattaya is unique. Everybody, regardless of previous skydiving experience, will enjoy skydiving in Pattaya with the heights around 9,000 – 13,500 feet.
---
7- Skydiving in Chamundi Hills, India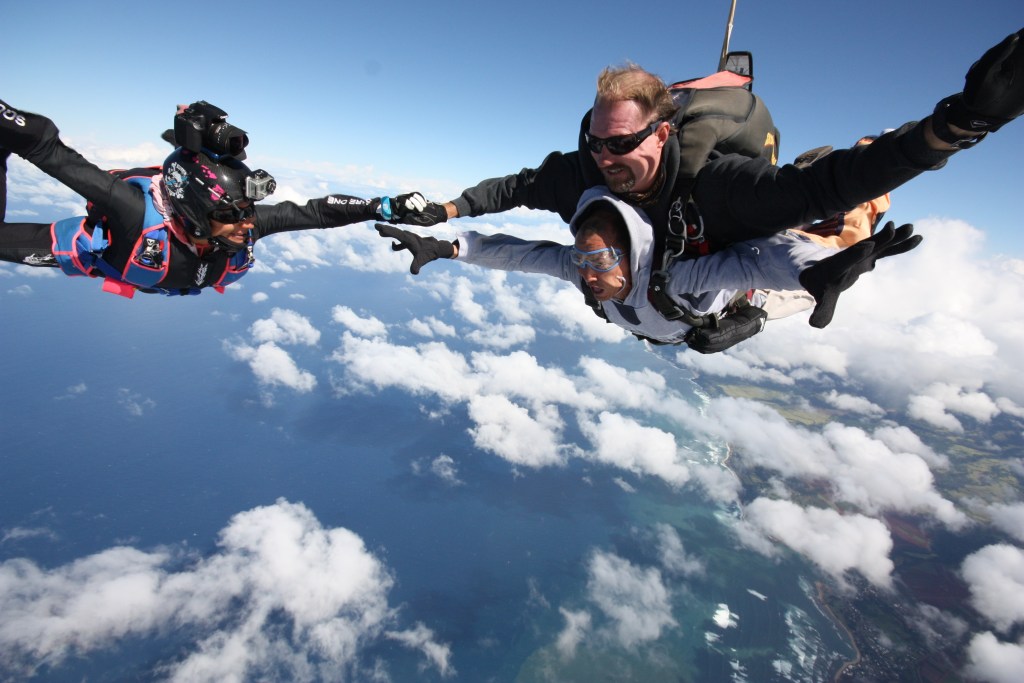 India is attracting tourists with its unique culture. And Chamundi Hills is the address where you will find skydiving options covering all types of jumps namely tandem jumps, static jumps, and accelerated free falls. The height alternatives change from 13,000 to 18,000 feet.
---
8- Skydiving in Queenstown, New Zealand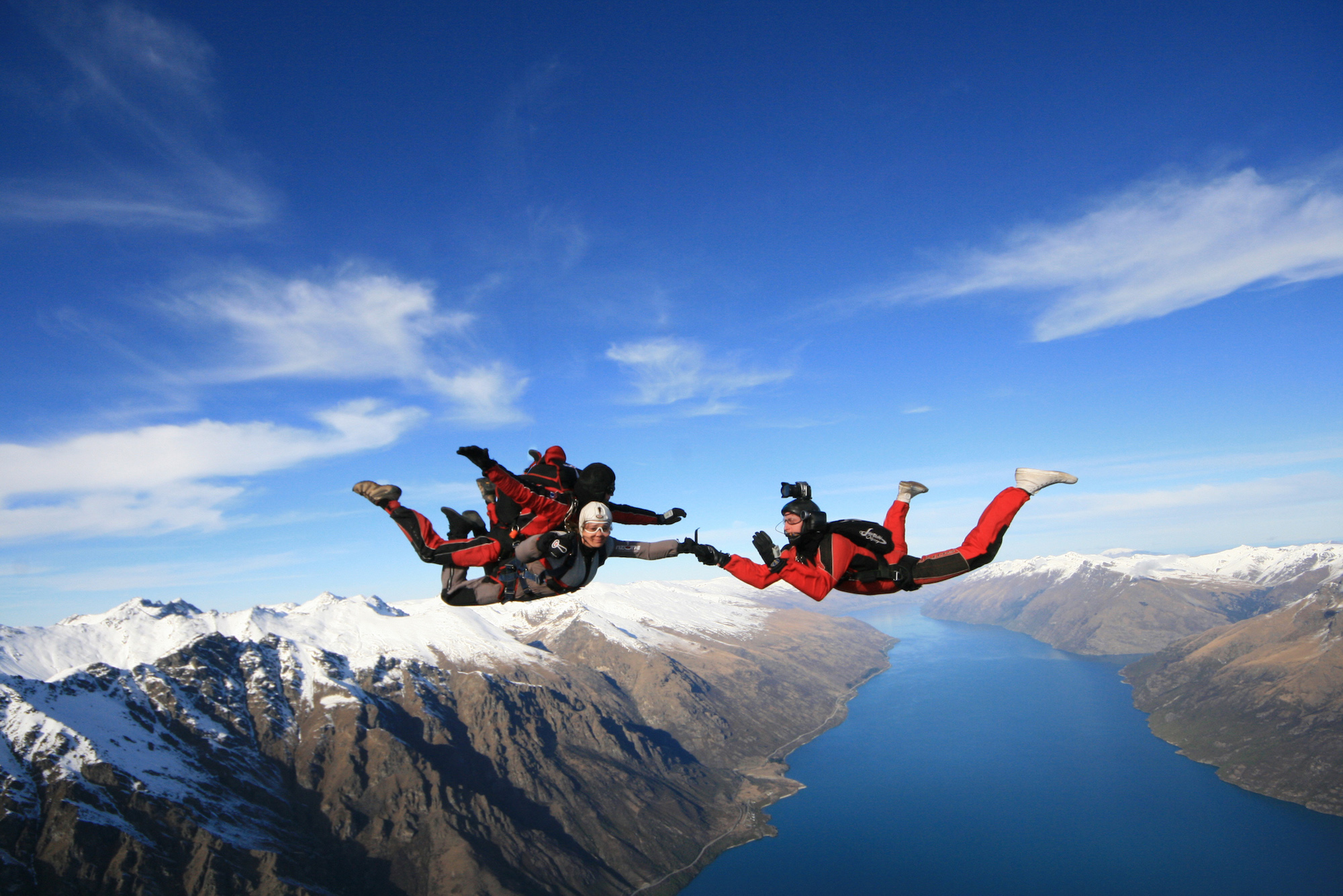 Being one of the most exotic places in the world, New Zealand is obviously among the best places to skydive. Queenstown offers a breathtaking view and it is a motivating place to start skydiving. When you are around you do not want to miss the chance of an unforgettable adventure. The height is up to 15,000 feet.
---
9- Skydiving in Fox Glacier, New Zealand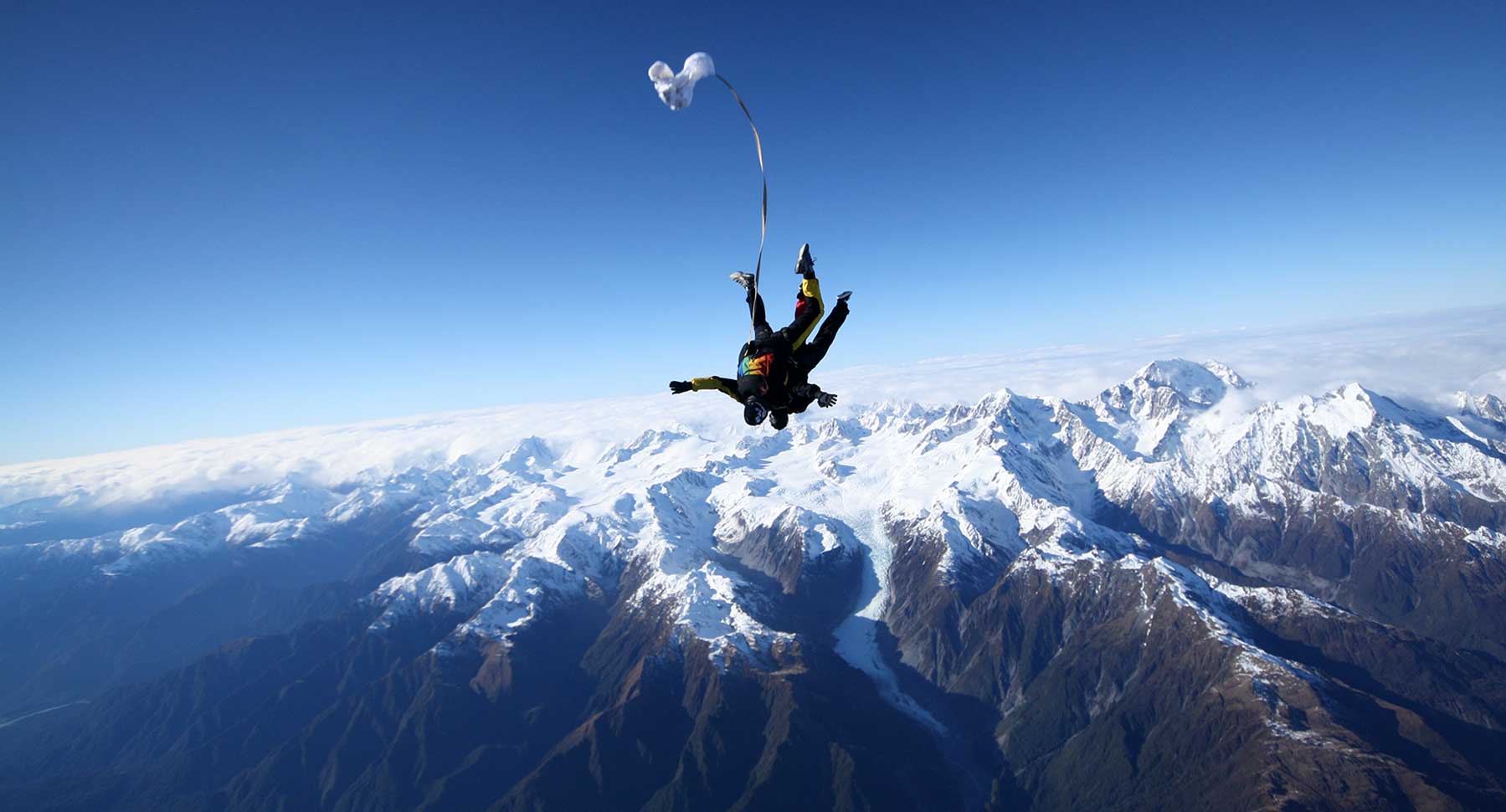 If the question is about adventure, New Zealand is the insistent answer. This is why we have a second place to skydive in New Zealand. Fox Glacier is not only on our list but also in every skydiver's list to check because of its beautiful landscape. It succeeds in mingling adventure with a calm atmosphere. You can jump from 13,000 – 16,000 feet.
---
10- Skydiving in Interlaken, Switzerland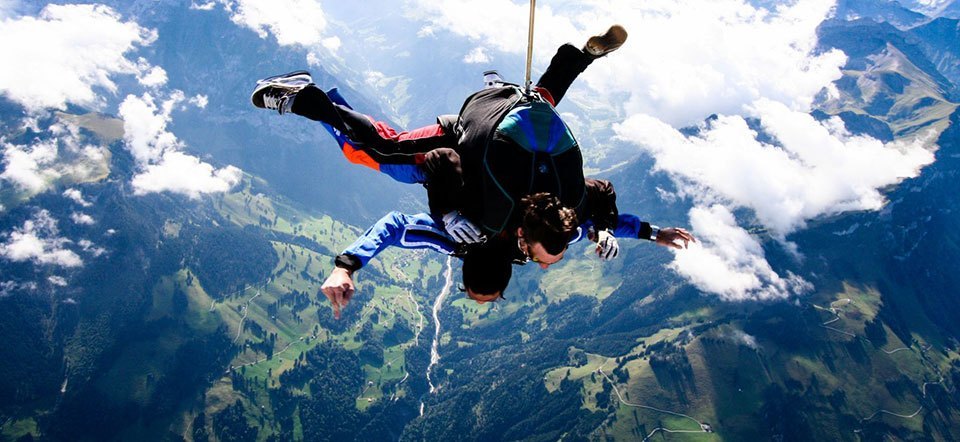 Swiss Alps are known for their extraordinary views. So why to miss the chance to see the view from the sky? The height is around 14,000 feet in Interlaken. Snowy mountain peaks and ice-blue lakes will amaze you. We insist. Besides skydiving, Interlaken is also great to travel.
---
11- Skydiving in Bled, Slovenia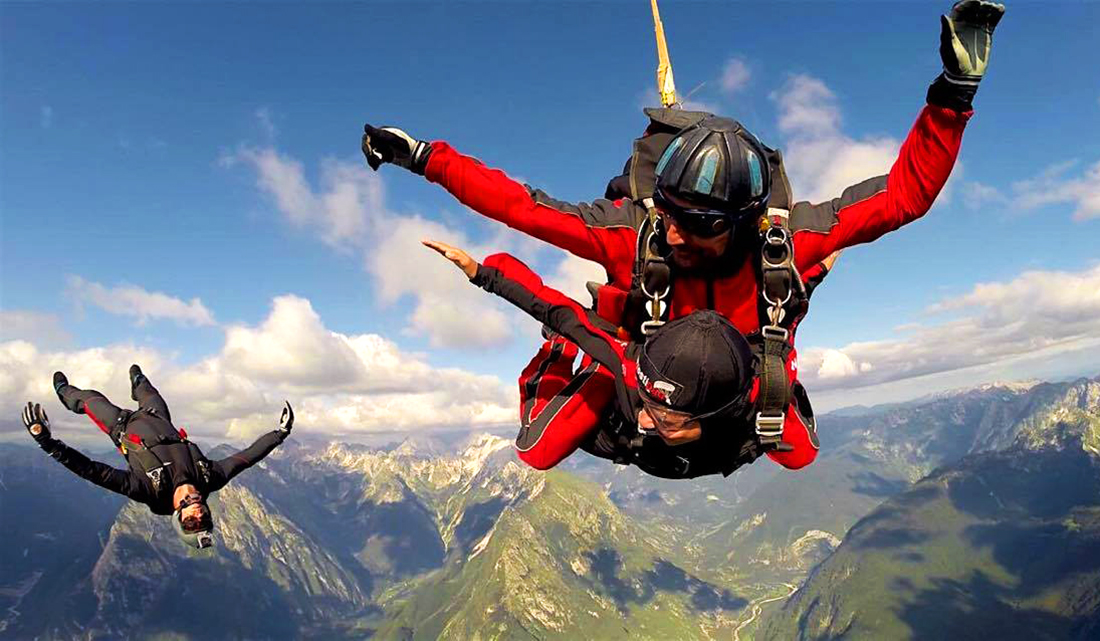 Bled is the address of professional skydivers. You can enjoy diving with the champions in this amazing place. You can take classes to get a skydiving license here as well. Tandem and freefall are available from the height of 13,200 feet. What makes Bled great for traveling are the low costs comparing to many other places.
---
12- Skydiving in Ephesus, Turkey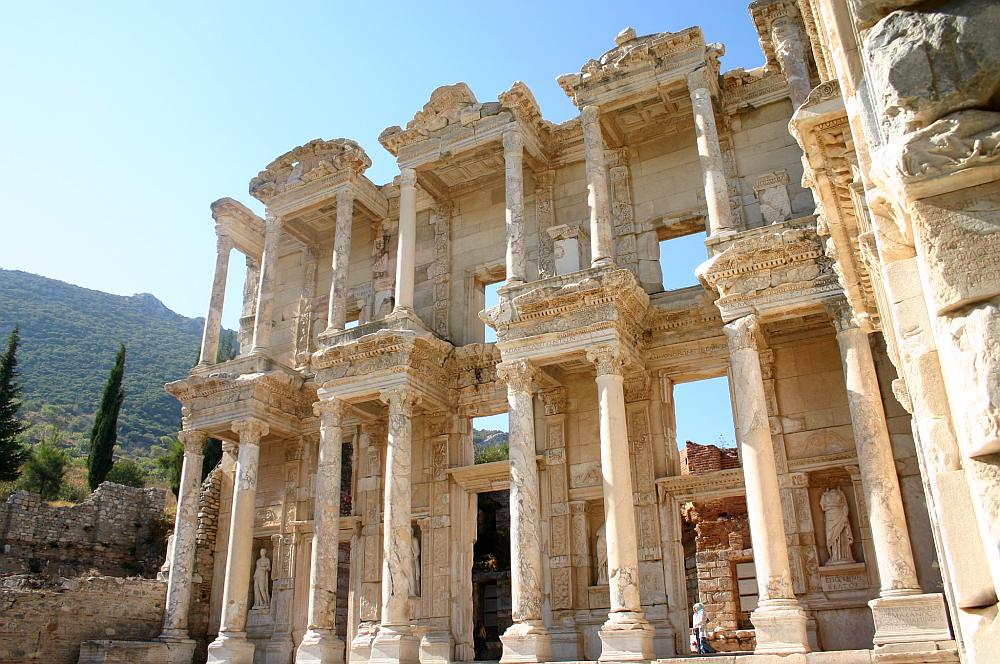 Turkey has growing popularity as a travel destination. The country offers everything for solo travelers, families and young groups. Ephesus is where skydiving is great in Turkey. Ephesus is already a tourist attraction with its historical importance. You can dive from 14,000 feet.
---
13- Skydiving in Denarau Island, Fiji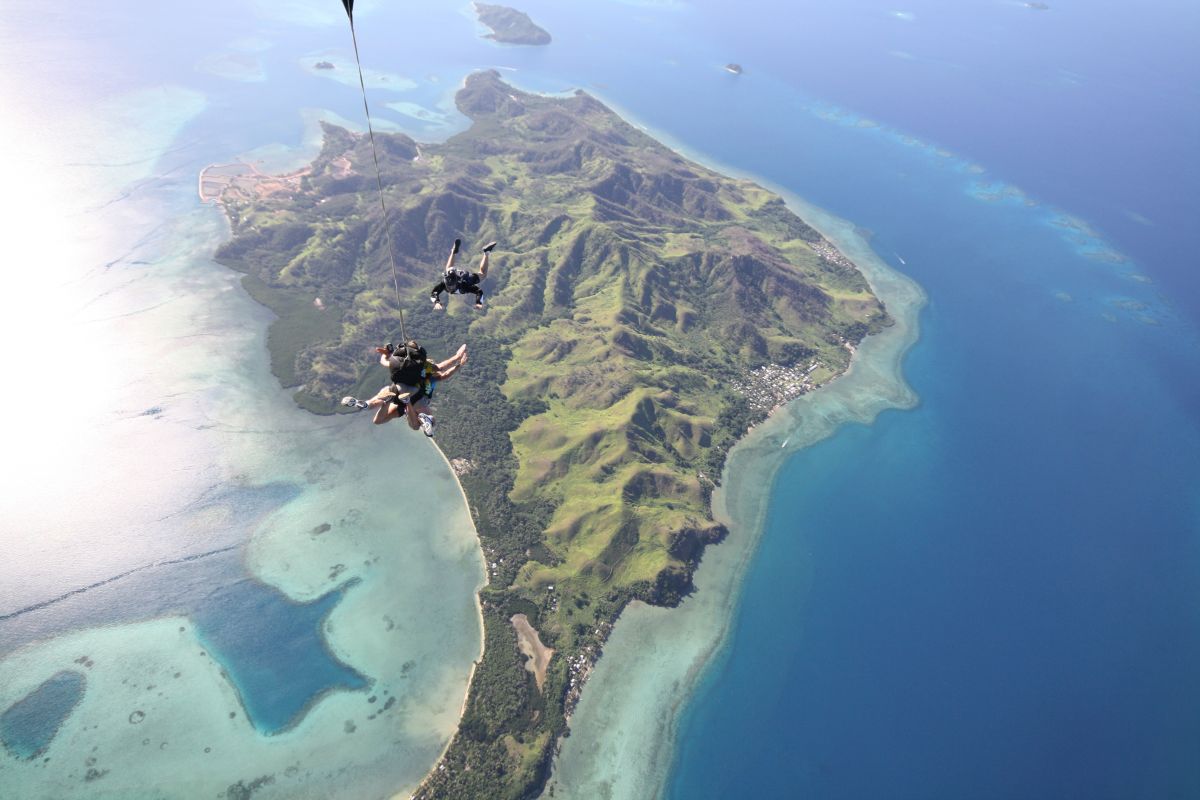 Denarau Island's clean waters offer you an inspiring view from the 12,000 feet. Both tandem and accelerated freefall are available in Denarau Island. The island is attractive for its perfect harmony of romantic atmosphere and exciting activities. The island probably has more than you wish for skydiving with alternative options: city skydiving, beach skydiving, desert and island skydiving.
---
14- Skydiving in North Wollongong Beach, Sydney, Australia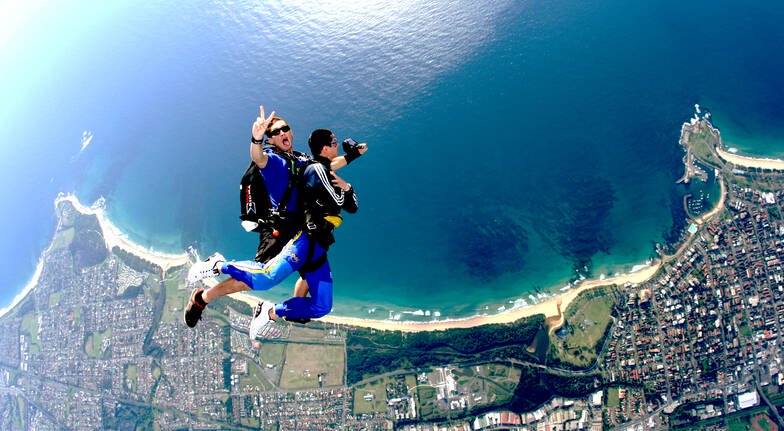 Like New Zealand, Australia is another dream destination for adventurers. North Wollongong Beach is beautiful both while sunbathing and skydiving. The place is also ideal for beginner skydivers with its height of 14,000 feet and low levels of the land.
---
15- Skydiving in Rio de Janeiro, Brazil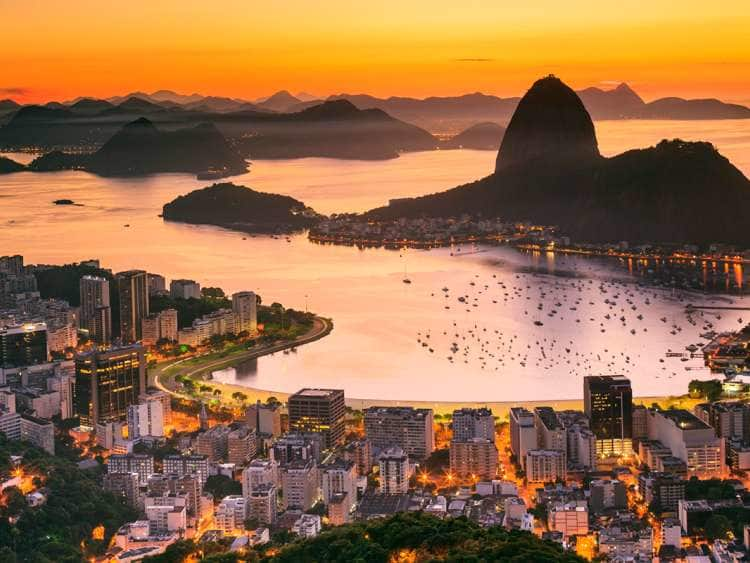 Rio de Janeiro is popular with its carnival, but this is not all about the city. You can enjoy accelerated free fall from 13,000 feet. The area is great for the first-timers and experienced skydivers.
---
16- Skydiving in Quebec, Canada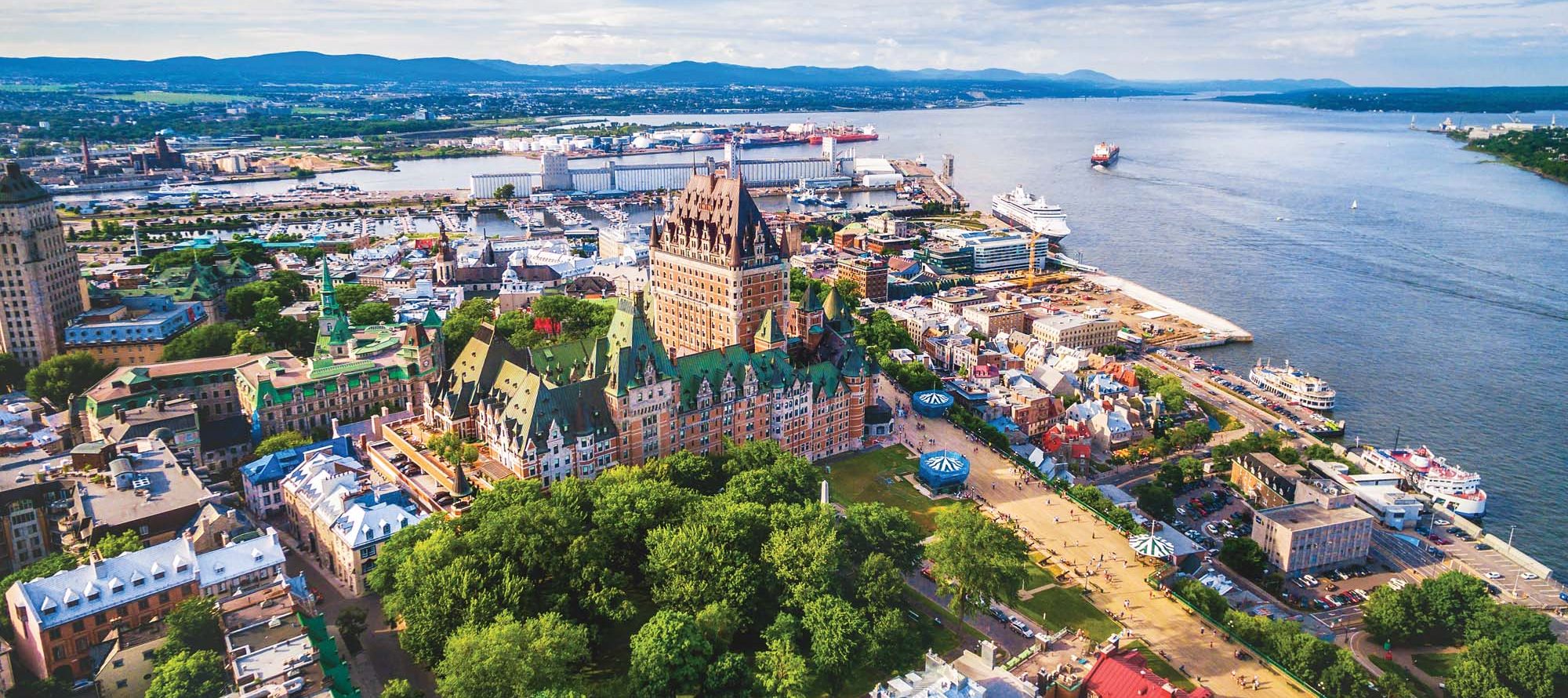 Another part of the world, Canada's Quebec offers a lot of options for those seeking city attractions and nature adventures. You can dive from 18,000 feet in this beautiful city.
---
Bonus: Outerspace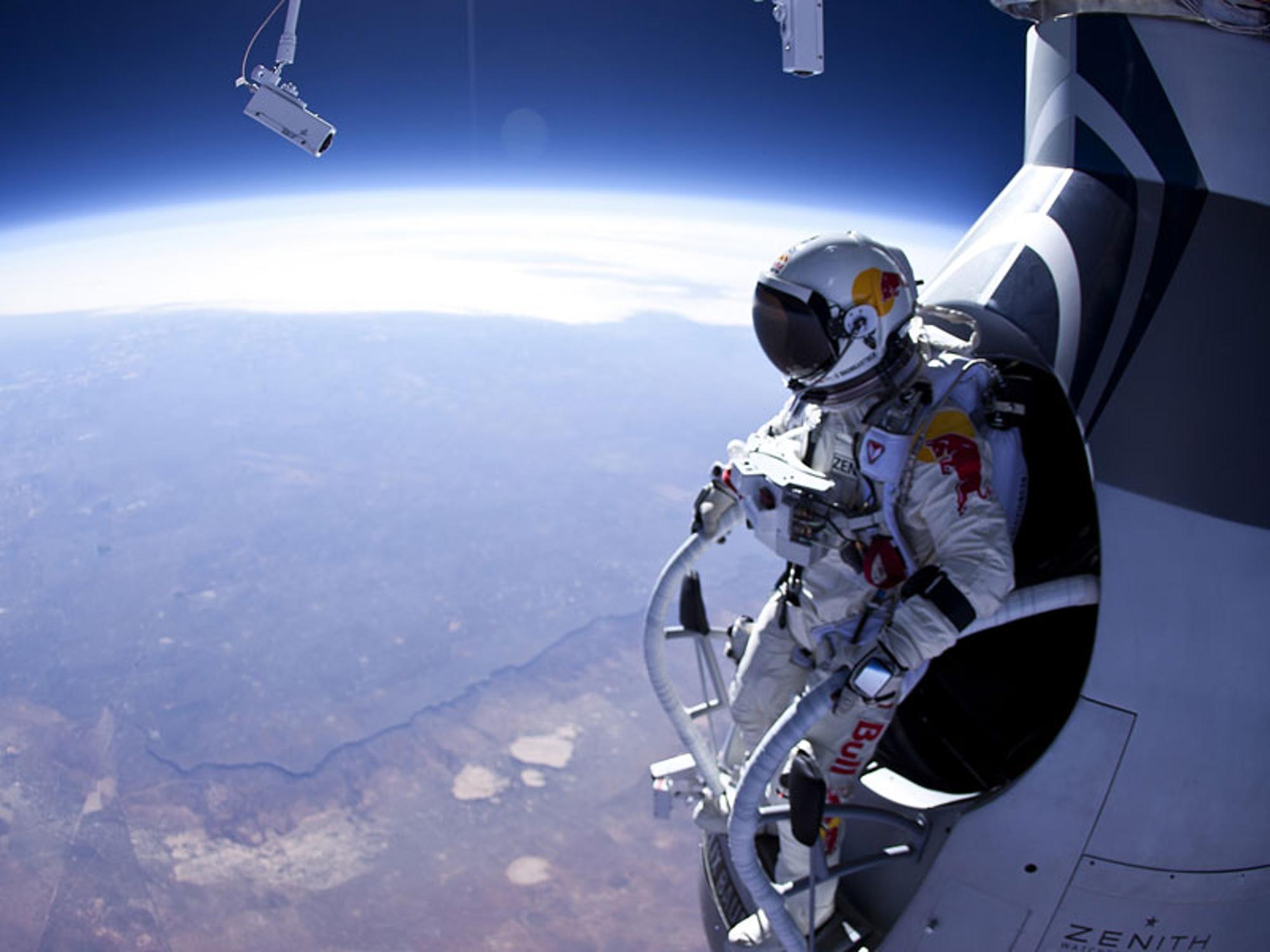 This may not be a total offer but you need to know if you have a crush on skydiving. Felix Baumgartner jumped 120,000 feet above the earth!
---
What is skydiving – for beginners?
Skydiving is a way to hug the sky and land in a romantic definition. It is among extreme sports and parachuting from an aircraft individually or with other people briefly. It is different from parachuting in various ways. The most important difference is that it starts with a free fall for almost a minute. It requires a level of training. It is not dangerous when the instructions are followed – not more than a car accident.
You can also have a look at our post about career break if you are having difficulty in finding time to skydive.
---
Urbansurf is a mobile social network bringing people sharing the same interests, hobbies, passion together in various activities and makes you social. You can download the application on Apple Store or Google Play.