[:en]While travelling, people get the chance to taste a variety of local foods in the countries they visit. However, you do not need to travel all around the world to taste delicious local foods. You can try world cuisine without leaving your kitchen with the recipes below.
Here is a list for you to cook at home with accessible ingredients and easy steps to follow. From Brazil to China, there are 9 best local food recipes. You will love cooking more than you did before when you try these recipes from different regions in the world.
Let's see the ingredients and the steps to follow to cook those tasty local foods.
---
1. Potato Kugel (Jewish-Israel)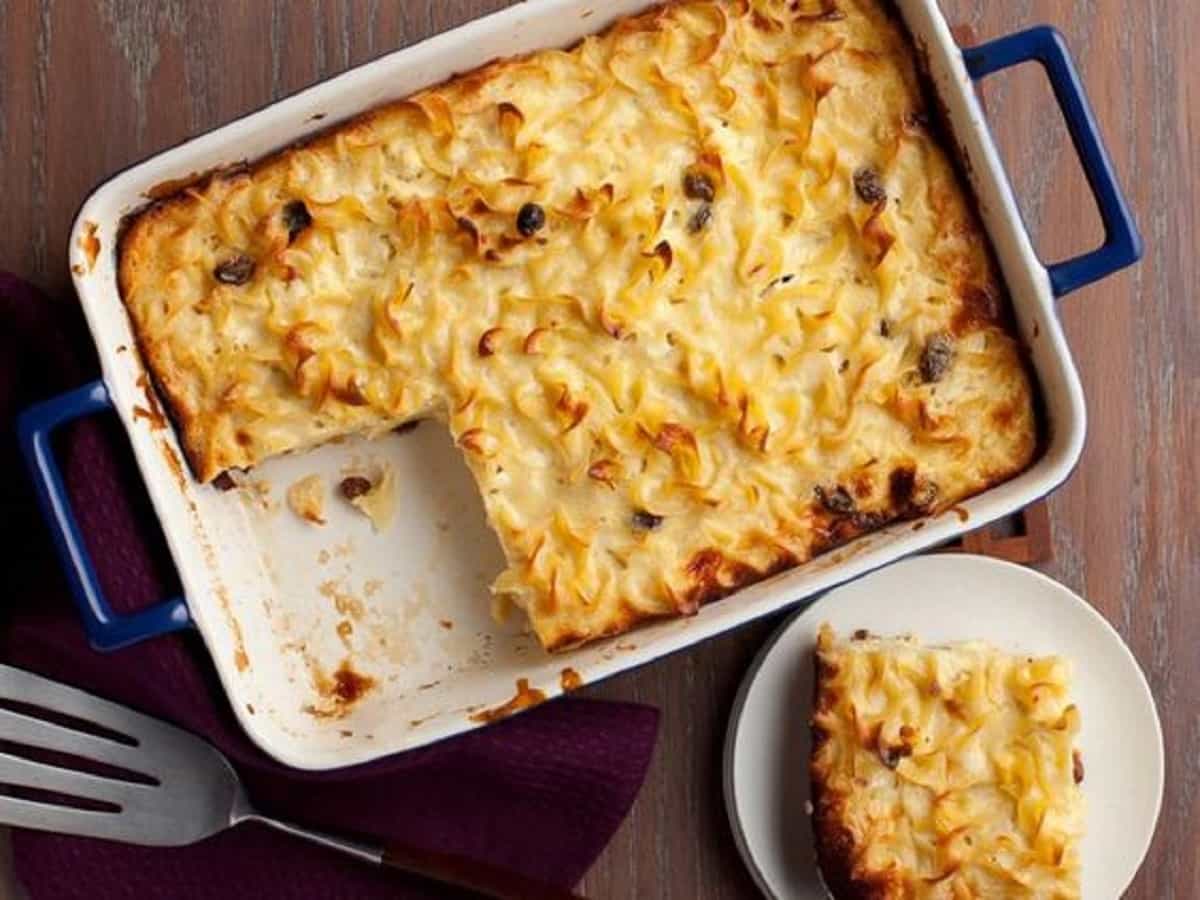 The first recommended one of the local foods across the world is Kugel, a traditional Jewish food. It takes 15 minutes to prepare and 40 minutes to bake it. Here is the recipe:
Ingredients:
5 potatoes
2 onions
5 eggs
4 tbsp flour
½ cup olive oil
Salt and black pepper (1 tsp per each)
2 stalks of scallion (optional)
Directions:
Crack the eggs in a large bowl and stir well. Add in olive oil and flour while stirring. Peel and grate the potatoes and onions. Squeeze them well before adding them to the mixture. Sprinkle salt and black pepper. Mix them well and then pour the mixture in a baking tray. Place it in the oven preheated to 180°. Bake it for 40 minutes.
---
2. Ratatouille (France)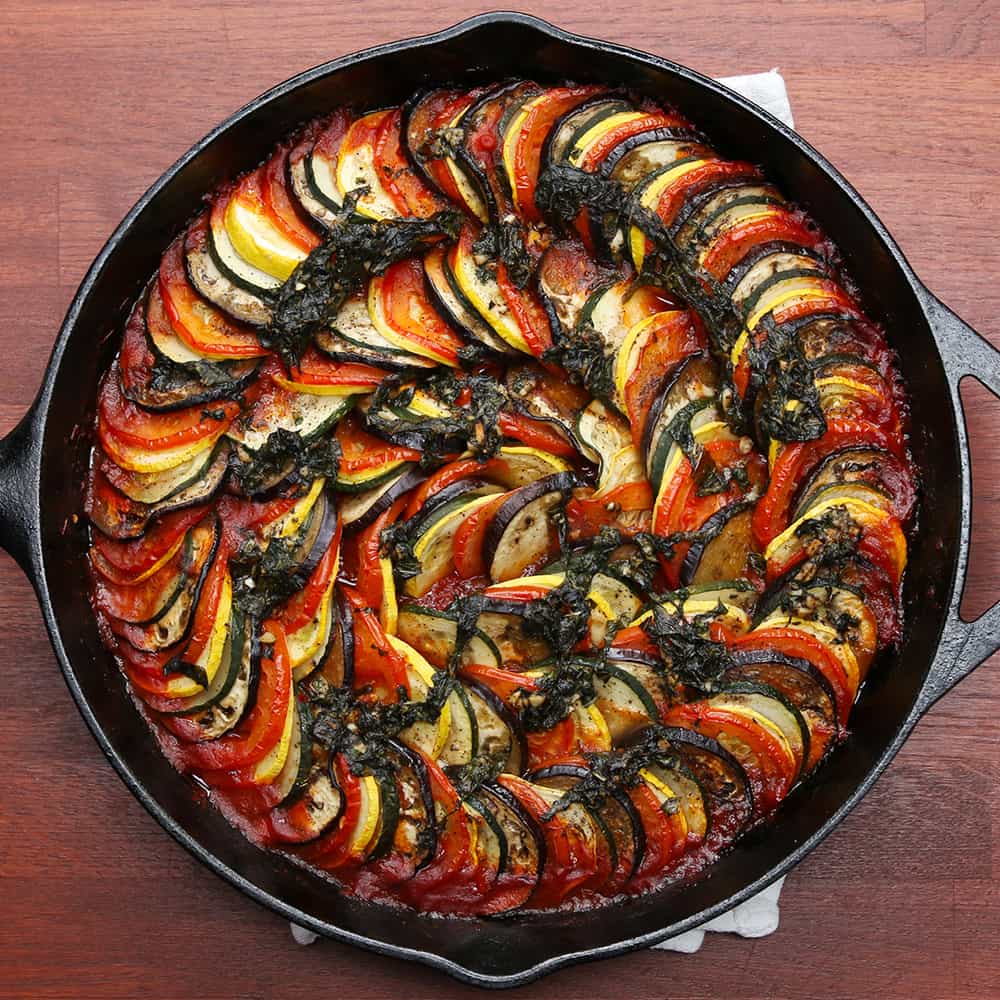 The next tasty food is from France. You need only 15 minutes to prepare and 20 minutes to cook it. You will definitely love it. It is also an excellent choice for vegetarians.
Ingredients:
2 zucchinis
2 eggplants
2 tomatoes
½ cup olive oil
1 cup tomato sauce
2 cloves of garlic (chopped)
Salt, black pepper, thyme, and rosemary (1 tsp per each)
Directions:
Slice eggplants, zucchinis, and tomatoes into rounds, arrange them in a row in a baking tray and set aside. Mix olive oil, tomato sauce, garlic, and spices in a bowl. Pour the mixture on the vegetables. Bake in the oven preheated to 180° for 20-25 minutes. Enjoy your Ratatouille!
---
3. Maultaschen (Germany)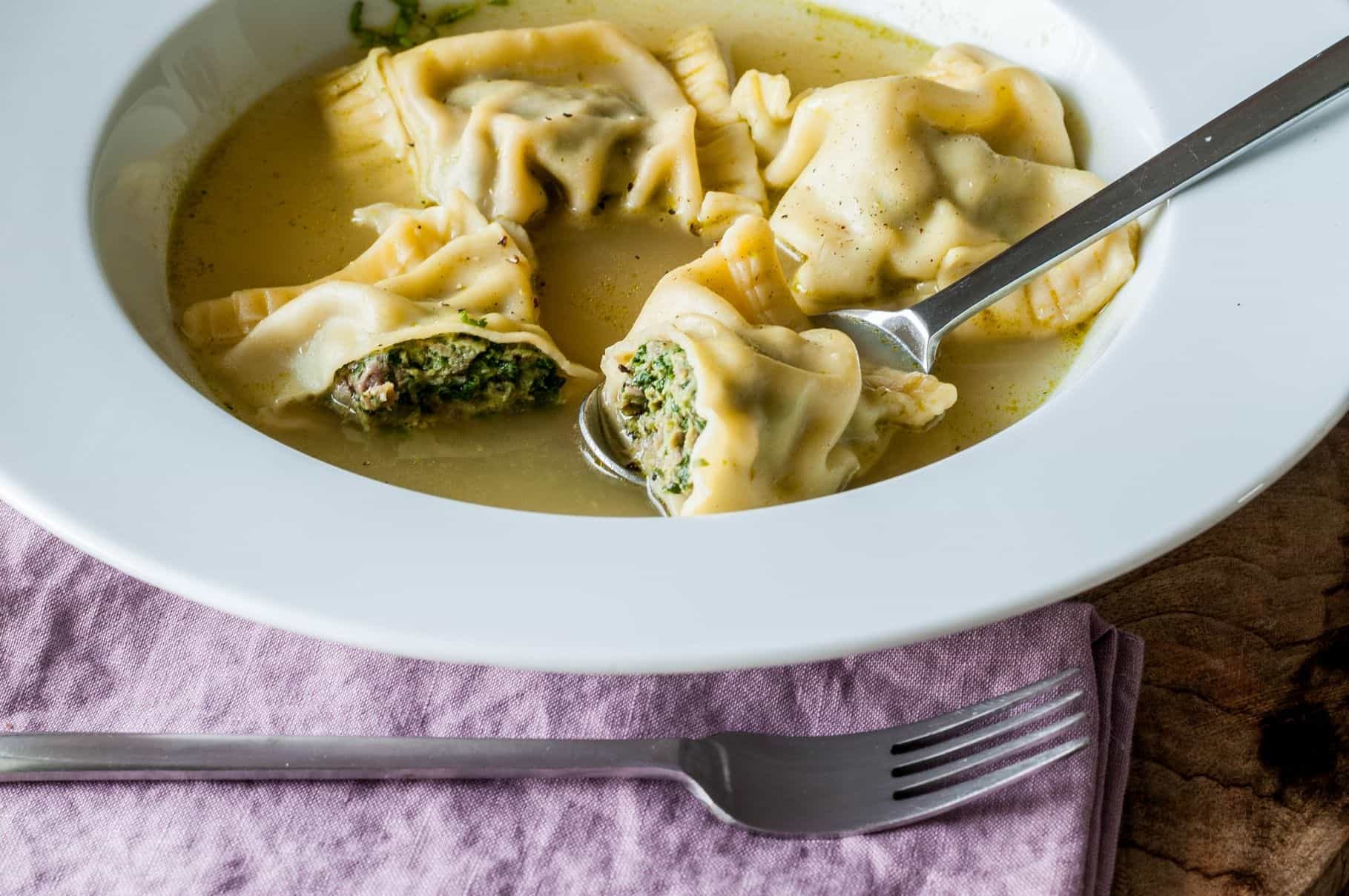 Maultaschen is one of the most delicious dishes in German cuisine. It takes approximately one and a half hour to serve it. It is worth to try!
Ingredients:
4 cups flour
2 eggs
½ cup of water
1 onion
3 tbsp olive oil
5 ounces spinach
A pinch of parsley
Salt, chilli pepper, and black pepper to taste
Bechamel sauce or beef stock (for serving)
Directions:
Add in flour, eggs, olive oil, water, and spices in a mixing bowl. Knead the dough well and leave it to rest for 30 minutes. Chop spinach, parsley, and onions. Put them a frying pan with olive oil and sauté until translucent. Spread the dough with a rolling pin. Cut into square pieces and add in the filling on each. Fold them and press firmly. Boil them for 10 minutes and serve with bechamel sauce or hot beef stock.
---
4. Chicken Burrito (Mexico)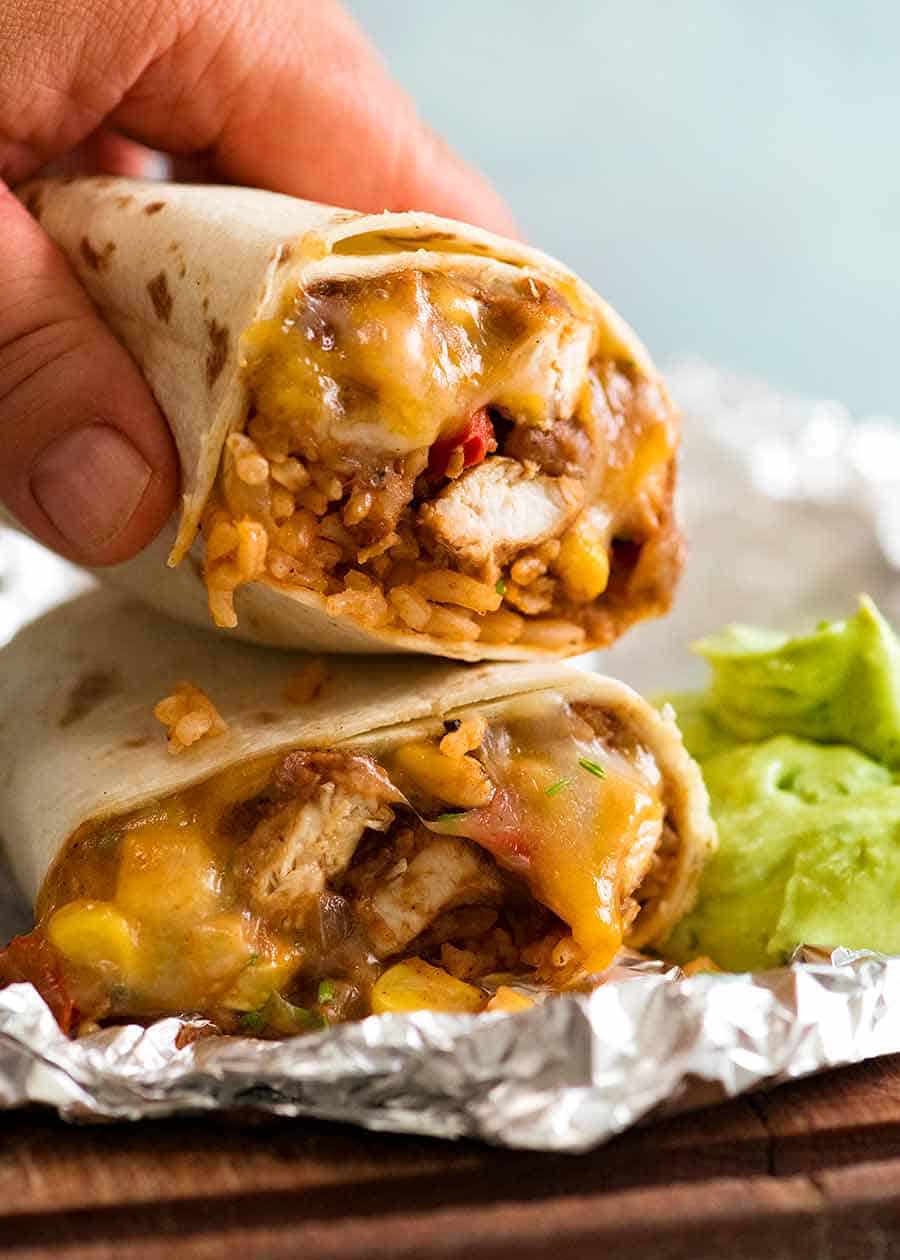 It is time to try the best Mexican food, Burrito! It will take less than an hour to prepare it. Let's start!
Ingredients:
4 boneless chicken thighs
2 sweet paprikas
2 green peppers
1 cup of rice, cooked
Olive oil
1 onion
4 tortillas
A tin of black Mexican beans
Cheddar cheese (optional)
Directions:
Dice chicken thighs, peppers, and onions to sauté with oil in a frying pan. Cook for approx. 20 minutes. Heat tortillas in toaster and place the chicken filling, rice, black beans, and cheddar cheese in each. Wrap up the burrito and toast for 2-3 minutes. That's it, enjoy your burritos!
---
5. Focaccia (Italy)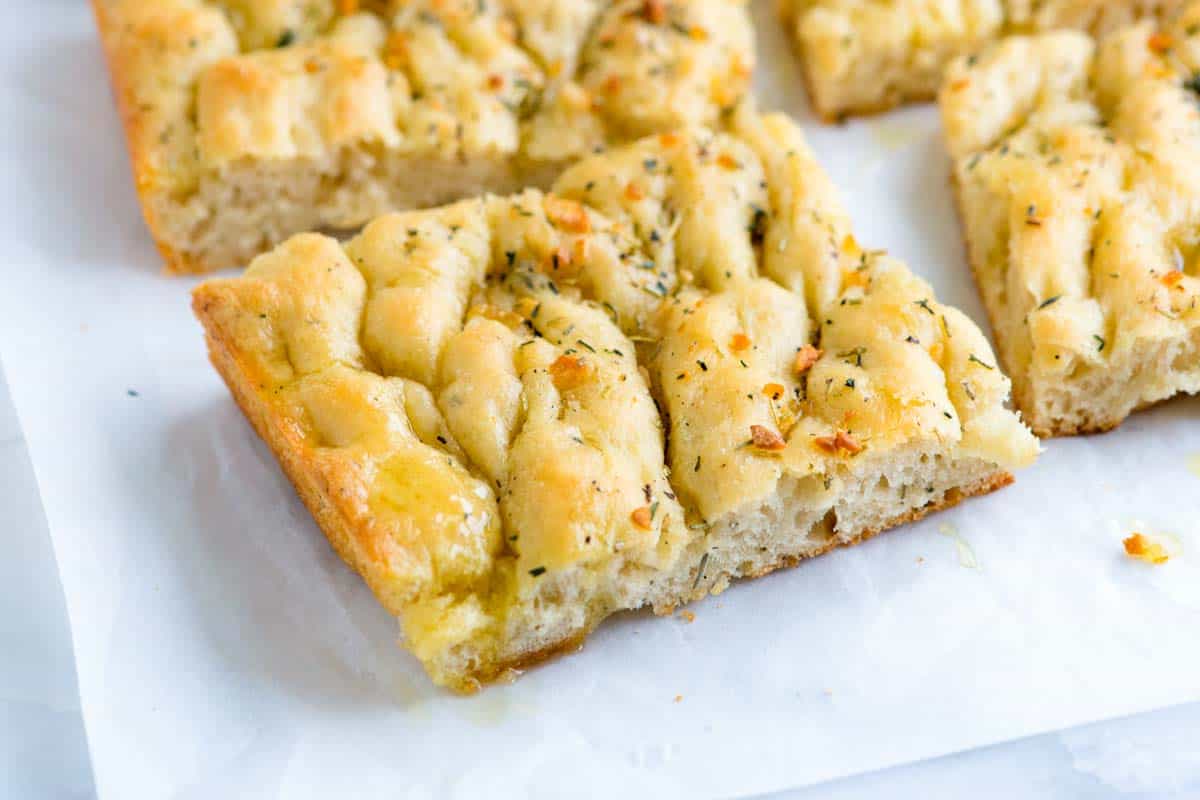 Italian cuisine is the best for appetizers. This stuffed bread is easy to prepare and excellent to taste. It will be ready to serve in 1 hour.
Ingredients:
3 cups flour
2 tbsp fresh yeast
1 and ½ cup lukewarm water
2 tbsp olive oil
1 tbsp honey
A few sprigs of thyme and rosemary
½ cup black olives (chopped)
½ cup sun-dried tomatoes (chopped)
Salt
Directions:
Stir fresh yeast with a little water in a mixing bowl. Add in flour, salt, water, honey, and olive oil. Start kneading and then add in spices, olives, and tomatoes. Knead for 10 minutes and spread it in a baking tray. Cover it with a towel and leave it for 20 minutes. Finally, bake it at 180° for 30 minutes.
Here is the list of Italian foods if you have a chance to visit this beautiful country.
---
6. Mediterranean Stuffed Peppers (Turkey)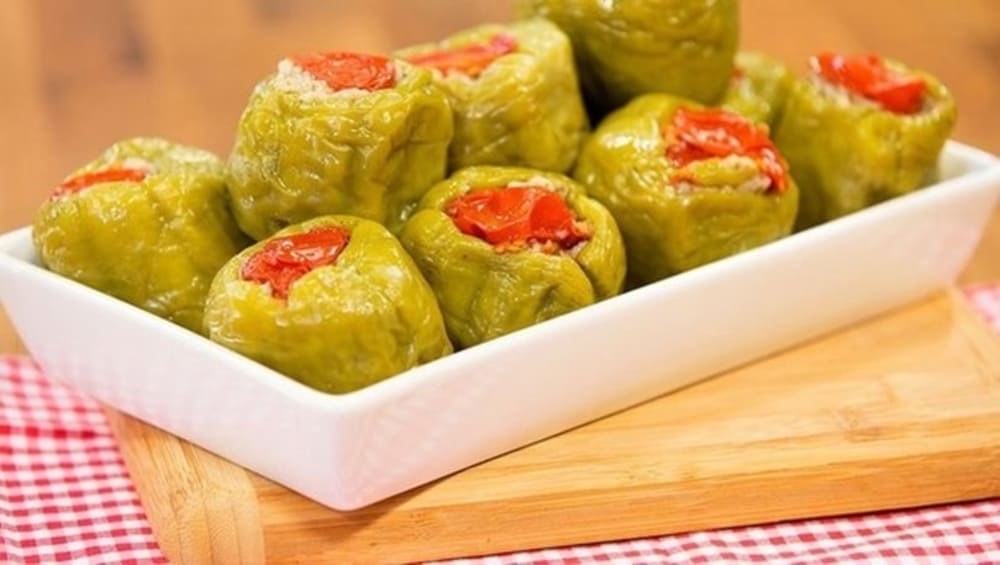 Besides kebabs, Turkey has lots of tasty vegetable dishes. Stuffed peppers are one of the most popular ones.
Ingredients:
9-10 sweet bell peppers (red, green, or yellow)
1 and ½ cup of rice
A pinch of parsley
2 onions (grated)
1 tomato
3 tbsp tomato sauce
½ cup olive oil
Salt, cumin, black pepper, sumac, and fresh mint to taste
Directions:
In a mixing bowl, stir all ingredients well except bell peppers and tomato. Remove the top and seeds of bell peppers. Stuff peppers with the mixture. Slice tomato in rounds and place them as lids on bell peppers. Add in 2 cups of water and cook for 40 minutes at low heat.
---
7. Chicken Noodle Soup (China)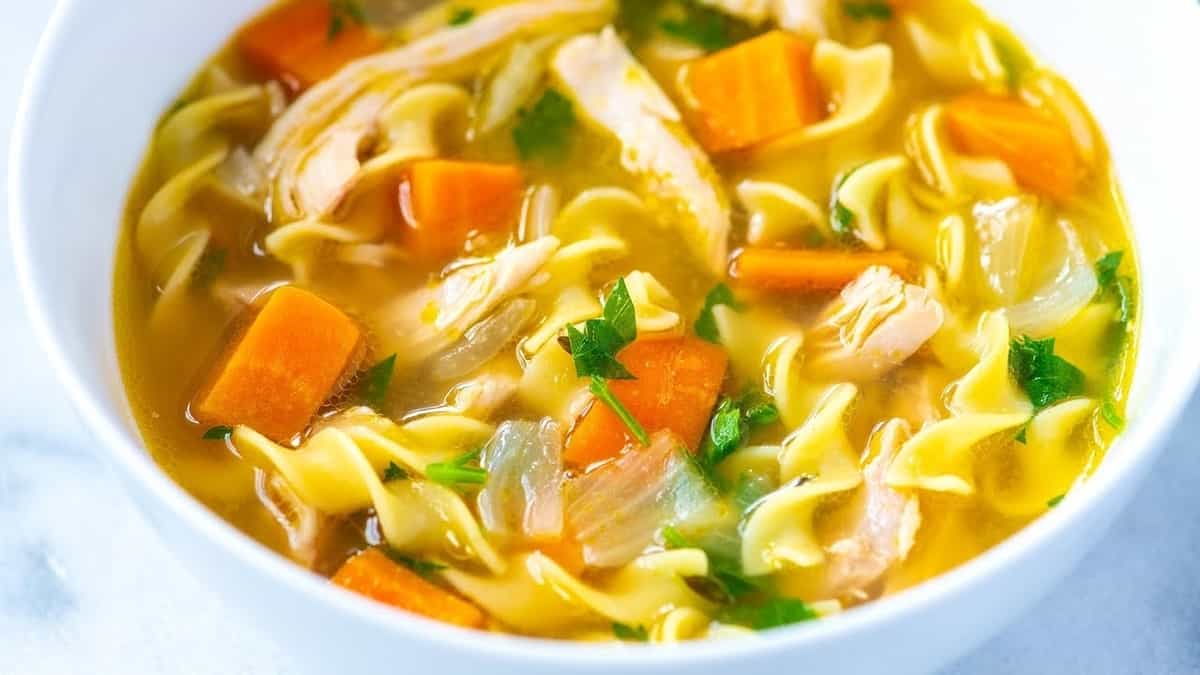 If we will talk about local foods, it is hard to skip this one. Here is a delicious soup for noodle lovers! It is easy to cook it in 30 minutes at home.
Ingredients:
½ lbs. chicken breast
½ cup noodles
2 cups of water
1 carrot
3 branches of spring onions
2 garlic cloves
A pinch of parsley
Salt and black pepper
2 tbsp soy sauce
Directions:
Boil chicken breast and carrots for 15 minutes. Add in spices, garlic, spring onions, and soy sauce and boil for 10 minutes. Add noodles and water in the pot. Boil until noodles are cooked. Sprinkle parsley on the top to serve.
---
8. Tattie Scones (Scotland)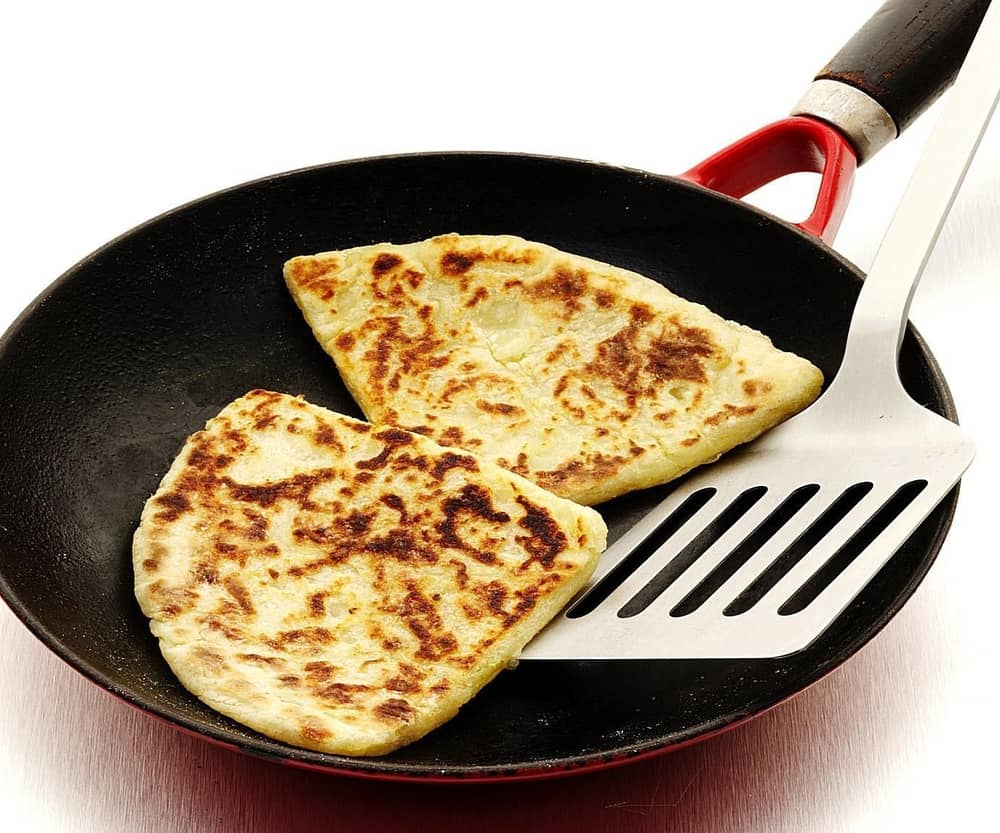 Tattie is a Scottish word referring to potato. Tattie Scones are the best to serve in a traditional Scottish breakfast.
Ingredients:
1 lb. potatoes (boiled and mashed)
1 oz butter
1 egg
4 oz flour
1 tbsp baking powder
Salt
Directions:
Mix all ingredients in a bowl and knead until it becomes a smooth and sticky dough. Spread dough on a chopping board and cut into 4 quarters. You can bake tattie scones for 15 minutes in the oven or cook in a frying pan. If you decide to use a pan, cook each side for 5 minutes.
---
9. Coxinha-Chicken Croquettes (Brazil)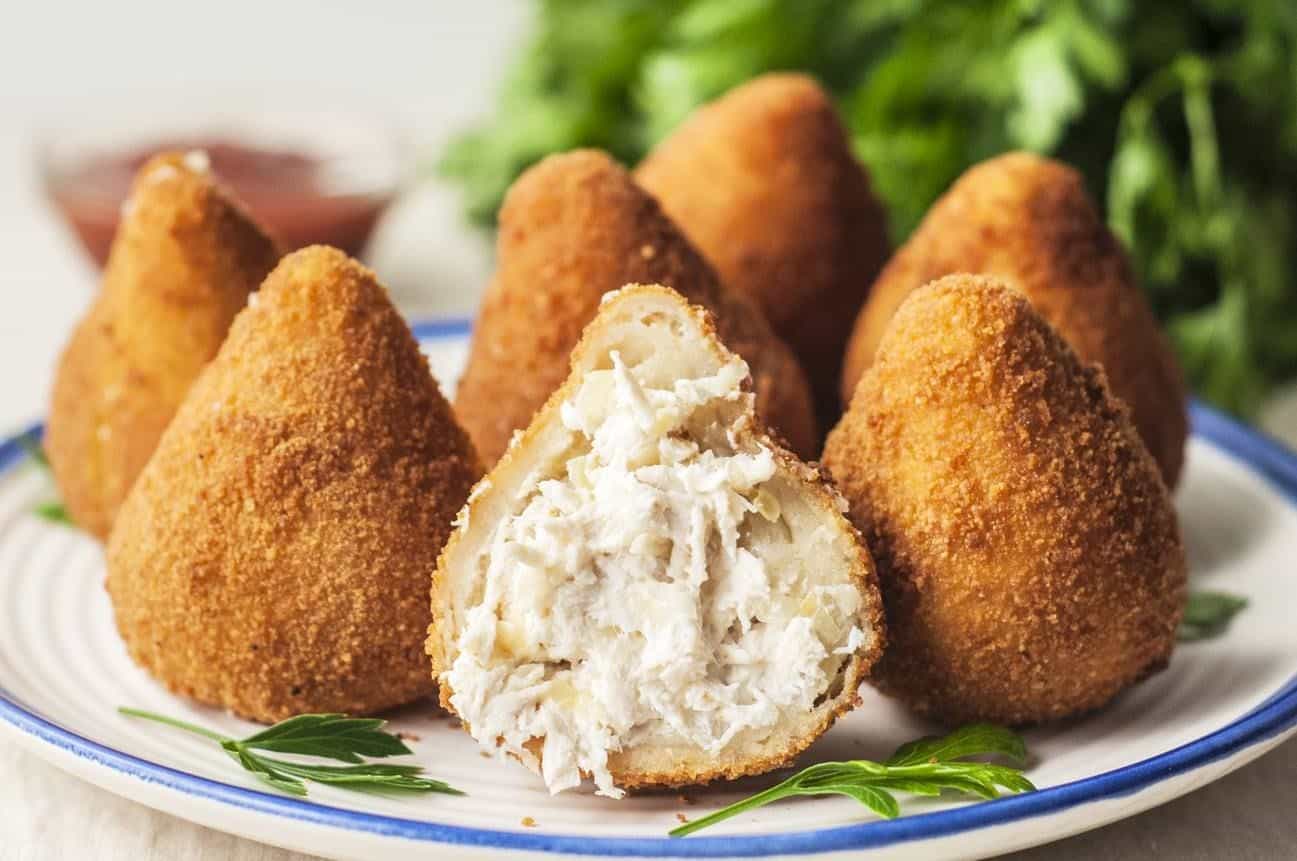 Coxinha dates back to the 19th century. It is a popular appetizer you can taste in any restaurant in Brazil.
Ingredients:
2 cups flour
2 cups of water
2 tbsp butter
2 tsp salt
¼ lbs. chicken breast (boiled)
1 tbsp tomato sauce
2 onions
Salt, black pepper, and chilli pepper to taste
1 egg white, breadcrumbs, and oil to fry
Directions:
Boil water and butter and take the pot out of the oven. Add in flour and salt. Knead well. To prepare the filling, sauté butter, chopped onions, boiled chicken breast, tomato sauce, and spices. Take small pieces of dough and give them a cup shape. Spoon filling in the centre and wrap them into a pear shape. Cover with first egg white and then breadcrumbs. Fry until golden brown.
---
Urbansurf is a mobile social network bringing people sharing the same interests, hobbies, passion together in various activities and makes you social. You can download the application on Apple Store or Google Play.

[:]