[:en]What to eat in Spain? It is not an easy question, as this country really knows how to enjoy food! Spain has a great historical culture, numerous magnificent architectural constructions and, of course, foods!
Also, see:
Your trip would be deficient without checking out traditional, delicious Spanish food. So, let's find out what to can eat in Spain!
---
Paella
Do you like rice? So you should try one of the most traditional dishes in Spain, paella! It has many varieties. Thus, it might be different for you. But if you want to try something new, you should try Arroz Negro, the particular type of paella with squid ink.
---
Jamon Iberica
If you go to a local shop or market in Spain, it is impossible to miss that raw meat hanged from the ceiling. Spain is the world's number one producer of dry-cured ham Jamon Iberico or Iberian ham that is made from black Iberian pigs. I should admit that it has a strange smell that might make you uncomfortable. However, it has a great taste if you cook it with old Spain techniques.
---
Gazpacho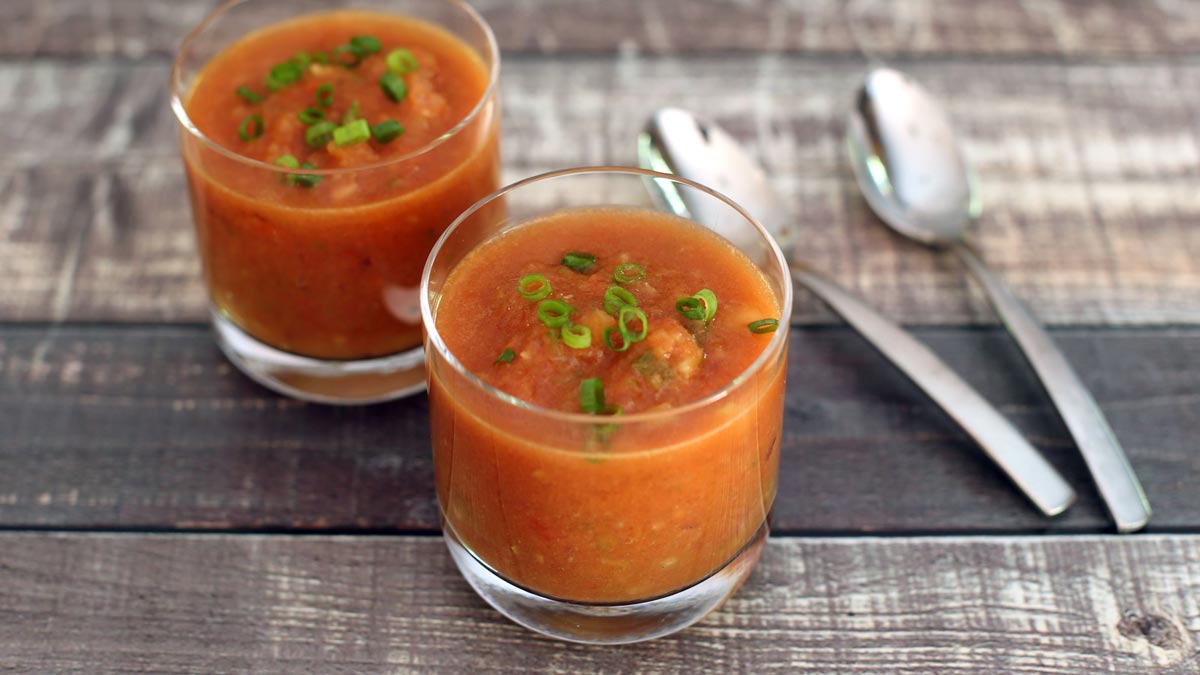 At first sight, gazpacho is just a bowl of cold tomato soup. But on a hot summer day, it will give you a surprisingly fresh taste, and it becomes your favourite! A proper gazpacho is generally made from only homemade dried tomatoes, cucumber, red bell peppers, garlic, bread and olive oil. All you have to do to enjoy a tasty gazpacho is to blend them all!
---
Tortilla Espanola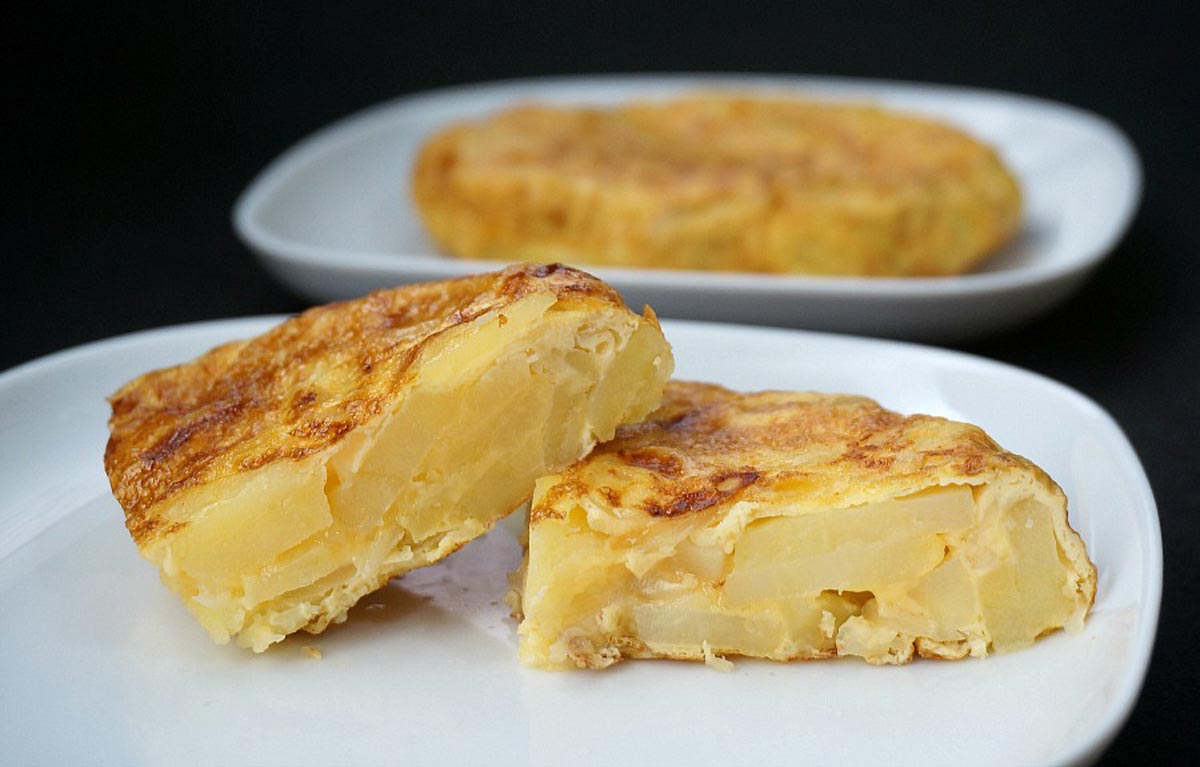 This is the Spanish version of omelettes that are made of eggs, potatoes, and onions. After slow frying the potatoes and onions in olive oil, you beat the eggs to make a delicious dish. Like any omelette, you can add ingredients to your taste.
---
Patatas Bravas
These vary classical seemed potatoes are also known as "brave potatoes." It is the most typical tapas found in almost all over Spain. These are small, fried chunks of potatoes with various topping on it.
---
Pisto
Pisto is mostly served as a great starter or side dish. It's the Spanish version of ratatouille, and you can find it in most places. You'll also commonly find it served with fried eggs or chorizo.
---
Sangria
Well, a Spain trip without a couple of glass of sangria can be considered as complete. People believe that the history of sangria goes back 2.000 years when water was not always safe to drink. So, people usually added the wine to water within the hope of alcohol might kill the bacteria in the water. Fast forward to the current day, and you'll still find the red wine, orange juice, brandy, and sliced fruit mix being served in Spain.
---
Chorizo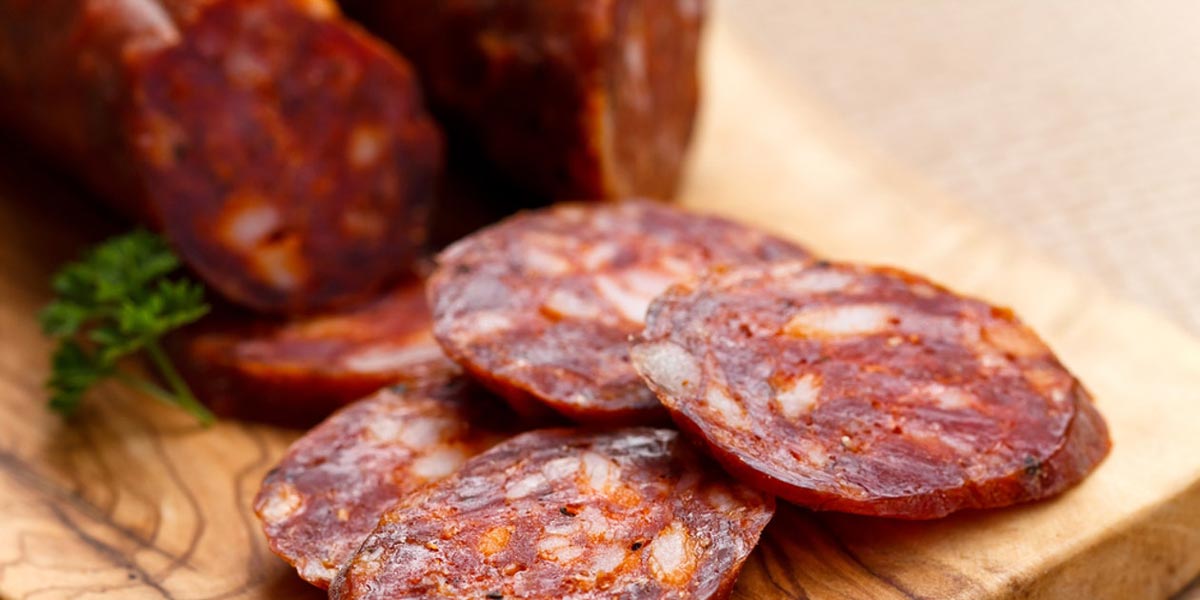 Chorizo is a pork sausage and one of the most famous Spanish meat. The tricky feature that makes chorizo delicious is smoked paprika with garlic, White wine, and herbs. They give the meat a mystic taste. After the pork is mixed with the ingredients, the sausage is curing for several weeks. Let me give you a secret, there's no other sausage quite like this one, and it's definitely worth the wait!
---
Churros Con Chocolate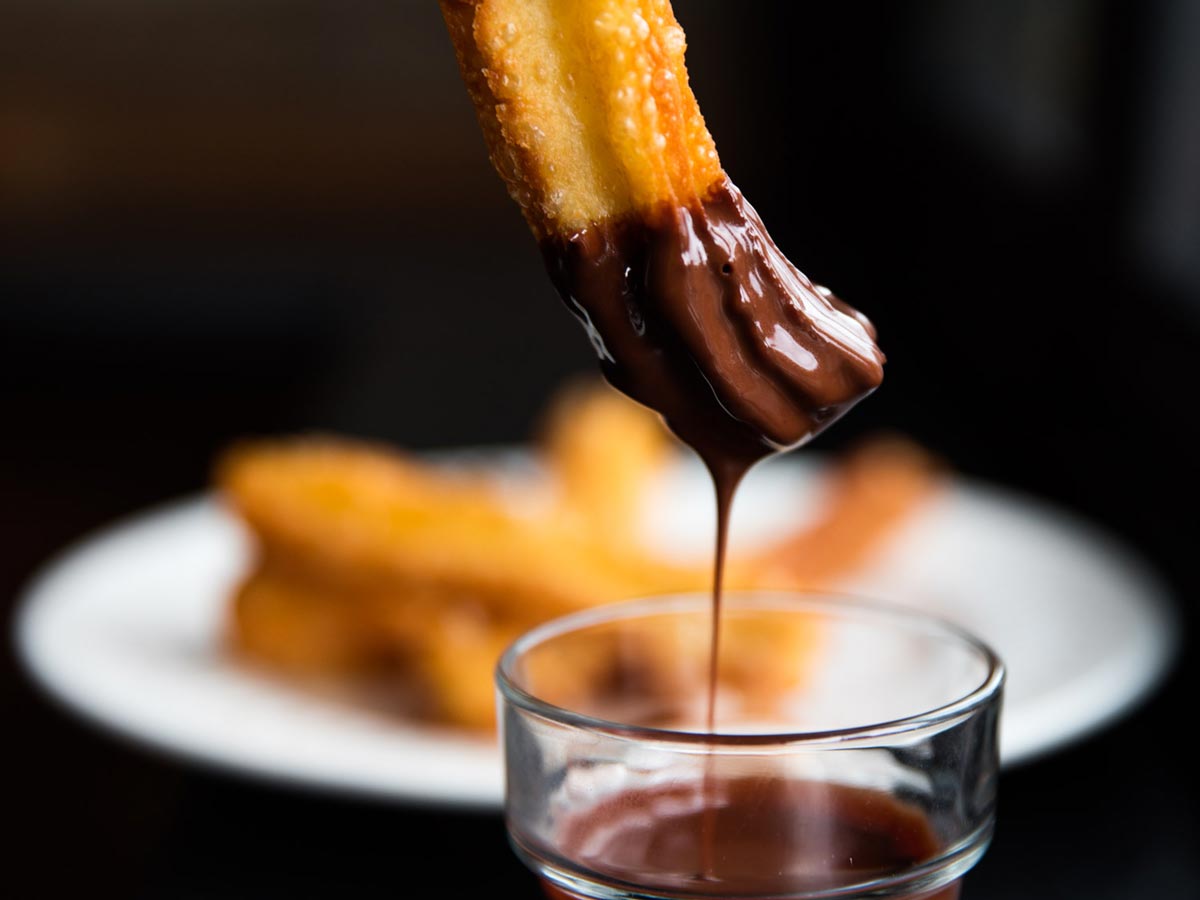 Are you one of these street food lovers? So you will definitely fall in love with this beauty! These fried, sugary sticks with a cup of Spanish hot chocolate are the most famous Spanish Street food. You can find these almost in every corner, especially in Madrid, with a fair price.
---
Suckling Pig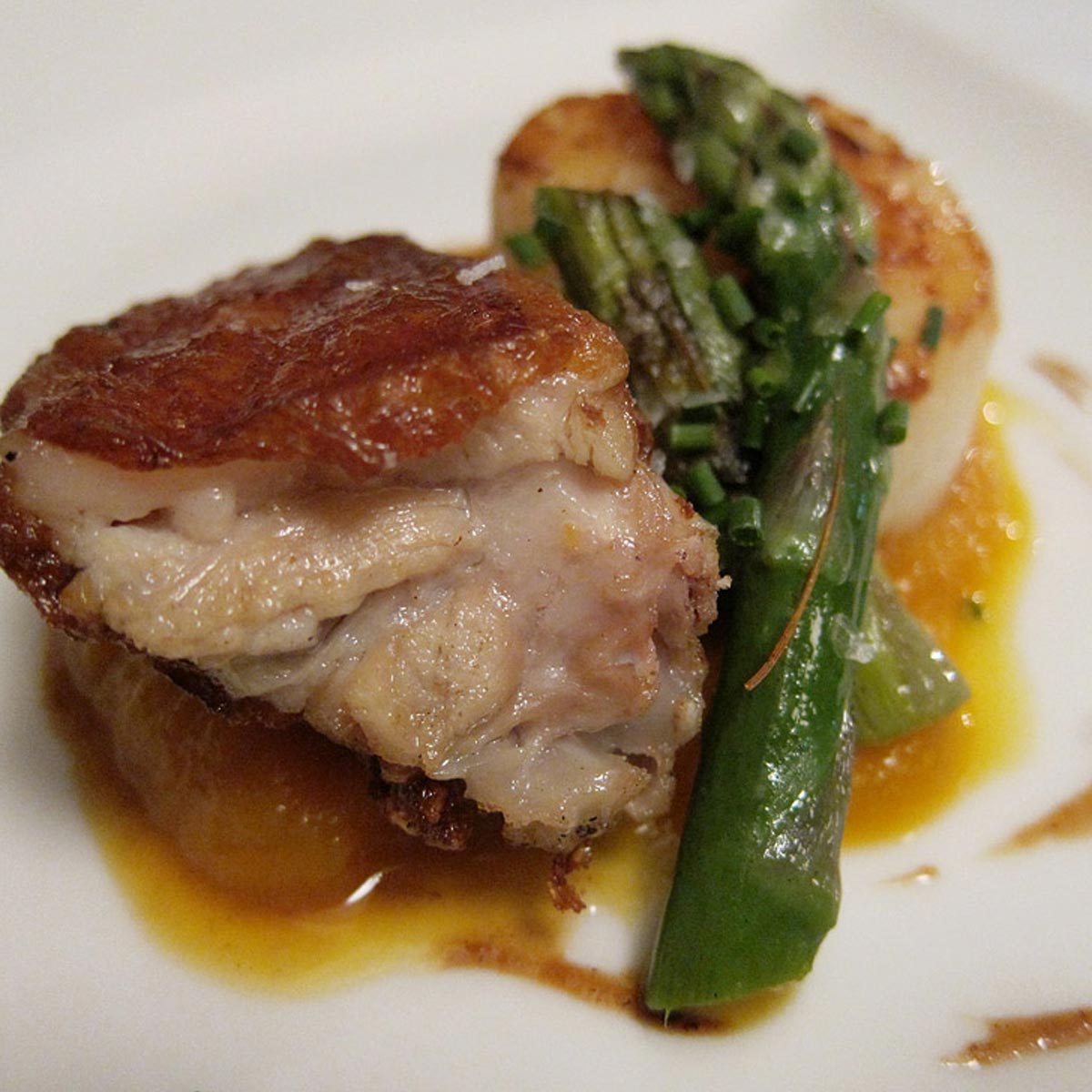 As you can see, pork is a very popular type of meat in Spain. Suckling pig is generally not a restaurant meal, but in almost each home barbecue party, families make suckling pig. If you have Spanish relatives on your trip, you should try this pork in a sunny, joyful, Sunday afternoon.
---
Fabada Austriana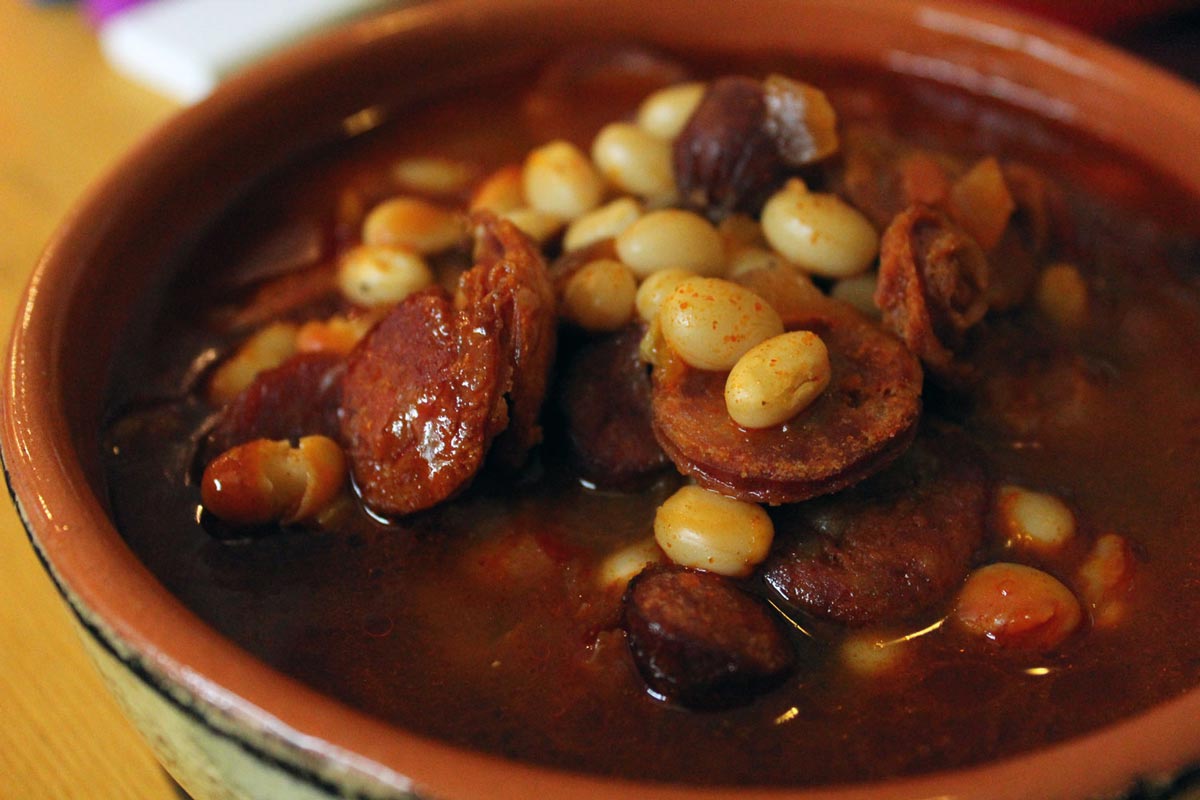 If you have quick research upon Spain, you can see how vital the lunch is for their culture. They eat the heaviest dishes mostly for lunch rather than dinner. And Fabada Austriana is one of the heaviest, sumptuous meals in Spain. This heavy dish of white beans, pork, chorizo and saffron could be perfect for cold winter months!
---
Pimientos de Padron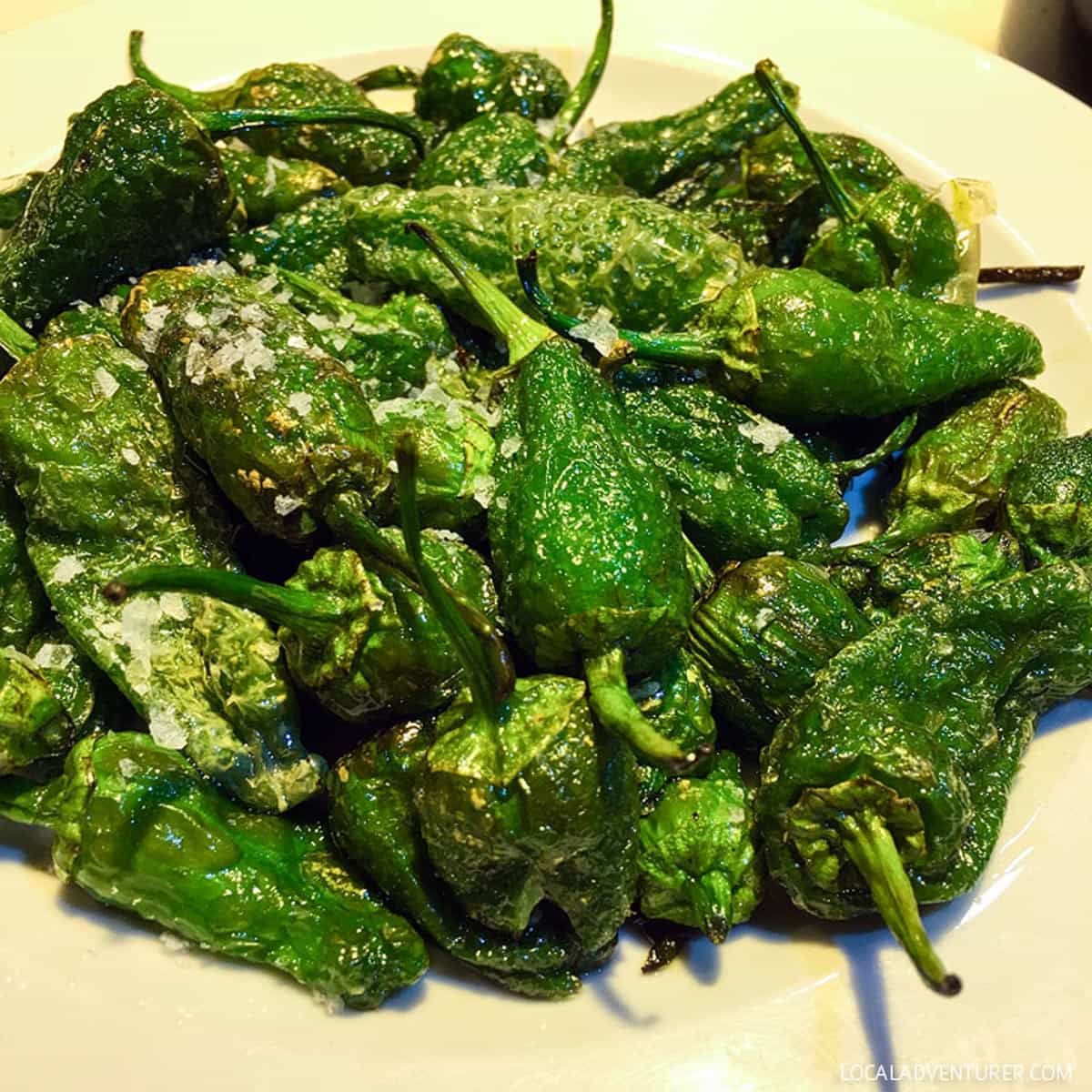 Pimientos de Padron are small, green peppers. They come from the municipality of Padron in Galicia. At tapas bars, they might serve with fried eggs and potatoes or as an accompaniment to other meals. But pimientos also might be an excellent chilling food by on their own with freshening drinks.
---
Manchego Cheese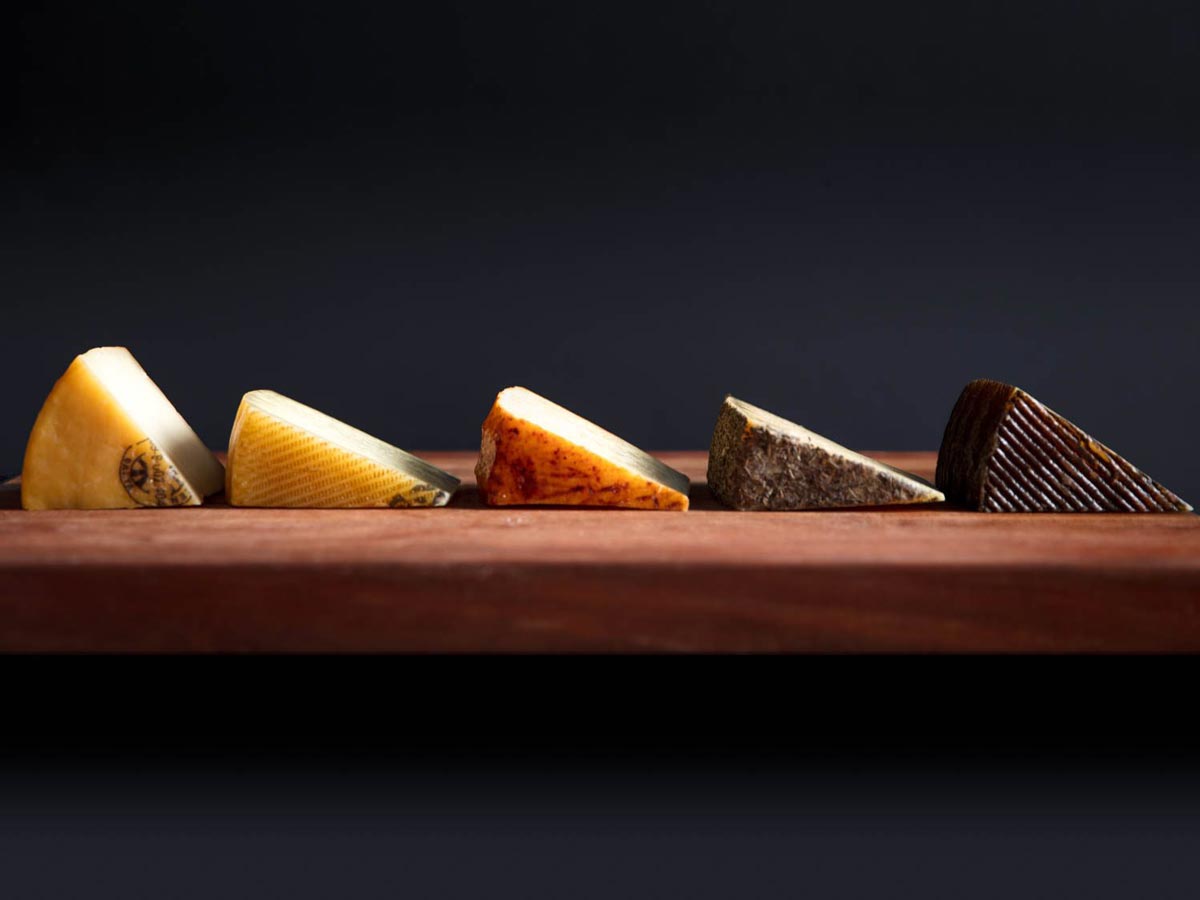 Do you like cheese? If your answer is "Yes!" manchego will be perfect for your trip. It is a very popular cheese from Spain, made from sheep's milk. The most significant speciality of manchego is that it is aged between 60 days to 2 years. That is why it has a kind of smoky but soft, slightly salty taste.
---
Empanada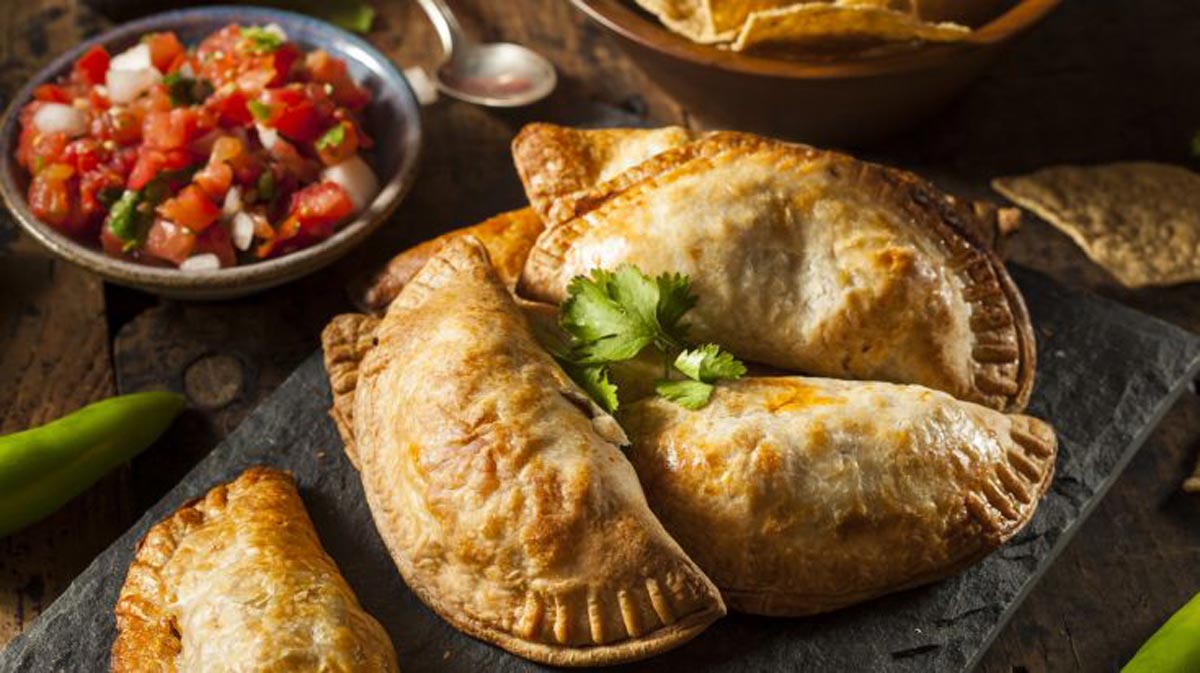 Empanar means "to wrap in bread" in Spanish, for real. So if you order an empanada, you probably already know what to expect from your meal. Since it is a stuffed bread, it has plenty of variety upon indigents. However, the bread is mostly made with slow-cooked onion sauce that gives a flavorful taste to it.
---
Urbansurf is a mobile social network bringing people sharing the same interests, hobbies, passion together in various activities and makes you social. You can download the application on Apple Store or Google Play.

[:]