[:en]What to eat in Australia? It's hard to choose! When you are in Australia, you will feel the wind gently touching your face. You will enjoy cosy beaches with wholehearted people. Australia offers you not only a pleasant environment for a calm mind but also genuinely good food.
Also, see:
What to eat in Australia?
Australia, with a unique mix of many nationalities, has many Aussie dishes that you should try. Yet, you may have no idea what to eat first when you go to Australia. No worries, we are here to guide you in this heavenly food place!
If you are still thinking about what to eat in Australia, see the list below!
---
Classic Aussie Chicken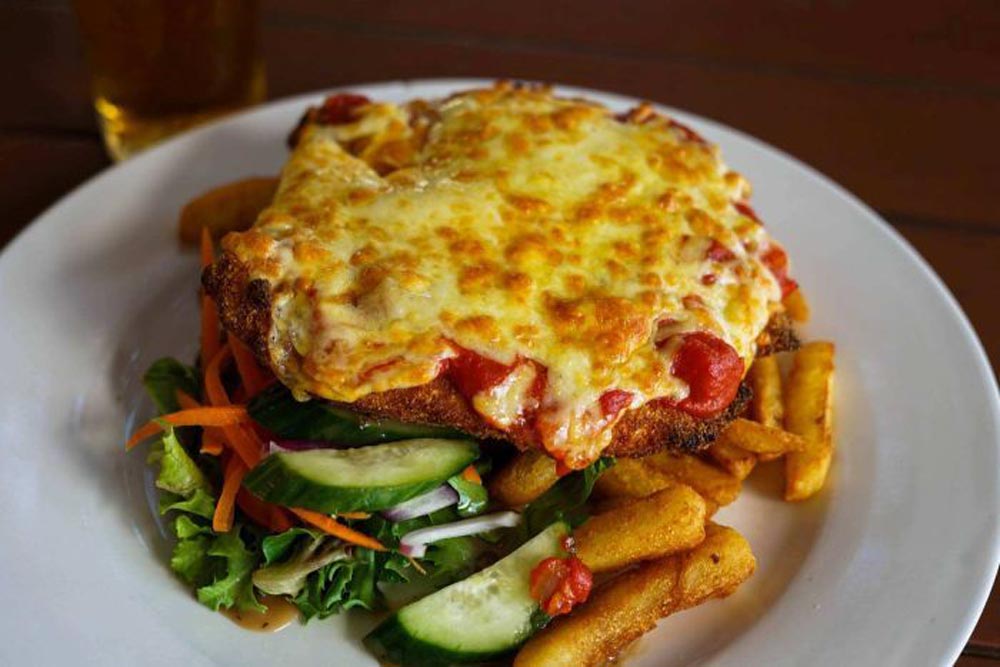 Classic Aussie Chicken is one of the best meal options in Australia. It was originally eggplant based, and this style is still available if you are a vegetarian. Now it is cooked with American-Italian style with chicken schnitzel. It has a schnitzel topped with tomato sauce, melted cheese, and sometimes prosciutto ham. Classic Aussie Chicken is a part of pub culture in Australia. So, if you want to grab a couple of drinks, a good Aussie chicken will be a good company!
---
Barbecue Snags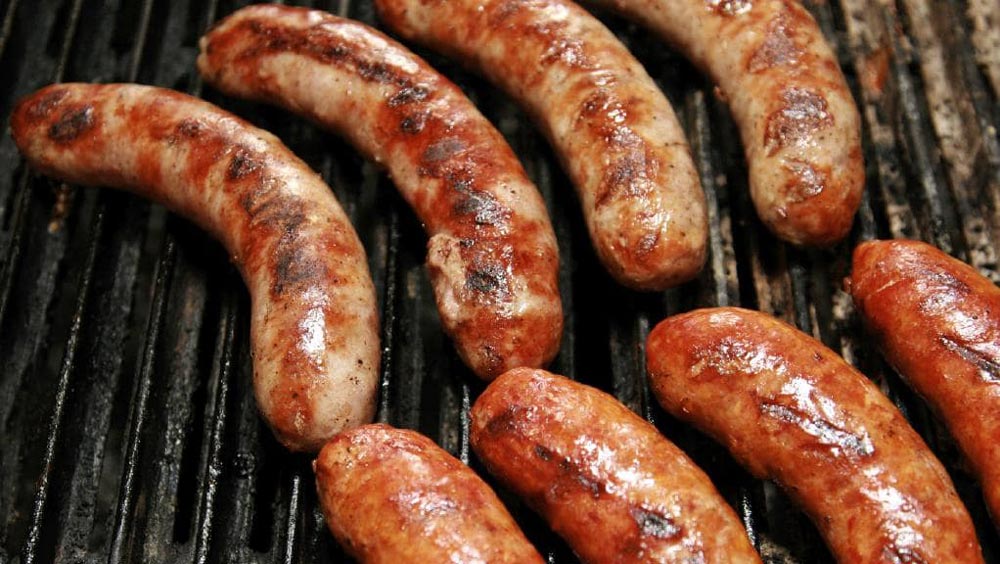 Australians love to grill! They enjoy barbecue parties more than anything, and Barbecue Snags has definitely a role in these typical parties! Barbecue Snags are mildly flavoured and made with pork, beef, garlic and onions. They are served with mashed potatoes, grilled onions, tomato sauce, salads, chutneys and loaves of artisanal bread. If you want to eat a more modern version of Barbecue Snags, you can find them in the fillings of lamb and rosemary or chicken and cheese.
---
Meat Pie
You may think that pies have no particular version. A pie is just a pie. Yet, the traditional Aussie pie should be hand-sized, filled with mincemeat and gravy, topped with tomato sauce. You can also have your Meat Pie with mashed potato and mushy pea. Meat Pie in Australia is generally a takeaway snack. So, if you are in a rush but still want to eat Australian food, Meat Pie is the best option!
---
Barramundi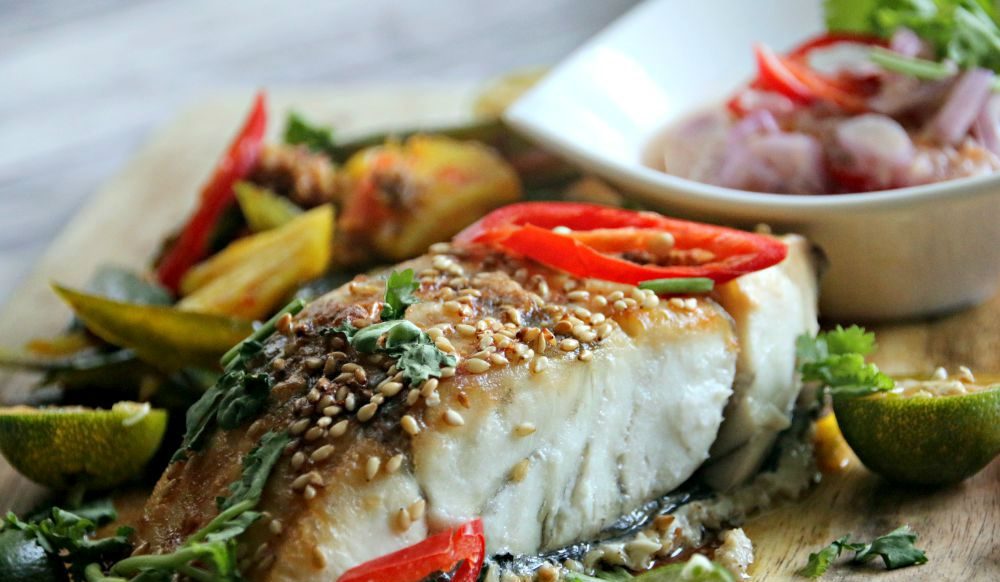 This Australian fish will get ahead of fish and chips. Barramundi means large-scaled river fish in the Aboriginal language in the Rockhampton area. You can have your Barramundi grilled, fried or seared. It is a healthy option compared to battered fish. You will be happy to consume this Aussie traditional fish dish!
---
Avo Smash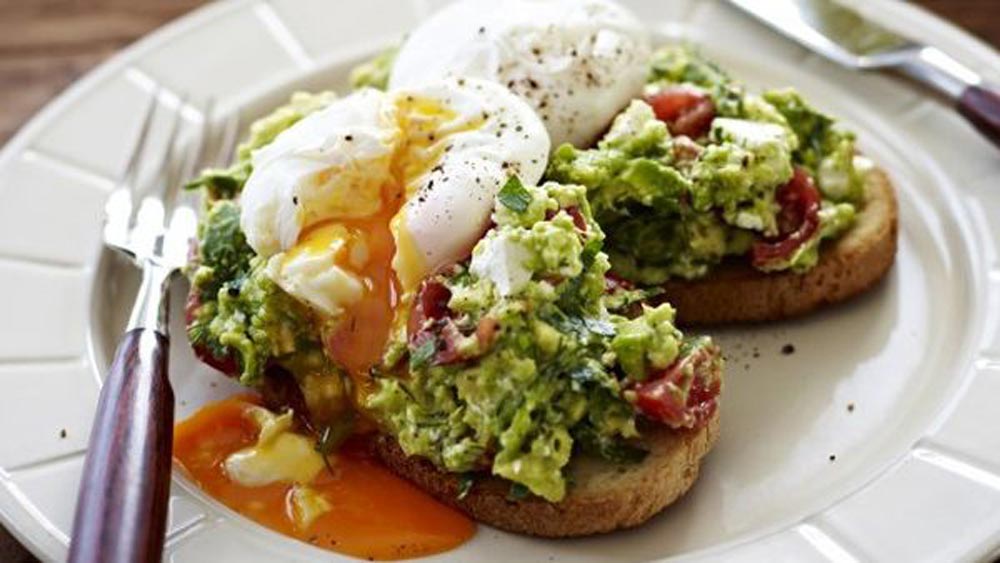 Even though you can find Avo Smash everywhere in the world, in Australia you will have a better taste of avocado! The good thing is Australia has plenty of good cafes, and almost all of them have Avo Smash on their menu. You can have your Avo Smash with feta, poached eggs, and toasted bread and enjoy beautiful Aussie style cafes!
---
Vegemite on Toast
Vegemite is made from the by-product of beer manufacture, by adding many vegetables and various spices. It is a very dark reddish-brown in colour and rich in vitamin-B. Having your vegemite on your toast does not make up a complicated dish, but it is surely a delicious Australian style breakfast, lunch or snack option.
---
Pumpkin Soup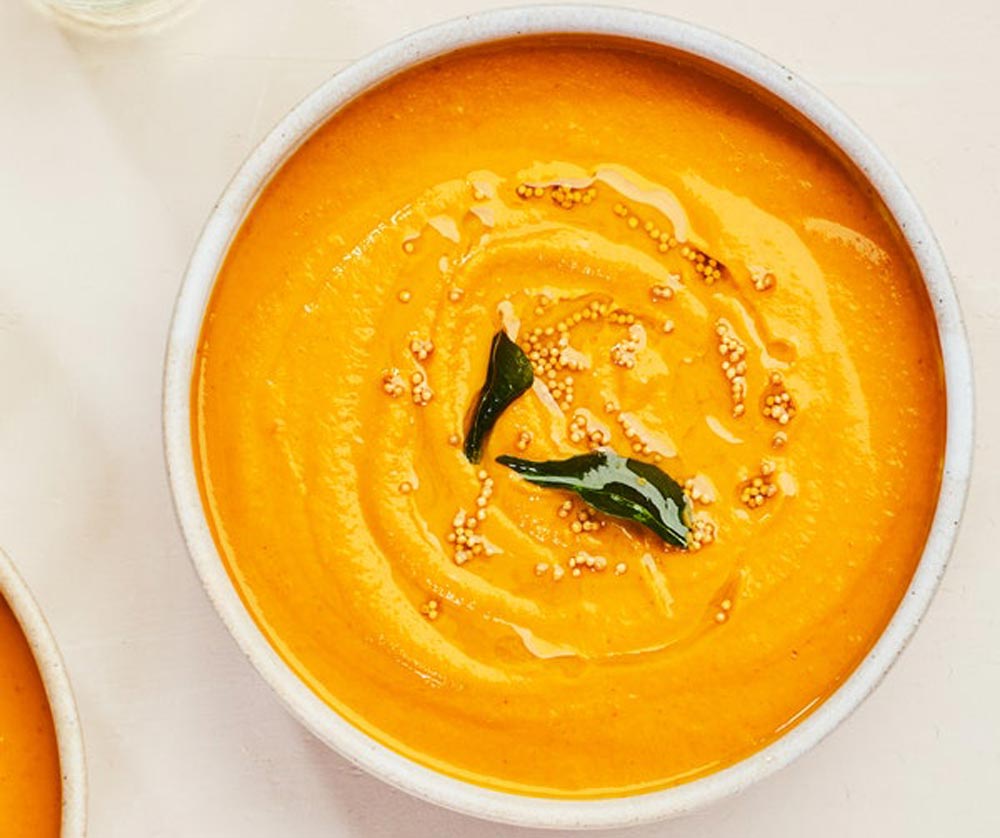 Australian cuisine is not all about grilled meat and fish. There are many healthy and vegetarian options, too. Pumpkin Soup is surely one of the most delicious ones of these healthy and veggie options. This delicious soup is best served in cold days. If you have your soup nearby a fire, you will get a piece of mind.
---
Pavlova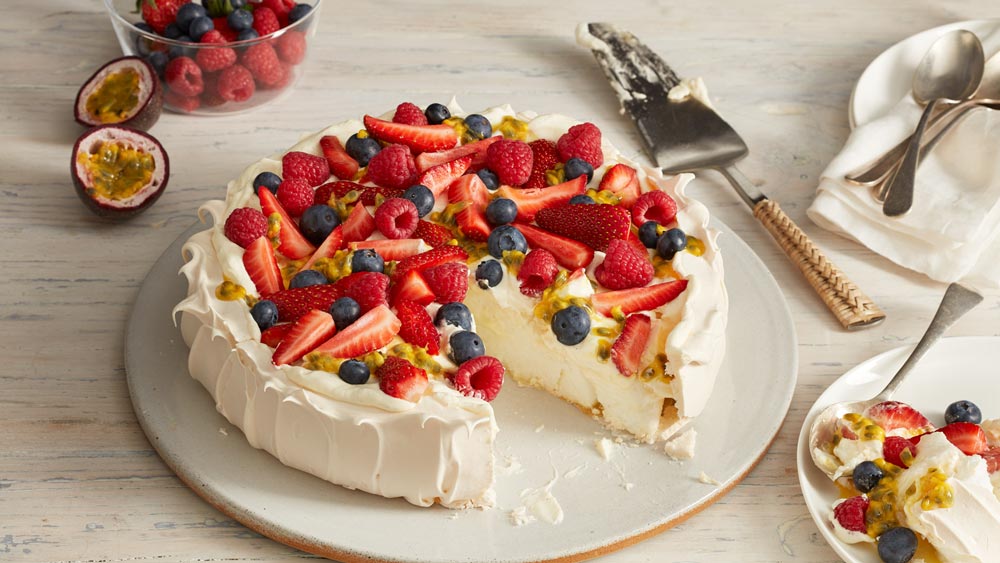 Although it is still discussed whether Pavlova belongs to New Zealand or Australia, this creamy dessert will be so delicious after your dinner. Pavlova has crispy meringue crust, light fruits, and whipped cream topping. Combination, all of this crispiness and smoothness, will make you enjoy all of your desserts!
---
Lamingtons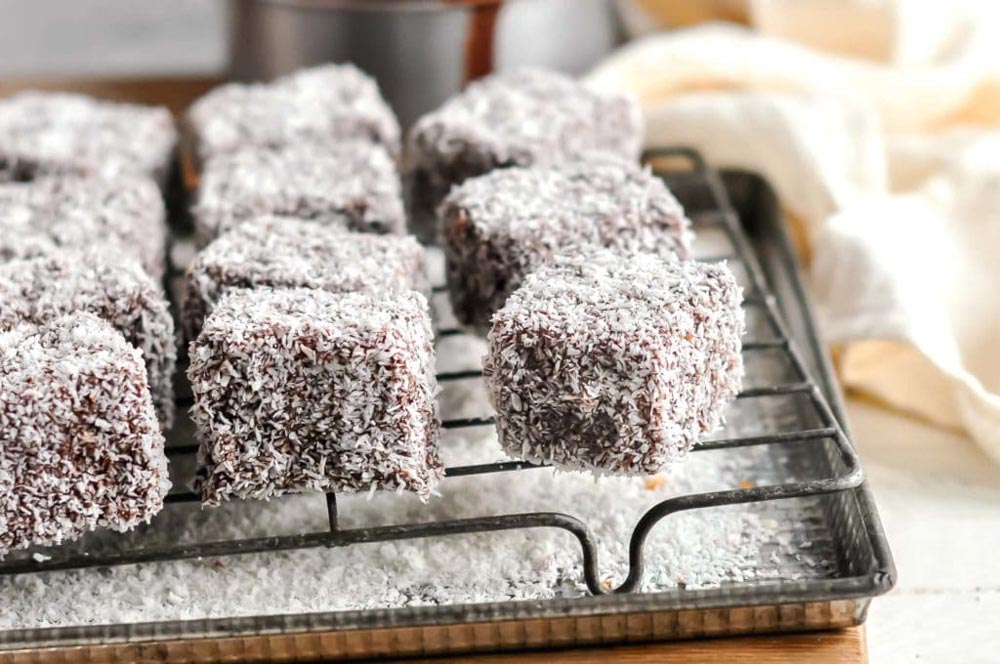 Lamingtons is widely known as the "National Cake of Australia". The desert named after Lord Lamington who is a former governor of Queensland. Lamingtons is a sponge cake covered with melted chocolate and coconut. It has a soothing taste that will be a good combination with your coffee!
---
Anzac Biscuits
So, what to eat in Australia next? Anzac Biscuits! Anzac refers to the soldiers of New Zealand and Australia who fought together in WWI. On Anzac Day, celebrations for the soldier who fought for their country takes place. Anzac cookies were made during the war because they were staying fresh throughout the journey of the soldiers. Anzac Biscuits are made of coconut, golden syrup, and oats. They are so yummy that you may not stop eating them!
---
Vanilla Slice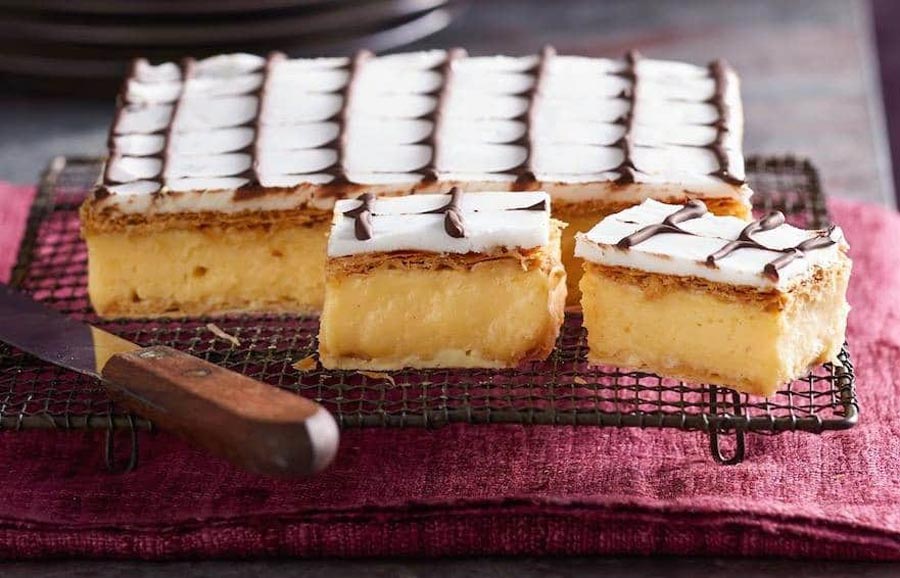 If you do not like sponge cakes or creamy cakes are not your thing, you should try Vanilla Slice! Vanilla Slice is composed of two slices of pastry and yellow custard block between them. On top of those, there is icing. The good thing about Vanilla Slice, rather than its taste, you can find them in supermarkets or most of the bakeries.
---
Tim Tam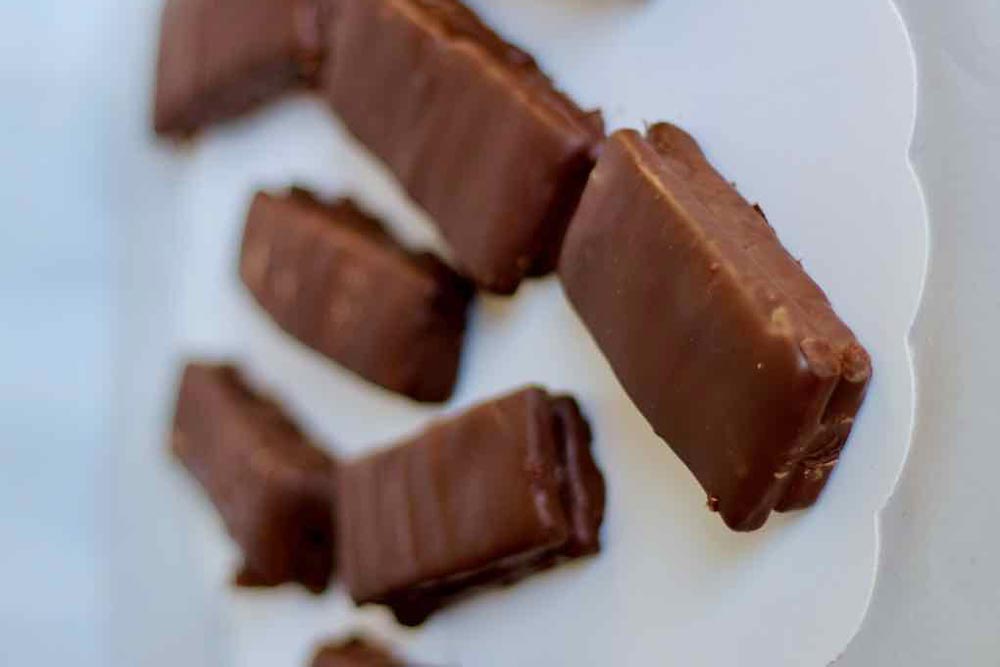 Tim Tam is the Australians' favourite cookie, which has two crunchy biscuits and smooth cream. Those ingredients are covered with chocolate: a perfect mixture. Tim Tams have many different versions, and there is no doubt you will find your type of Tim Tam in Australia!
---
Golden Gaytime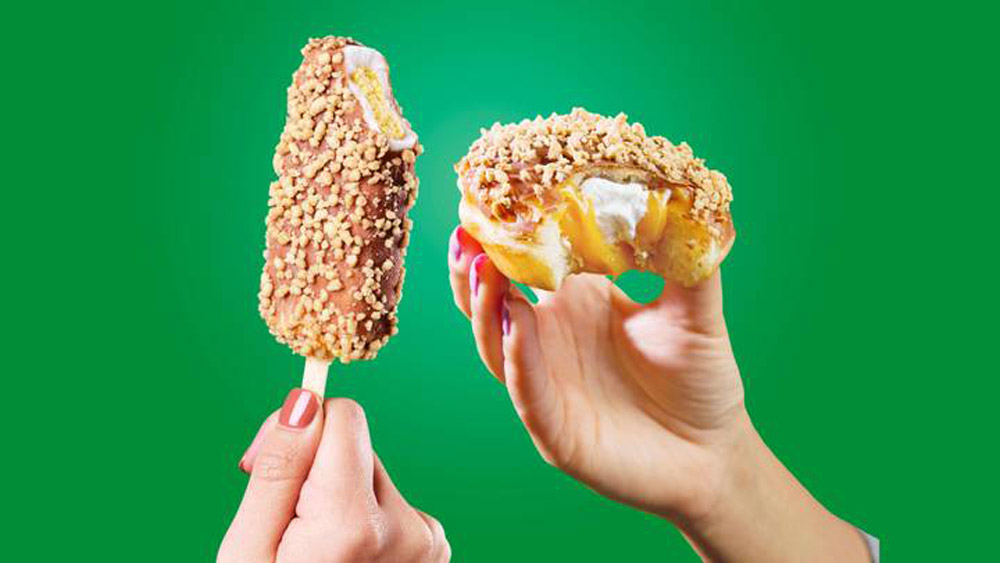 Golden Gaytime is toffee that is vanilla ice cream dipped, and it is covered by pieces of biscuits. There are also more flavours available such as Unicorn and Pina Colada. Golden Gaytime is the favourite ice cream of Australians. Soon it will be yours, too!
---
Witchetty Grub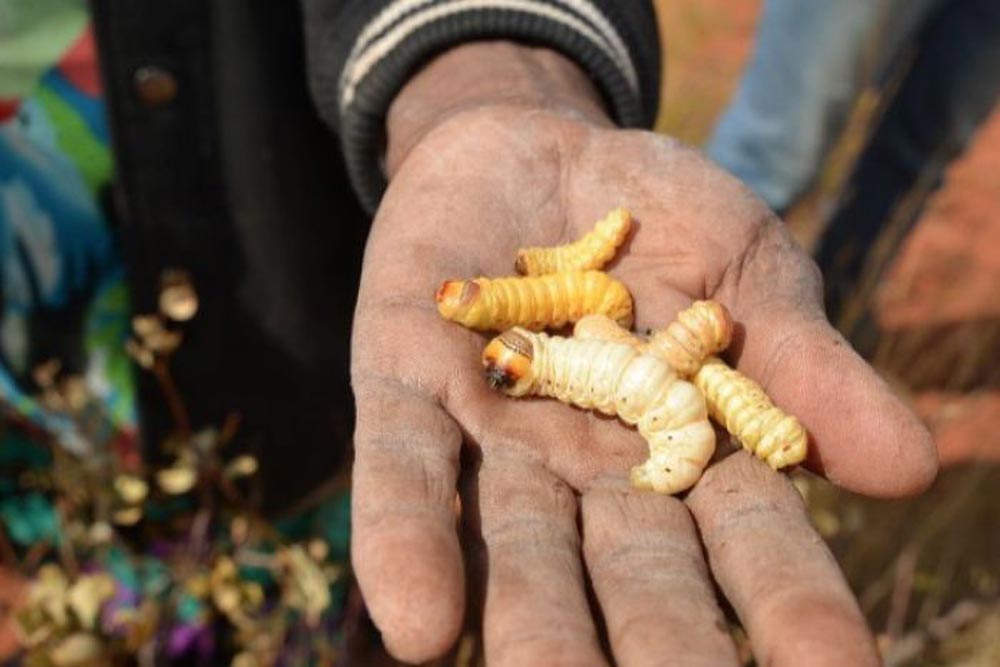 If you want to try different tastes of the places you visit, Witchetty Grub is the most suitable option for this purpose! Witchetty Grub tastes like chicken and contains the amount of protein that a whole steak has. Eating Wichetty Grub, you will get proteins and a different taste of Australian cuisine at the same time!
---
Grilled Kangaroo
In Australia, kangaroos are famous for their meat because kangaroo meat is lean and tasty. The taste of kangaroo meat is close to beef. Served with salad, grilled kangaroo might be the best and most delicious version of this very Australian meat type to try.
---
Urbansurf is a mobile social network bringing people sharing the same interests, hobbies, passion together in various activities and makes you social. You can download the application on Apple Store or Google Play.

[:]