[:en]Corona has changed our lives dramatically. Now, we all started to think about the next step: what to do after the corona crisis.
Camping has always been a great idea to relax people's minds and help them connect with nature. You can experience the most memorable vacations to spend your holiday by experiencing magical natural beauties. Before planning an unforgettable camping trip, first, you need to find the perfect camping area with fresh air, amazing views, and ideal seasonal temperature.
If you think camping is a small plan and you need a change in your life, check these inspiring eco villages.
If you are looking for the best camping destinations, here is some advice for you from all around the world. From grand mountains to gorgeous islands, you can take a look at the list below and pick the destination fitting your pleasure. Find the best campsite for you, pitch your tent, take a deep breath, and enjoy your vacation in nature!
---
Butterfly Valley, Fethiye, Turkey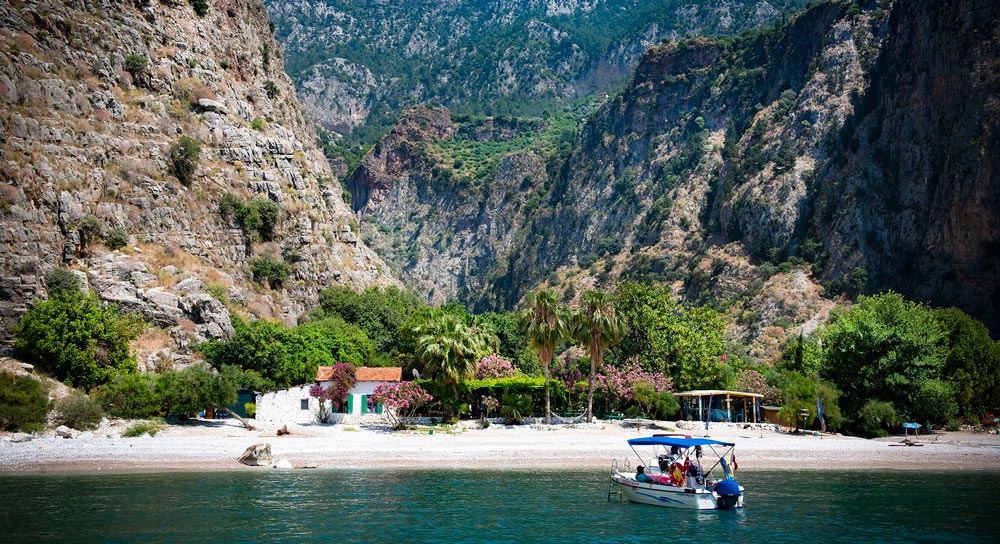 Among several hidden treasures in Turkey, Butterfly Valley is a natural site located on the south-west coast of Turkey. Since it hosts lots of species of butterfly hence the valley has been named as mentioned.
Unlike the places around it such as Ölüdeniz, Butterfly Valley has achieved to remain pure and untouched. This is because you need to have a boat trip to reach its beach. You can also take stunning photographs from the mountainous part of the valley.
There are various accommodation options including bungalow houses as well as camping areas. It is possible to hire a tent, or you can bring your own tent to spend your night in this amazing place in peace.
---
Cape Breton Highlands National Park, Nova Scotia, Canada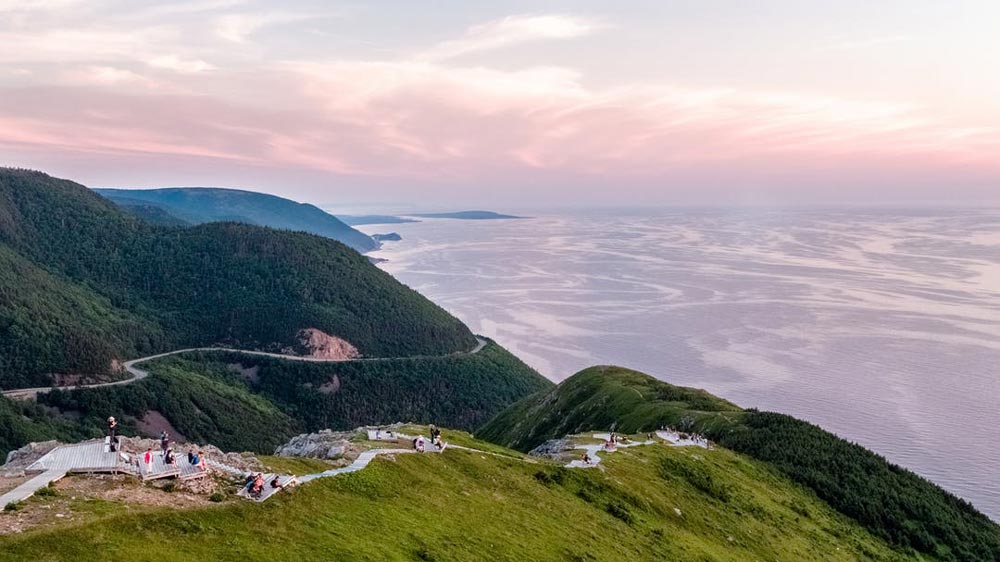 Since it is one of the most fascinating destinations in Canada, it is totally worth seeing taiga forests, canyons, and rivers. It is a great experience to discover ocean views from enchanting cliffs. Considered as one of the heavenly places on Earth, the Cape Breton Highlands is located in Eastern Canada.
The ideal season to visit this amazing place is generally from the middle of May to the end of October. There are six beaches where you can enjoy swimming in the ocean during the summer. Those who are interested in wildlife and marine wildlife will definitely have a great time there.
Cape Breton Highlands National Park is a heaven on Earth that gives you an opportunity to experience hiking, trekking, swimming, and observing wildlife in a single place.
---
Hossa National Park, Finland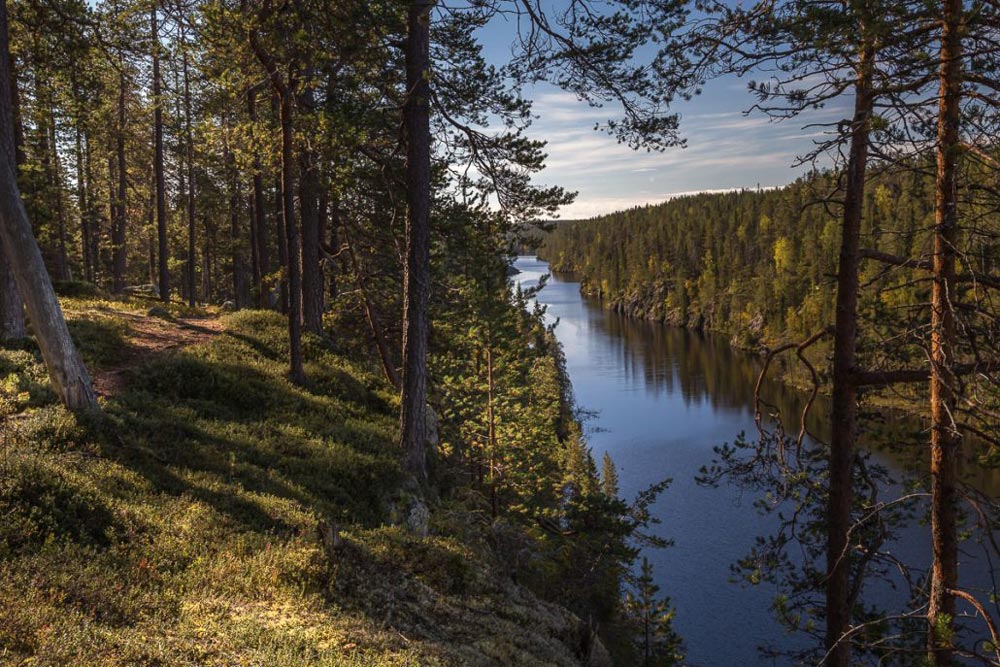 Located in the province of Oulu, Hossa National Park is well-known for hosting the oldest rock paintings in Northern Finland, dating back to 1500 BC. It is an excellent destination with trails and routes to explore wildlife in Finland. Transportation is not a trouble for visitors from other regions. The easiest way to reach is by car; however, you can also take a bus from Kuusamo.
Among different accommodation options, traditional cottages in Hossa National Park are the most preferred ones to get in nature. Its popular attractions are mountain biking, trekking, hiking, and canoeing. For hiking and biking, you can choose a suitable path or route according to your equipment. If you are lucky enough, you can watch aurora (northern lights) while lying down.
---
Big Bend National Park, Texas, USA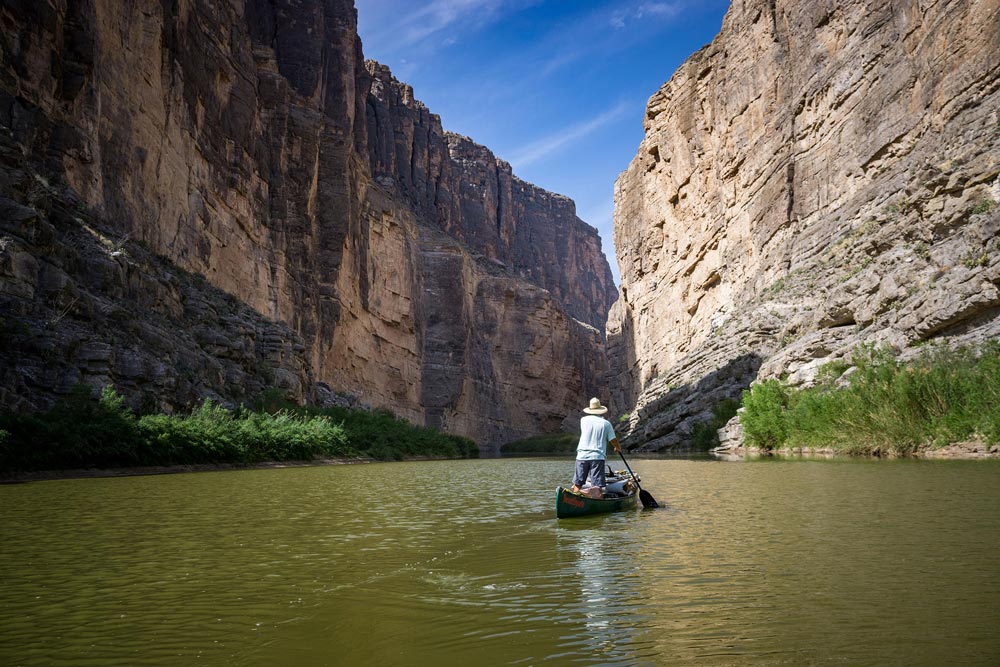 Are you looking for a place to get splendid isolation in nature? Big Bend National Park is just for you! It is a place in Western Texas which is a geological marvel with the diversity in its ecosystem, dinosaur fossils, and volcanic ruins. It is a place where countries and cultures meet since it is located on the border between the U.S. and Mexico.
If you wish to plan a trip to Big Bend, you must note all the valleys, canyons, and nature trails to visit. Do not forget to take your camera with you to immortalize the stunning moments there.
---
Foreste Casentinesi National Park, Italy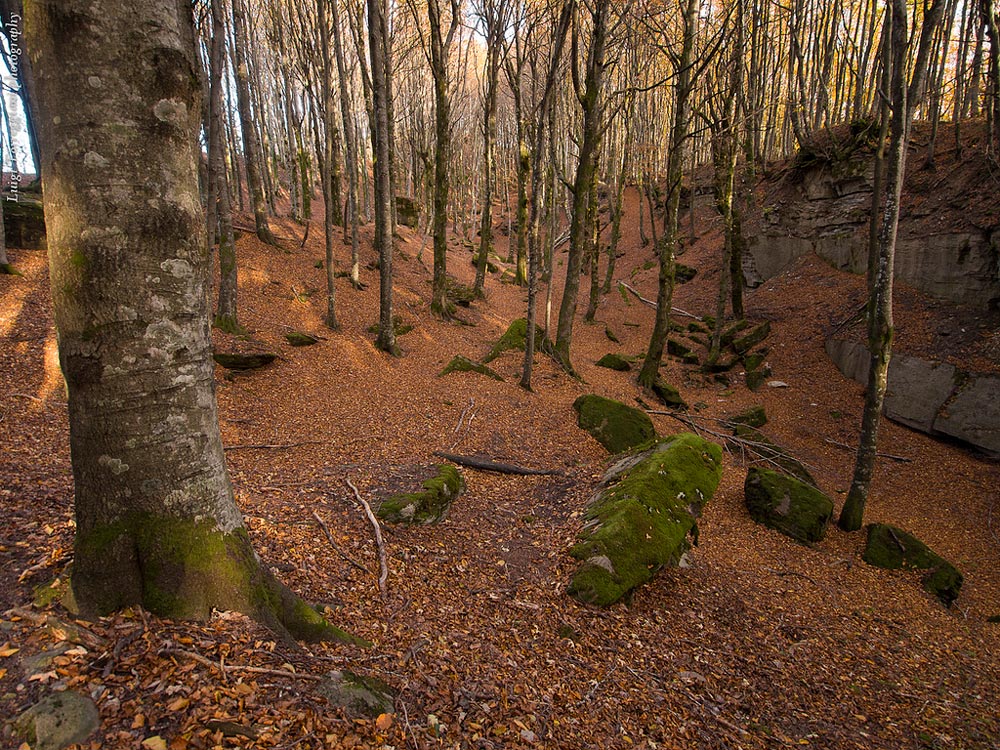 On the border between Toscana and Emilia-Romagna regions in Italy, Foreste Casentinesi covers an area of around 368 km². A large part of the park is covered with woodland which is home to various wild animals and plants.
It is known as one of the oldest forests in Europe. There are different activities for each season. The park includes different accommodation alternatives from hotels to farmhouses. From the peaks in several parts of the park, you can watch stunning views covered with enchanting natural beauties.
---
Grampians National Park, Australia
You may just want to pack your backpack, grab your tent, and head for Australia. Grampians National Park is a huge park with many camping spots where you can truly connect with nature. You might enjoy the view of the vineyards while breathing the super clean air of the area.
The area is also caravan and motorbike friendly. In many camping spots in Grampians, you will have almost all camping facilities you might ask for such as toilets, shower, covered camp kitchens, powered sites, and recreation areas. Both for short and long term camping vacations, Grampians is a very good option.
---
Lake Motosu, Japan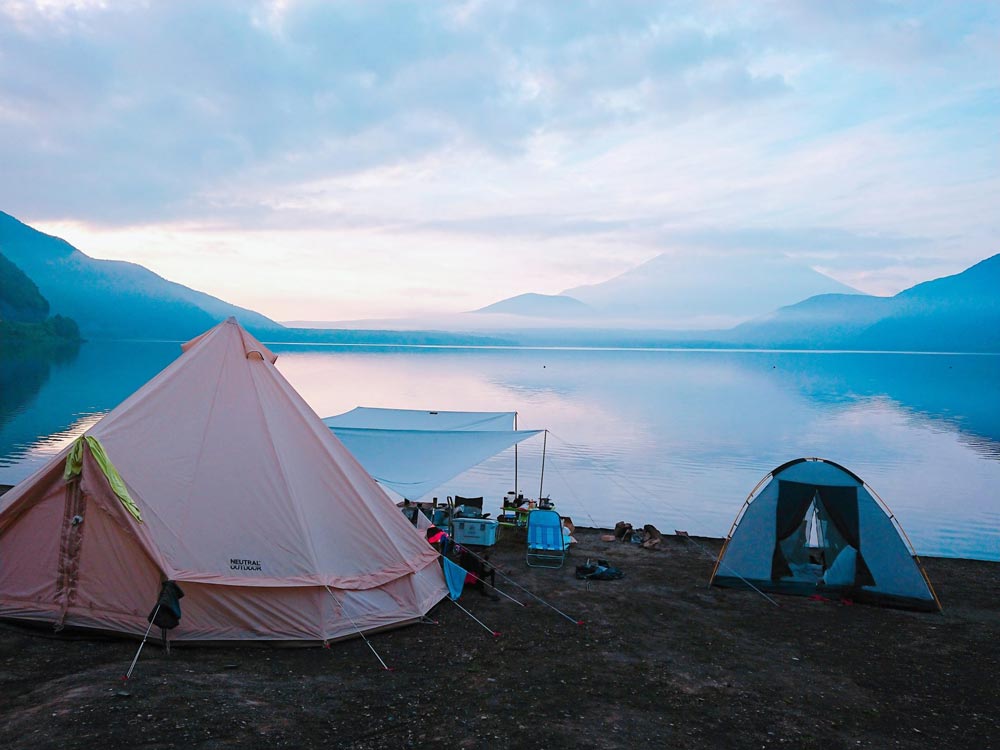 Lake Motosu is the last lake of the Fuji Five Lakes on the west side. It is near Mount Fuji with its great splendour. The lake is also in the borders of Fuji-Hakone-Izu National Park.
What makes this lake a great spot for camping is firstly its unique nature, then the fact that the Fuji Mountain has divided that one from the rest of the lakes with its lava when it erupted.
It gets quite hot during the summer in Japan while the lake never freezes in winter when the weather is sometimes as cold as 4 degrees. There are many 4-star hotels and boutique hotels in the area apart from fully functional camping sites.
---
Acatenango, Guatemala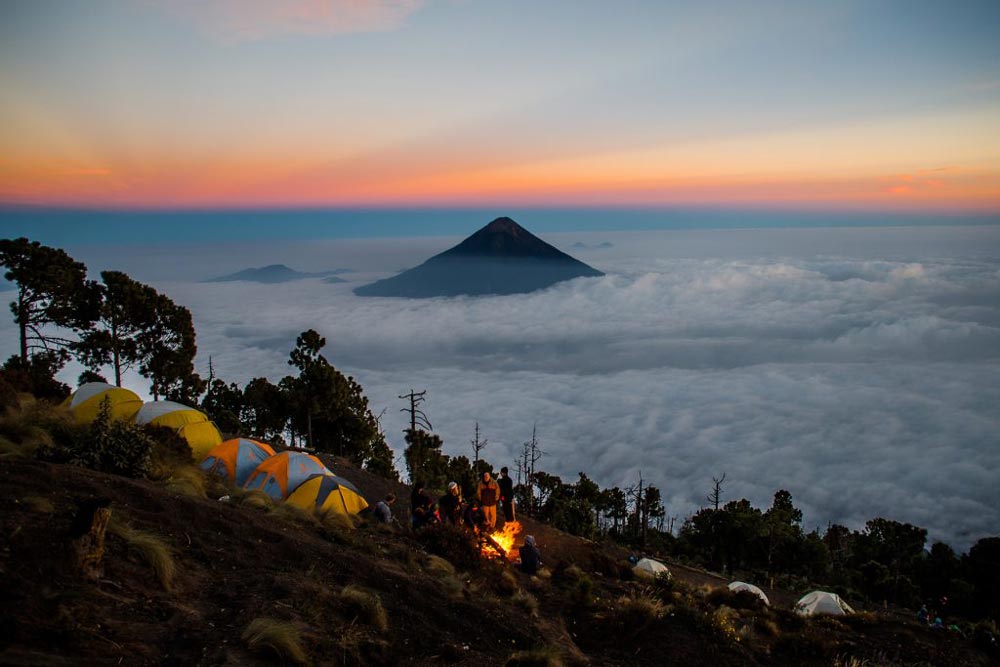 Ideally best for hikers and trekkers, Acetenango offers a great camping experience for those who enjoy camping on volcanic scenery. Guatemala has over 30 volcanoes, offering visitors a unique opportunity to observe geological activities while having a quiet vacation in nature.
It might be a bit hard to get to the skirts of the mountains for camping in order to watch splendid volcanic activities, especially during the night time. It will worth the effort and the patience when you see the lights of those active volcanoes, especially the Volcan Acatanengo.
---
Lemmenjoki National Park, Finland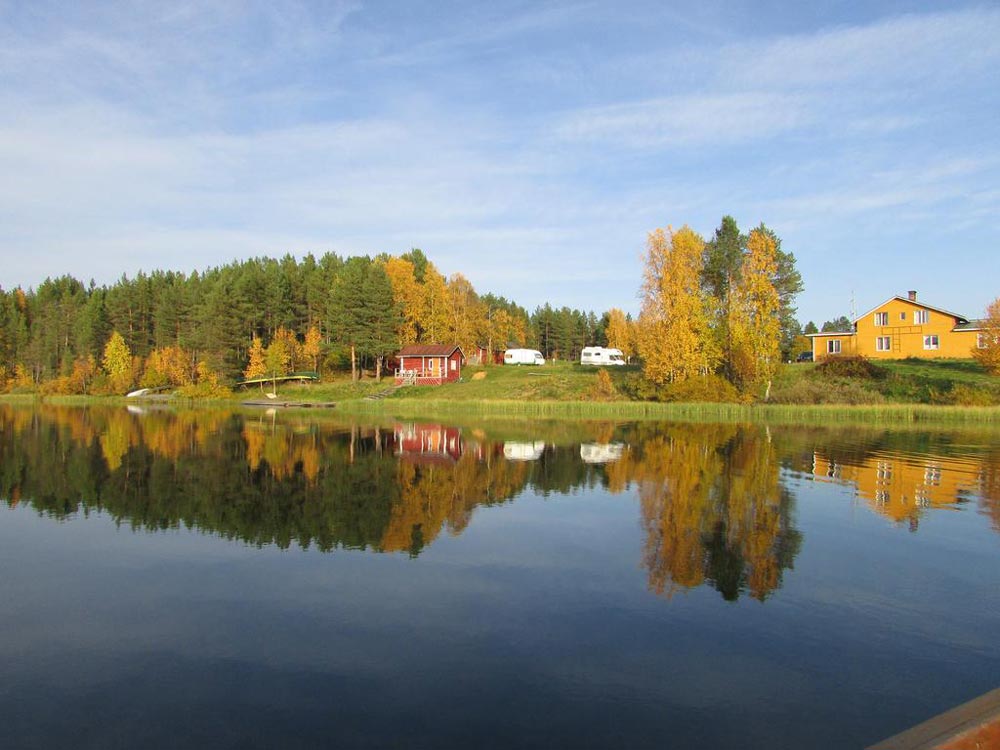 The legendary river Lemmenjoki lead to the homelands of the native people of Sami who used to live in Lapland. Camping in these special lands will give you the unique experience of exploring the mysteries of the area with its wildlife and seeing the amazing Northern Lights.
There are many facilities in the camping area from toilets to campfire sites. There is even a museum on the site where you can learn more about the Sami people who used to live there. You can also find also many river trips offered where you can enjoy the beautiful nature of the Lemmenjoki river.
---
Seitani Beaches, Greece
Samos is a Greek island in the northeast of the Aegean Sea. It is one of the closest islands to Turkey where you can even see the Turkish people walking, driving at some points. In the northern-west part of this green island, there are two secret beaches called Micro and Megalo Seitani where you can only reach by either a boat or hiking for an hour. There are not many facilities in the camping site while there is a clean water source that you can drink or have a shower.
The unique nature and its quietness will help you connect with nature and forget the everyday issues of modern life. Especially the full moon is worth seeing from those beaches.
---
Urbansurf is a mobile social network bringing people sharing the same interests, hobbies, passion together in various activities and makes you social. You can download the application on Apple Store or Google Play.

[:]