[:en]From the beautiful majestic temples and old historical monuments, the tourist attractions in a beautiful island in Indonesia is spread across a total of eight regencies. This sorted compilation of Bali will help you discover the unique experience and treasures of this beautiful country like a local Balinese.
Bali has various beautiful attractions and activities in its kitty. Even a week-month long vacation is also not enough to explore and experience the entire island. After Visiting Bali, I feel that one must plan their Bali trip with very meticulous planning if they want to explore the best and the most in Bali, Indonesia. So, are you feeling excited to explore this amazing island country like a true local?
There is a very long list of must-see in Bali. But let`s explore 5 places which you can`t afford to miss during your visit places in Bali:
1.  Tanah Lot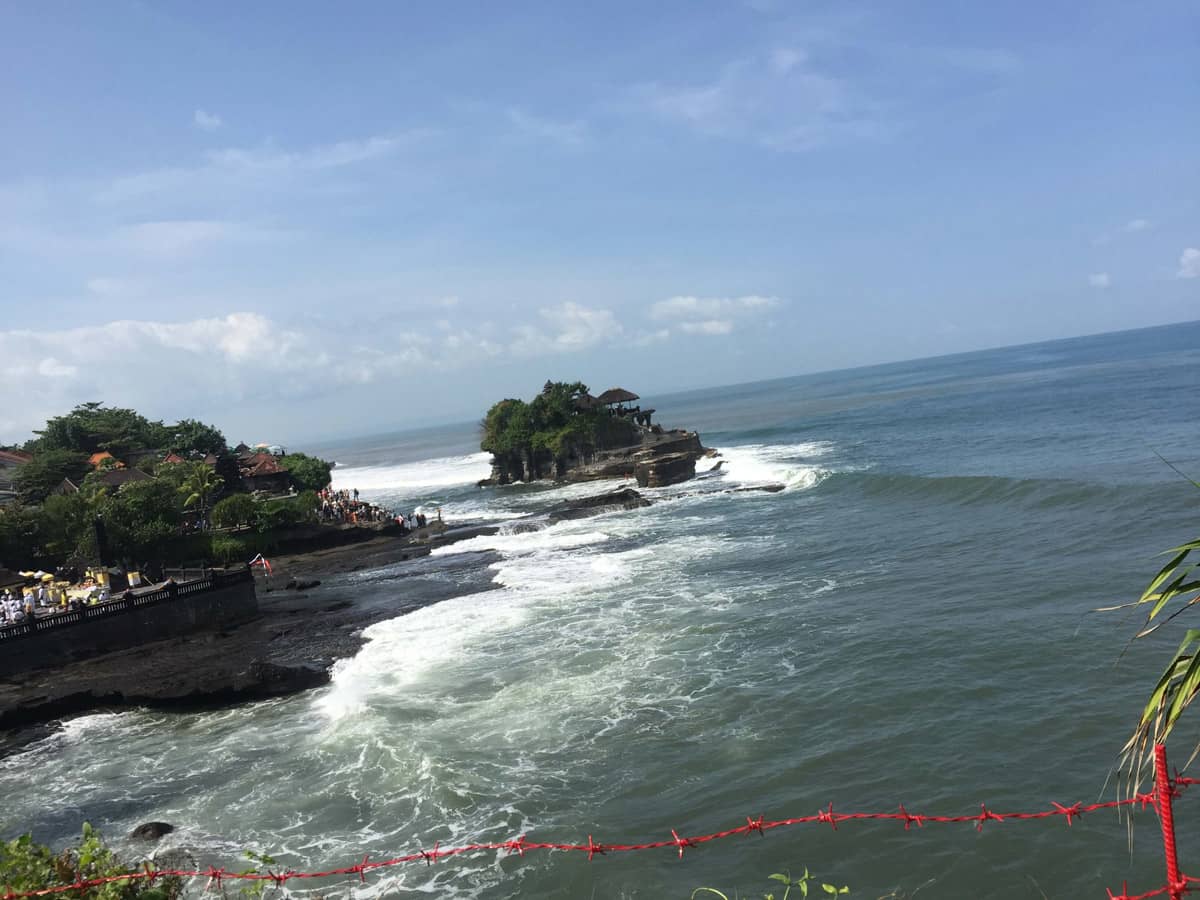 Among the 7 most beautiful and iconic sea temples in Bali, one is Tanah Lot Temple which is situated on a large rock. It is considered as one of the most iconic tourist attractions in Bali for photography and exoticism this place has.
It is located about 20 kilometers in the northwest of Kuta. Tanah Lot temple is one of Bali's most iconic and most visited temples. This is because of the spectacular and mesmerizing seaside setting on a rocky islet surrounded by crashing waves. For the local Balinese people, it is considered as one of the most sacred of all the island's sea temples.
Although foreigners can't really enter any of the temples in Bali, you can only walk across to the main temple of Tanah Lot at low tide. It's really fun to walk and wander along the long paths by taking photos, videos and soaking up the natural magnificent setting. After viewing the other various temples and shrines, you can actually relax at one of the nearby clifftop restaurants and other cafes here and can even taste the famous Kopi luwak.
An Important thing not to be missed is: when you are visiting any temples in Bali, be sure to dress respectfully. Wear a sarong and sash which you can get at the entrance of every temple.
2. Mount Batur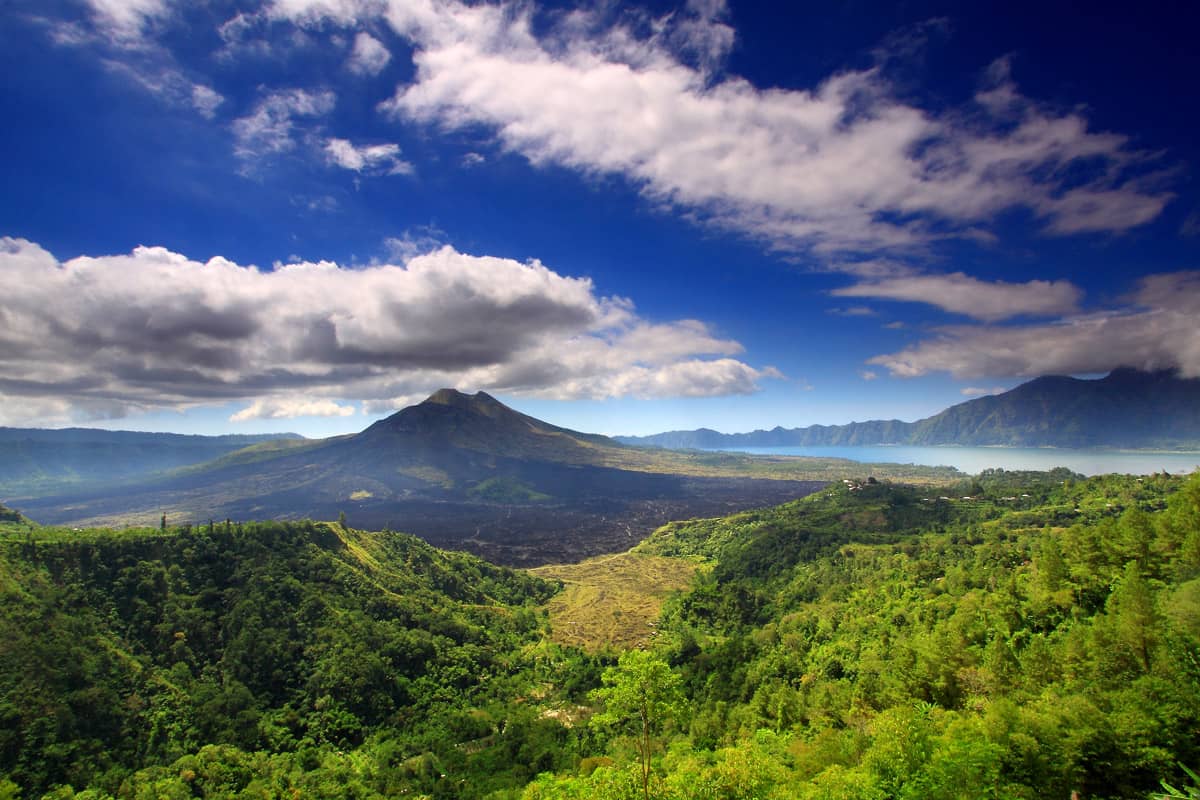 Every single day in Bali's predawn darkness, hundreds of visitors start the trek up to the 1,700-meter summit of mighty Mount Batur to watch the beautiful and pleasant sunrise above the mist-shrouded mountains. This sacred active volcano sight is actually located in Kintamani District in Bali's central highlands, which is about a 60-minute drive from Ubud, and the hike to watch the sunrise is in the bucket list of top things to do in Bali for many tourists visiting Bali.
3. Uluwatu Temple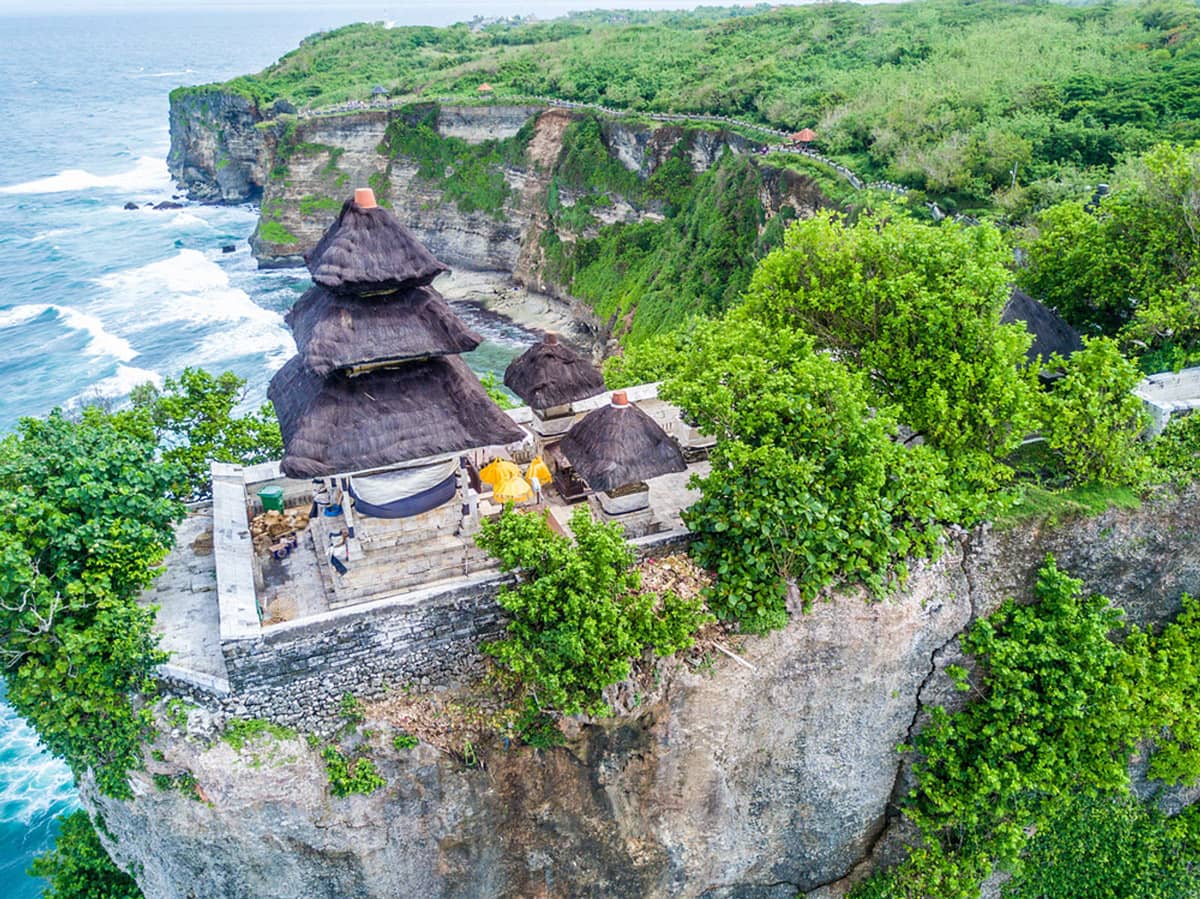 Located over plunging sea cliffs above one of the best surf spots of Bali, Uluwatu Temple is one of the island's most famous and scenic temples, thanks to its magnificent clifftop. Like Tanah Lot, sunset is the best time to visit this place.
4. Rice Terraces in Bali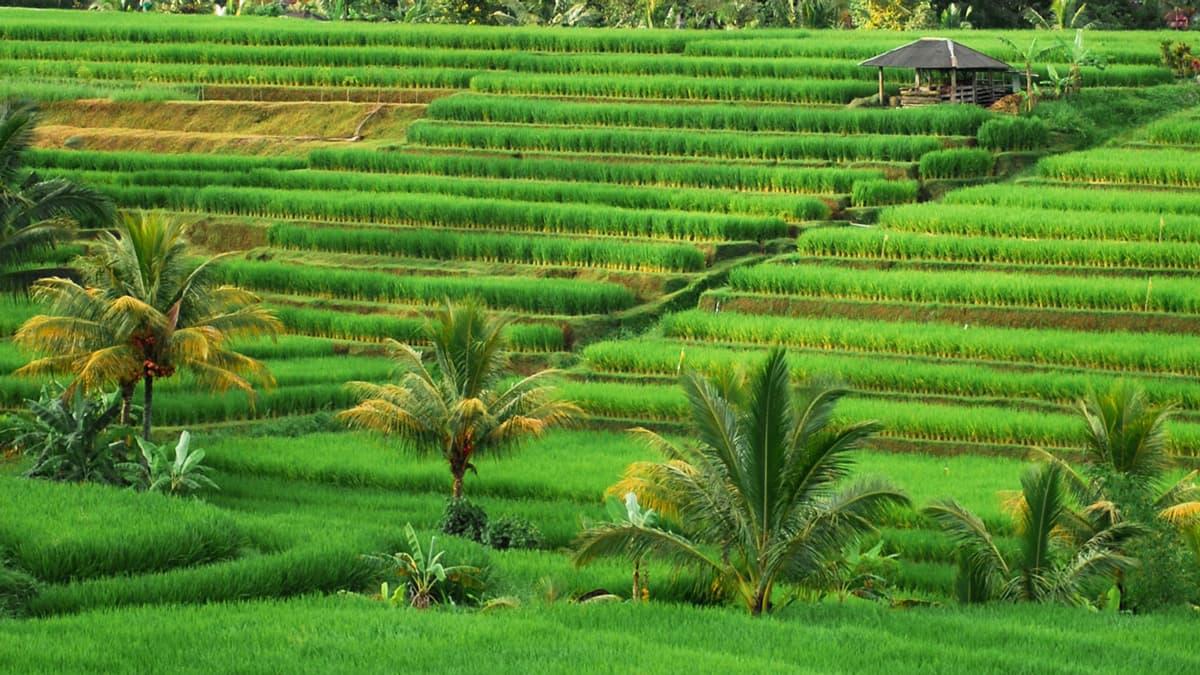 If you're a professional photographer looking to capture Bali's beautiful emerald rice fields, then locations like the Tegallalang rice terraces in Bali are a must-see. This place is about a 30-minute drive north of Ubud, Tegallalang Rice Terraces is one of the most famous places to photograph.
The main point to keep in consideration is that Beware of the locals that ask for a donation and many request fees for entrance and parking your vehicles along the road. If you are looking for a relaxing way to enjoy the lush landscapes is by visiting one of the many restaurants and cafes overlooking this amazing fields
5. Ulun Danu Bratan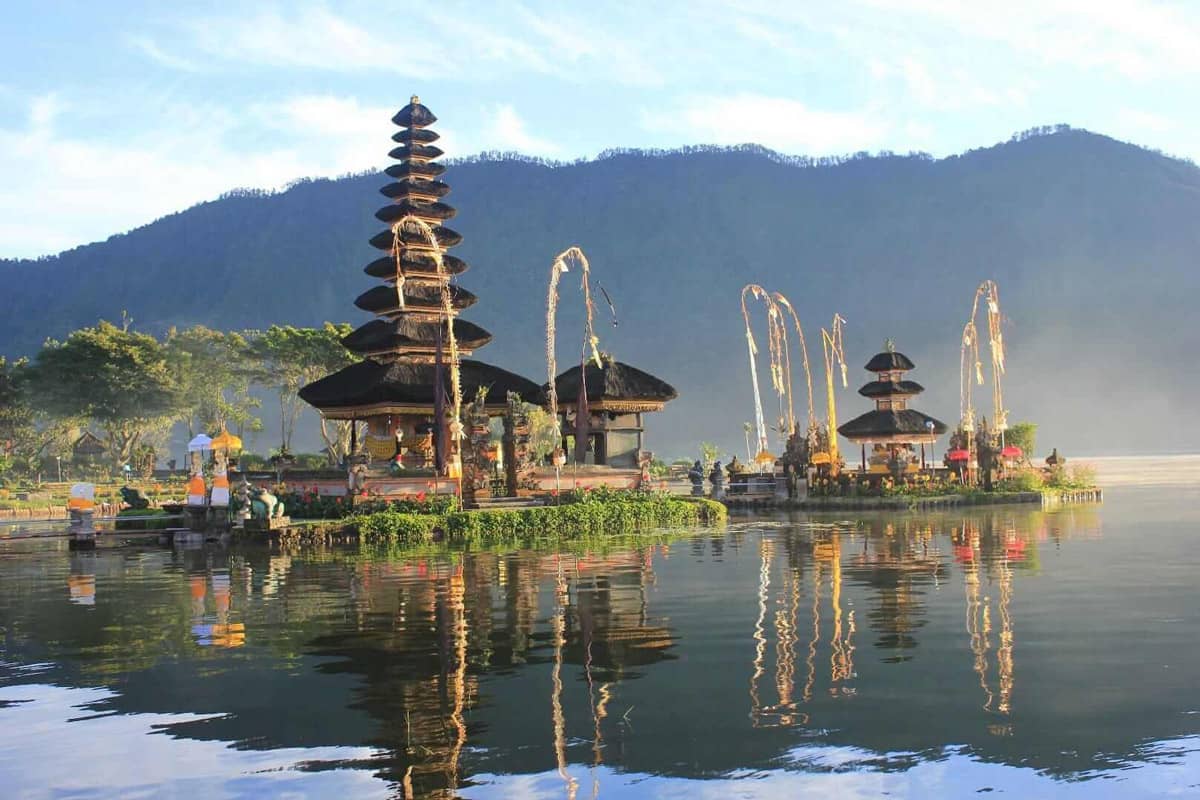 Ulun Danu Bratan is one of Bali's most picturesque and iconic temple complexes. Located against the most imposing backdrop of Gunung Bratan, this thatched temples actually reflect on the lake, and when on high tide when the water levels rise, it seems like they float on its surface which is quite beautiful to watch.
This Holy Hindu temple complex is best seen and visited in the soft morning light in the early morning before the tourist buses arrive when cool mist cloaks the entire lake and the huge mountains beyond. During your visit, you can also hire a canoe and paddle out on the amazing lake to explore the thatched shrines at a very close range.
So above are the 5 places in Bali which are not to be missed, Whether you prefer to relax and enjoy the picturesque beach, or enjoy meeting local Balinese people and learning their culture, food, surfing, yoga, or simply wish to enjoy the luxury around at a five-star resort, this island named Bali has you covered. If you are wondering what is the best time to visit Bali then the answer is Bali is a year-round destination you can visit any time of the calendar to explore this beauty.
You may be interested in that topic 11 Best Music Festivals Across The World

Urbansurf is a mobile social network bringing people sharing the same interests, hobbies, passion together in various activities and makes you social. You can download the application on Apple Store or Google Play.

[:]