[:en]If you are planning to visit India, you probably want to try this cuisine's unusual and delicious food. We are here to share our favorite food list to help you decide what to eat in India.
India is famous for spiritual journeys, the diversity of cultures, and historical places. Another attraction point in India is probably its cuisine with a lot of spices. Indian cuisine is remarkably diverse, which will make you have a feast. And you need to plan what to eat in India in order not to miss amazing options.
We have shared a list of what to eat in Thailand before! Have you seen it?
Now, let's see what is waiting for taste buds like you in the Indian kitchen!
Rogan Josh
Rogan Josh is a flavored curry-based lamb that is generally related to the Kashmir region of India. The meat, used in Rogan Josh, is simmered at medium heat with a red sauce that is made by deseeded Kashmiri chilies. Rogan Josh is generally eaten with rice.
---
Chicken Biryani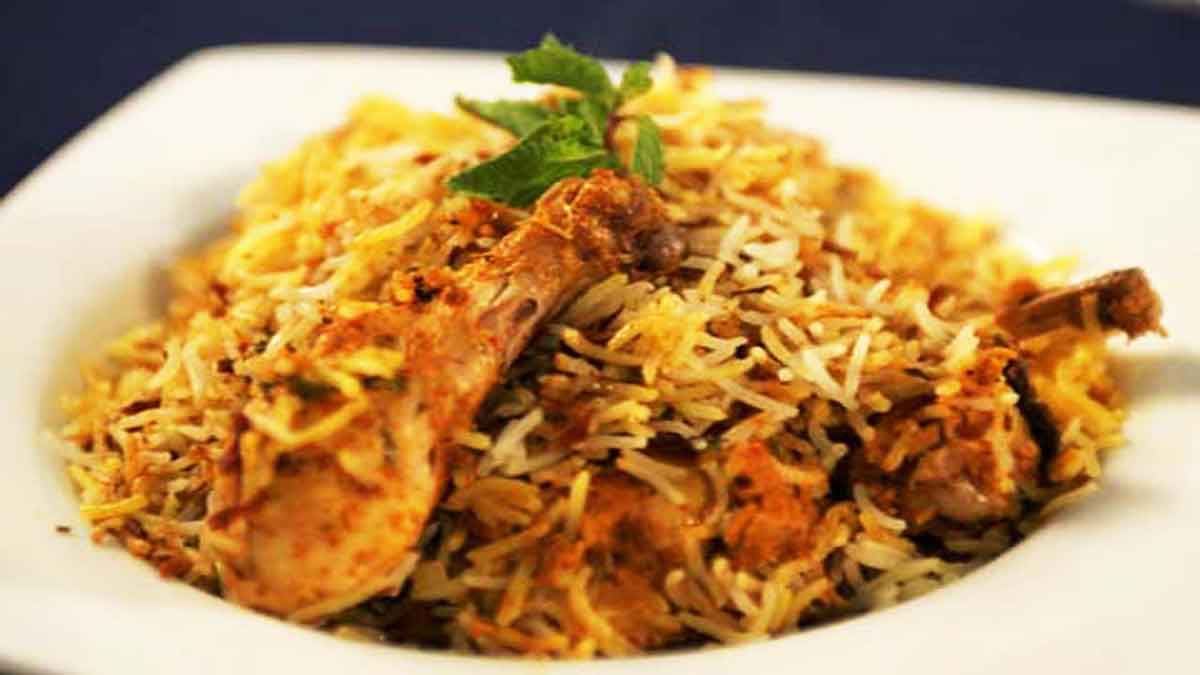 Although Biryani is generally made of chicken, it has a variety of options, including vegetarian ones. It is a bowl of perfectly cooked rice served with raita that has yogurt with onions and salad mainly with cucumber.
---
Masala Dosa
Our next option of what to eat in India is Masala Dosa. If you are a pancake lover, this version of Indian pancake will melt your heart! Masala Dosa is a thin pancake made of rice and white lentil. The potatoes, chutney, and sambar will accompany you, which will make your pancake even more delicious!
---
Chicken 65
If you love the taste of ginger and lemon together in your food, Chicken 65 is created for you! It is deep-fried chicken with ginger, lemon, red chilies, and many other mouth-watering spices.
---
Rasam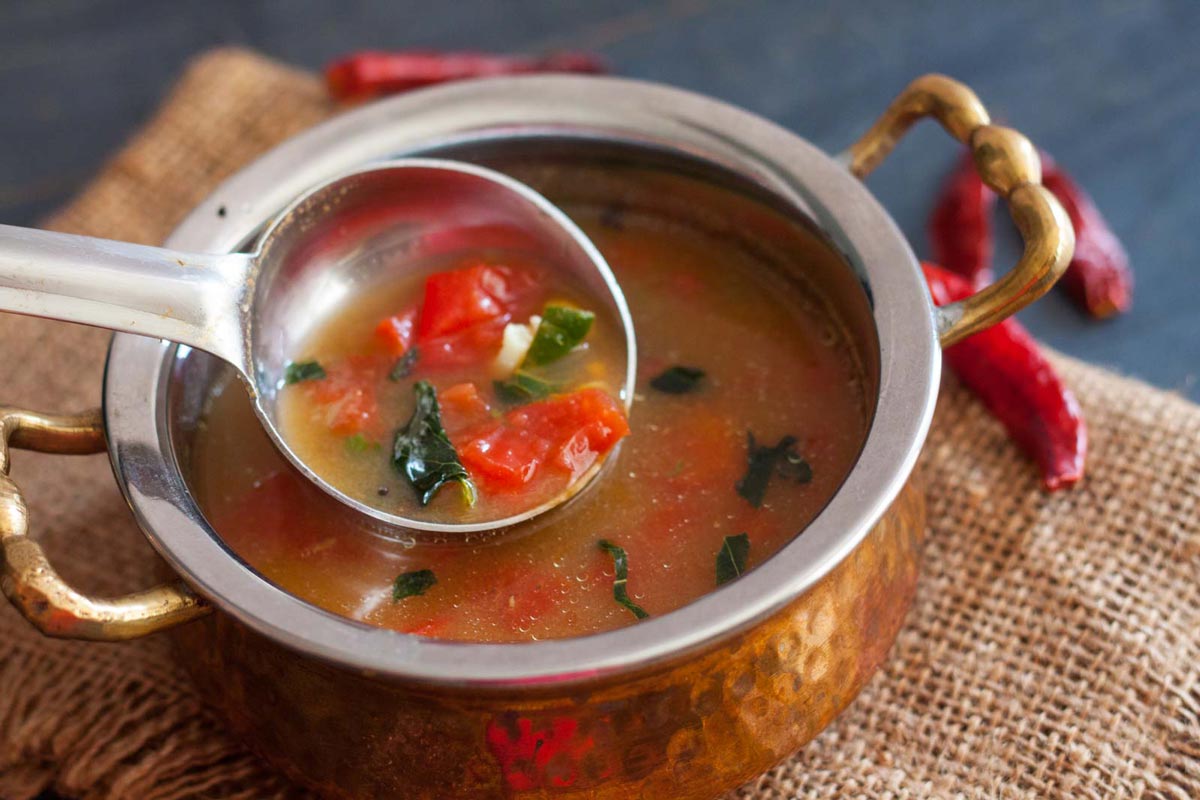 Rasam is a soup that is originated in South India. It is made with tamarind juice with pepper, lentil, tomatoes. Rasam is an unmissable option for the ones who are keen on eating savory flavors.
---
Pakora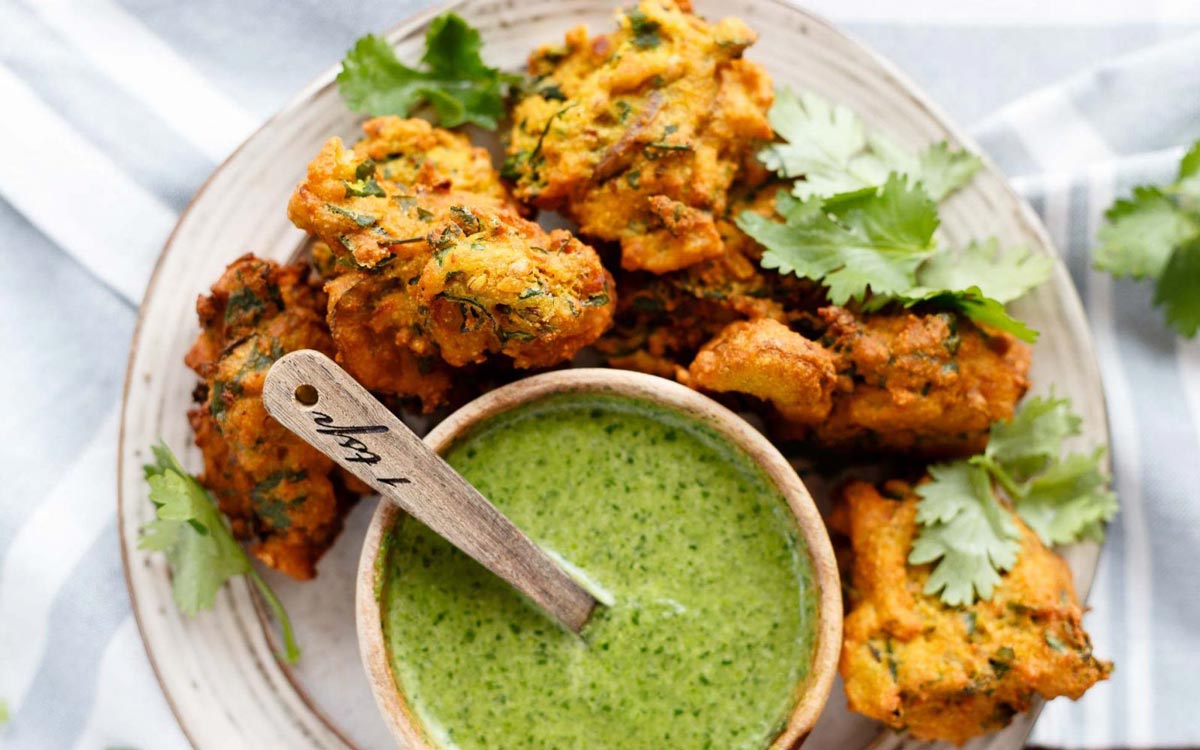 Indian cuisine has many vegetarian options. This fried Indian snack with small pieces of vegetables like eggplant and cauliflower is one of the most delicious vegetarian options. The good news is you can find Pakora almost every street corner.
---
Fish Mango Curry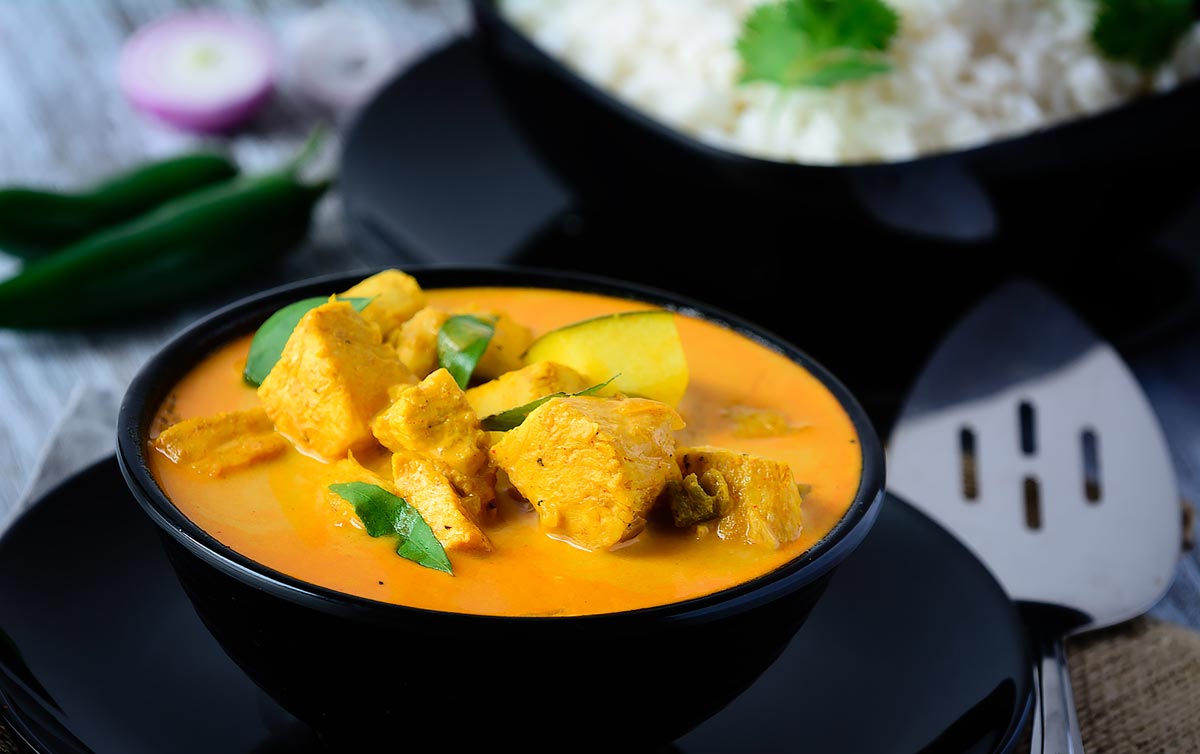 If the question is what to eat in India, then we cannot miss fish mango curry as it is unique! Fish is cooked in a coconut milk sauce with mango. Of course, this food has many spices. Rice is a perfect company for Fish Mango Curry.
---
Chana Masala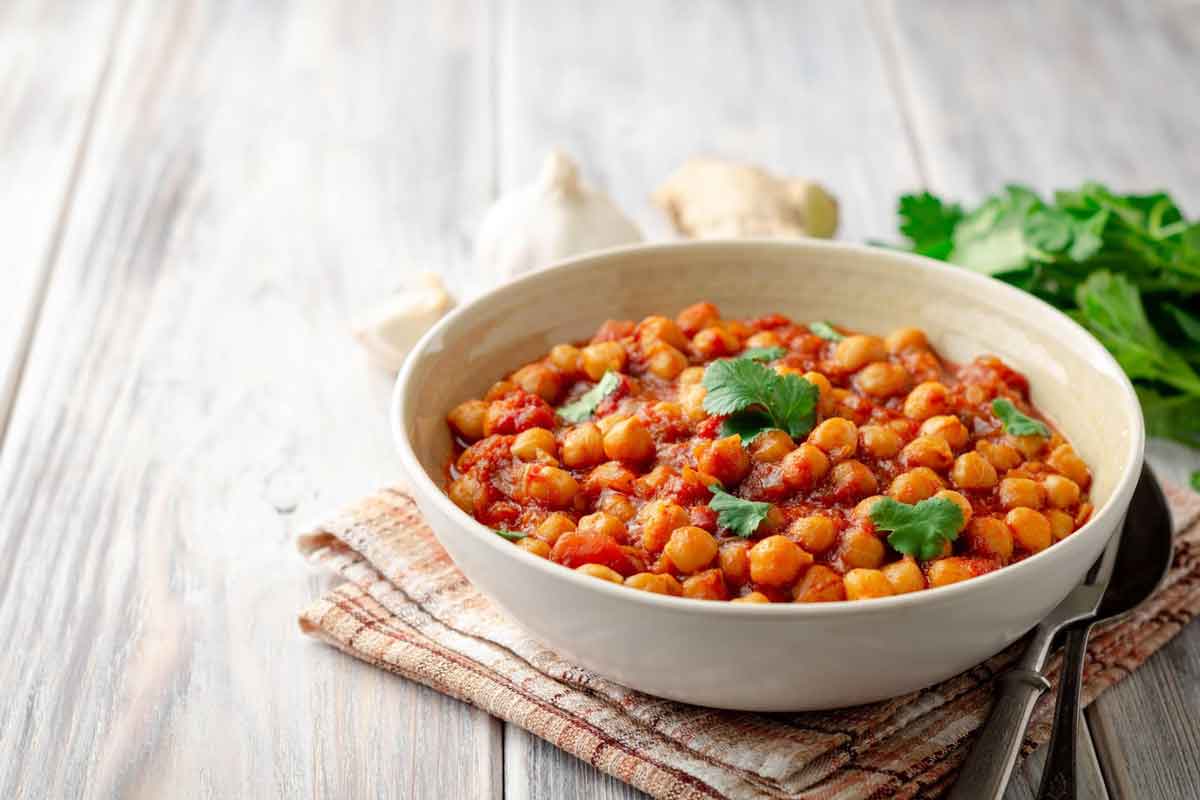 This strongly flavored chickpea meal can be eaten at any time during the day, even as breakfast. Chickpeas are gently boiled with herbs and spices and served with rice and prettify with yogurt or sour cream.
---
Chaats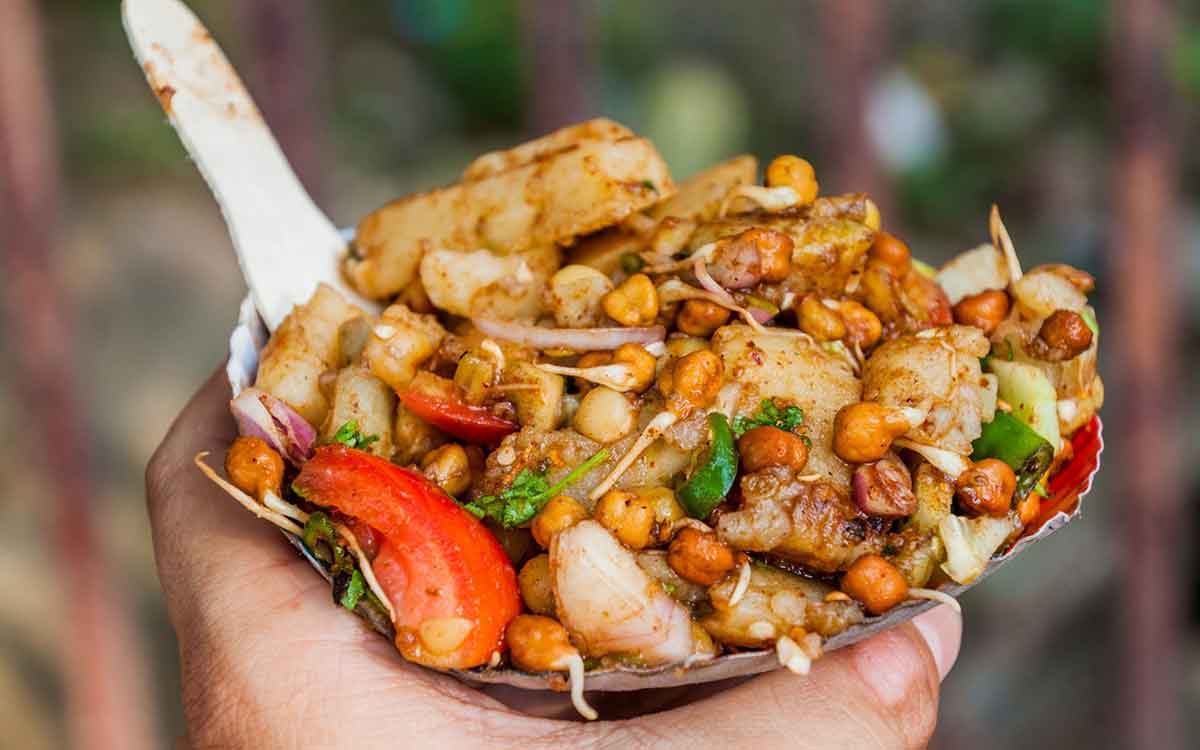 Another street food on the way and people love it! Chaat is a general term for Indian street food, which is famous for different spice types used in it. The most popular ones are fried potatoes, sevpuri, or chila pancakes. Yet, there are a variety of options for different tastes!
---
Lassi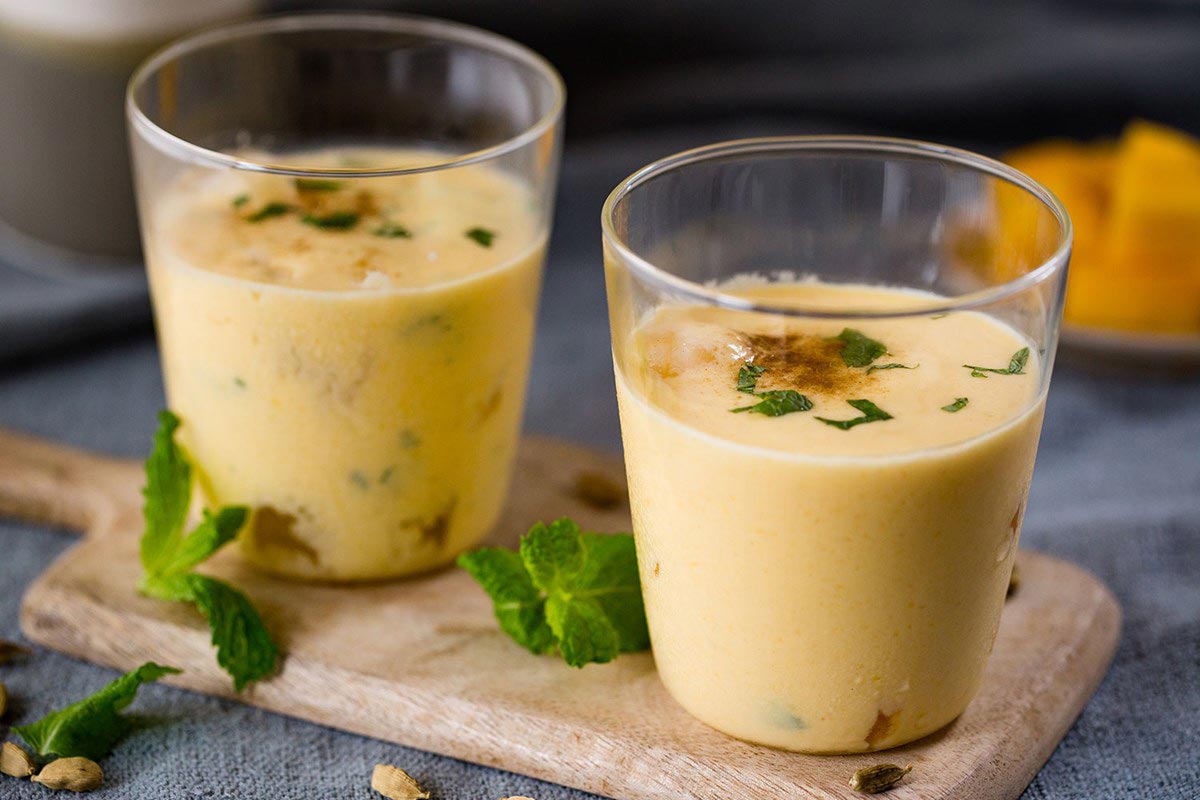 Indian cuisine has some drink-like options for you to enjoy your meals with and stay fresh! Lassi, which is a yogurt-based drink, is an option like this! You can find Lassi with different spices, fresh herbs or fruit, and floral essences.
---
Vada Pav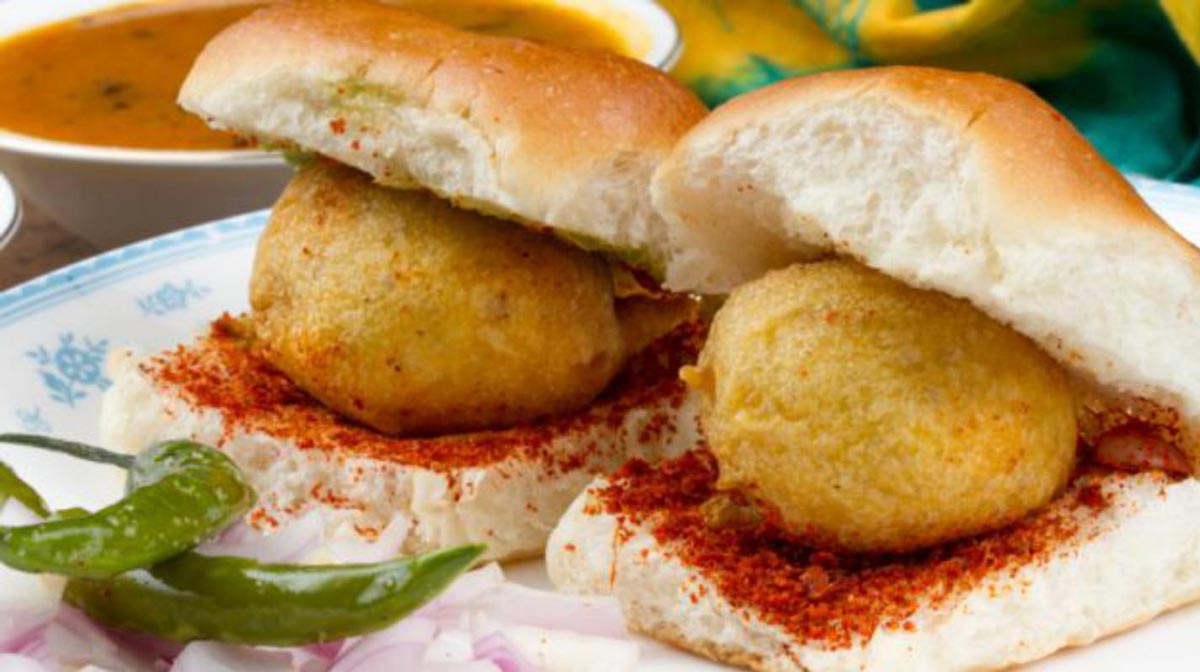 If you are looking for things quickly grab to go, you are about to find what you want! This sandwich is made of vada or spicy mashed potatoes, which are fried with chickpeas or bread rolls. It is a tasty option that you can find on the streets!
---
Sheera/Sooji ka halwa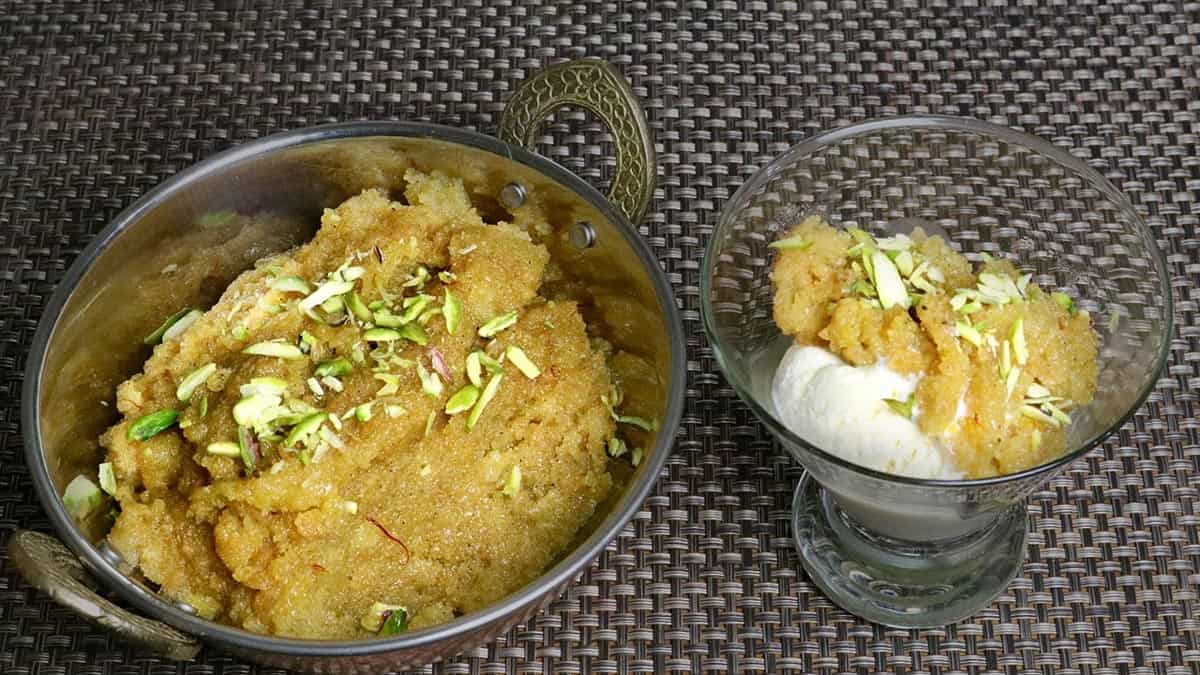 It is an 'easy to cook but still delicious' dessert in Indian cuisine It is prepared with rava in ghee with milk, sugar, and some nuts in a slow flame. Bananas may be a perfect company for Sheera.
---
Samosa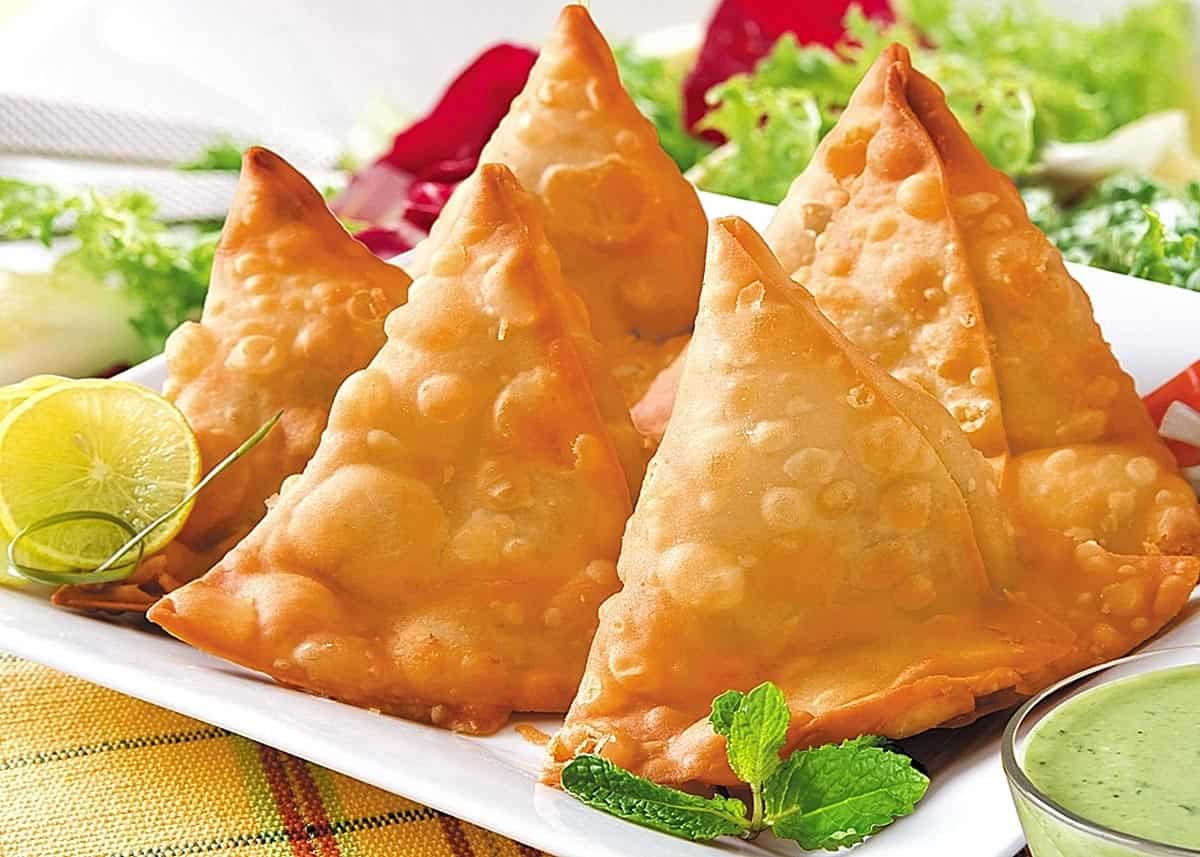 Samosa is a crunchy, deep-fried, triangular-shaped pastry that will make a great introduction to beginners in Indian cuisine. Its ingredients can change from vegetables like onions, lentils, or potatoes to meats.
---
Gulab Jamun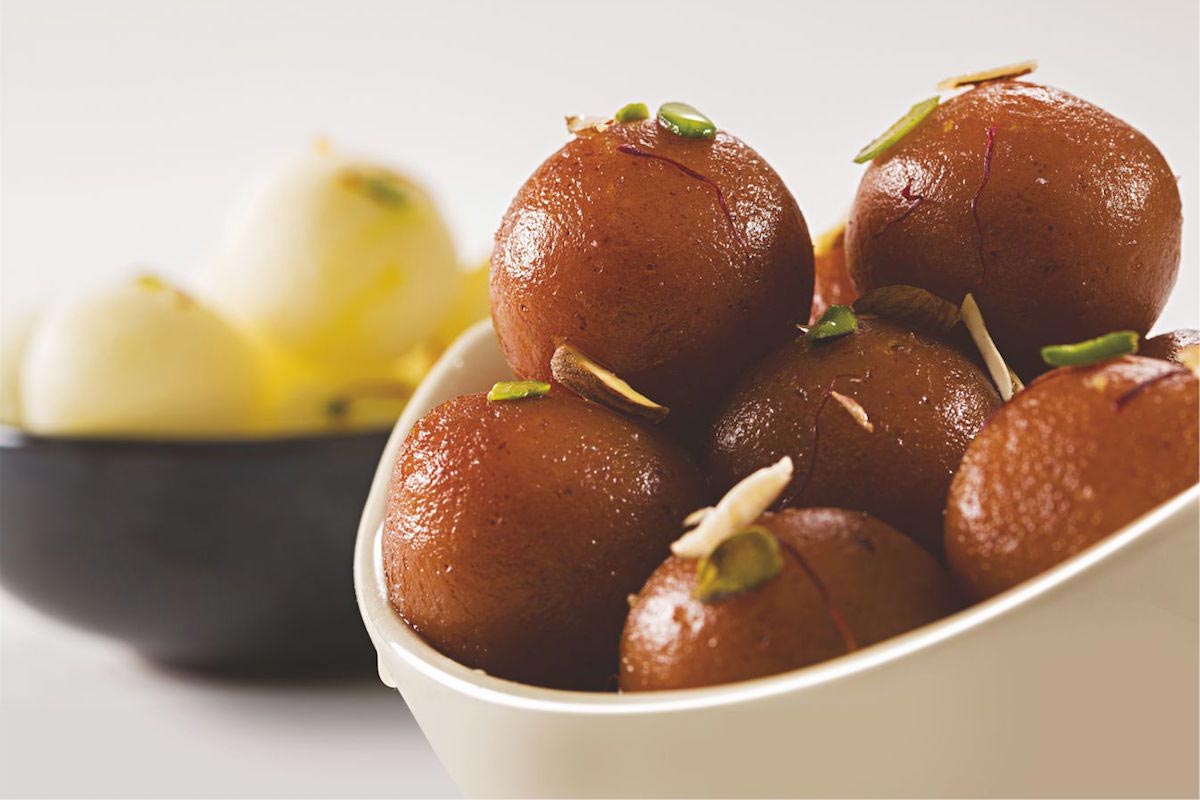 Gulab Jamun has milk solids, put into a dough. Its shape is like a ball, and it is fried in ghee. The balls are put into a sugary liquid that is flavored with saffron and rose water.
---
Idli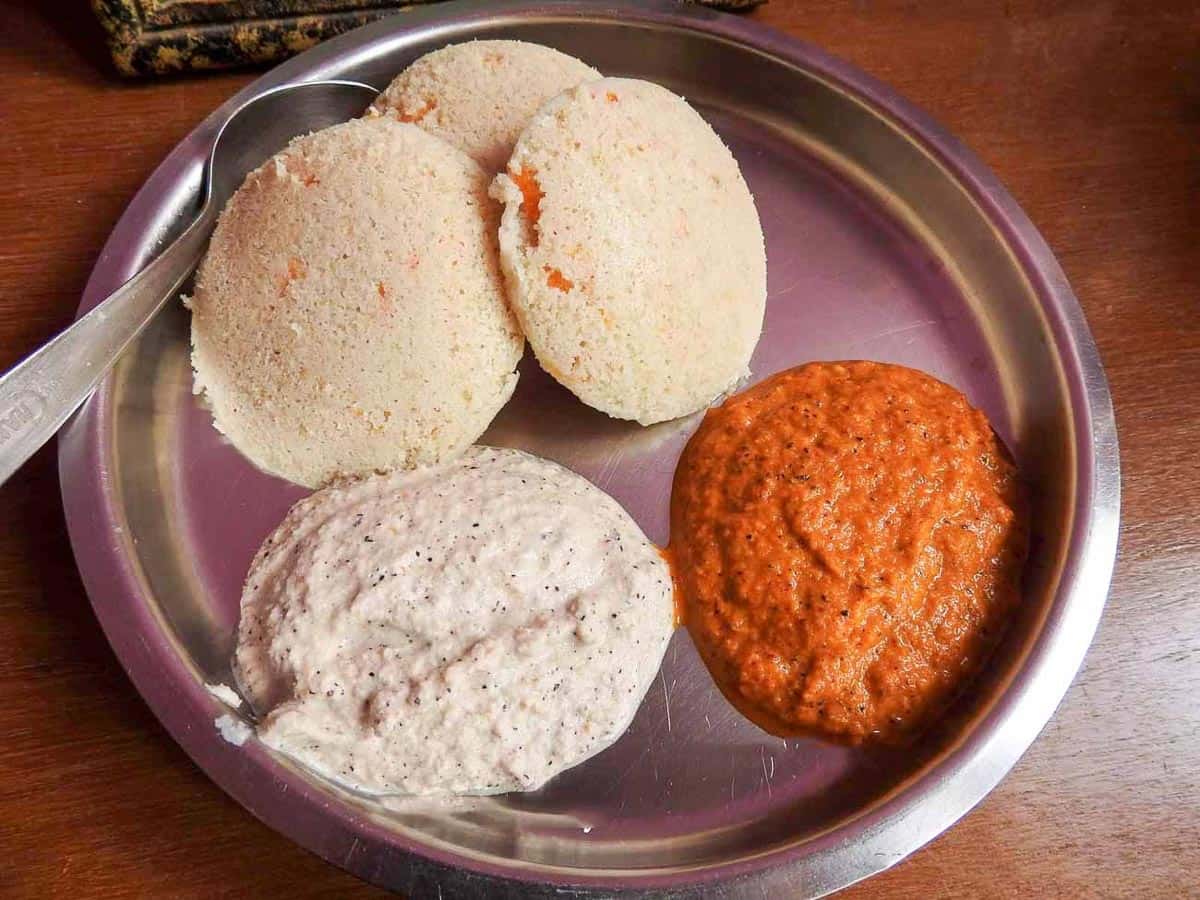 Idli is a savory cake, and people usually prefer it for breakfast. It is made of rice batter with lentils. Idli is generally served hot. If you like, you can eat it with sambar or chutneys or many other seasonal spices.
---
Paratha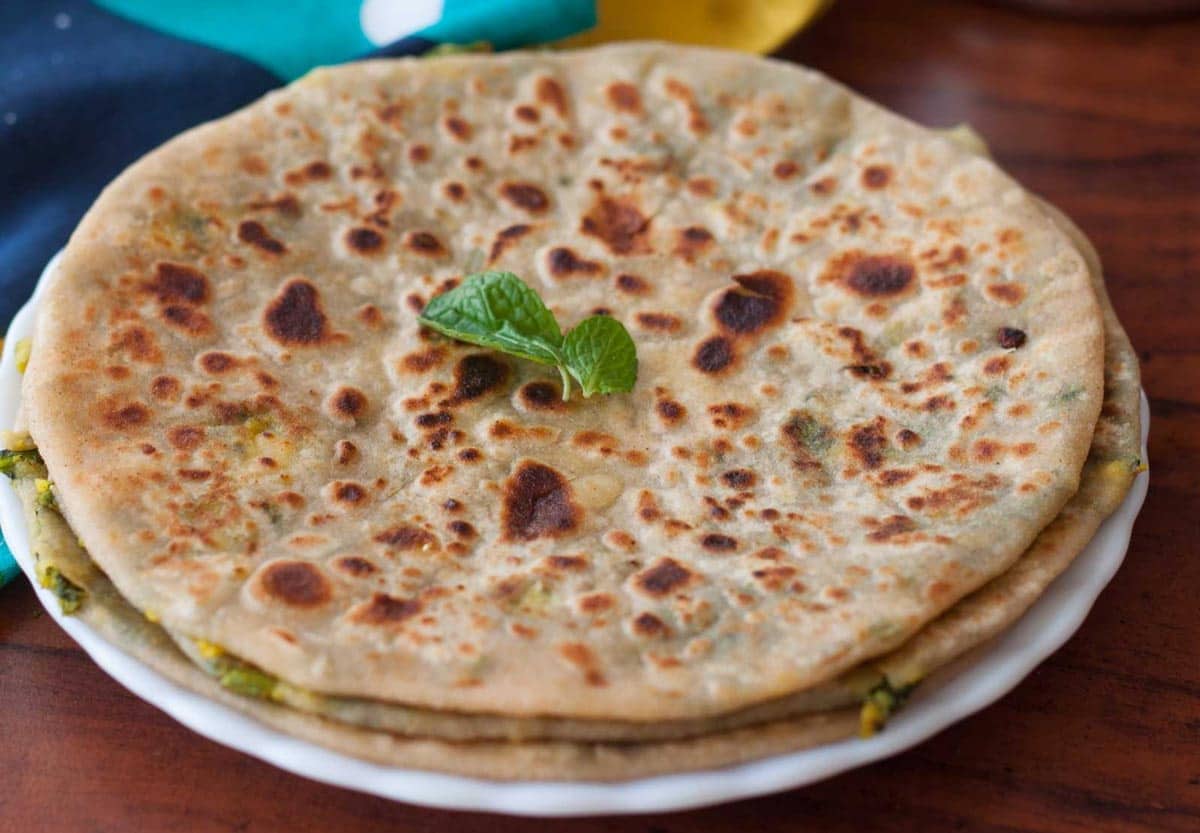 This pizza looking Indian bread is consumed for breakfast. It is a golden-brown and flatter bread. It has whole wheat flour. Locals bake it in ghee, in many shapes: square, triangular, round…
---
Makki ki Roti and Sarson ka Saag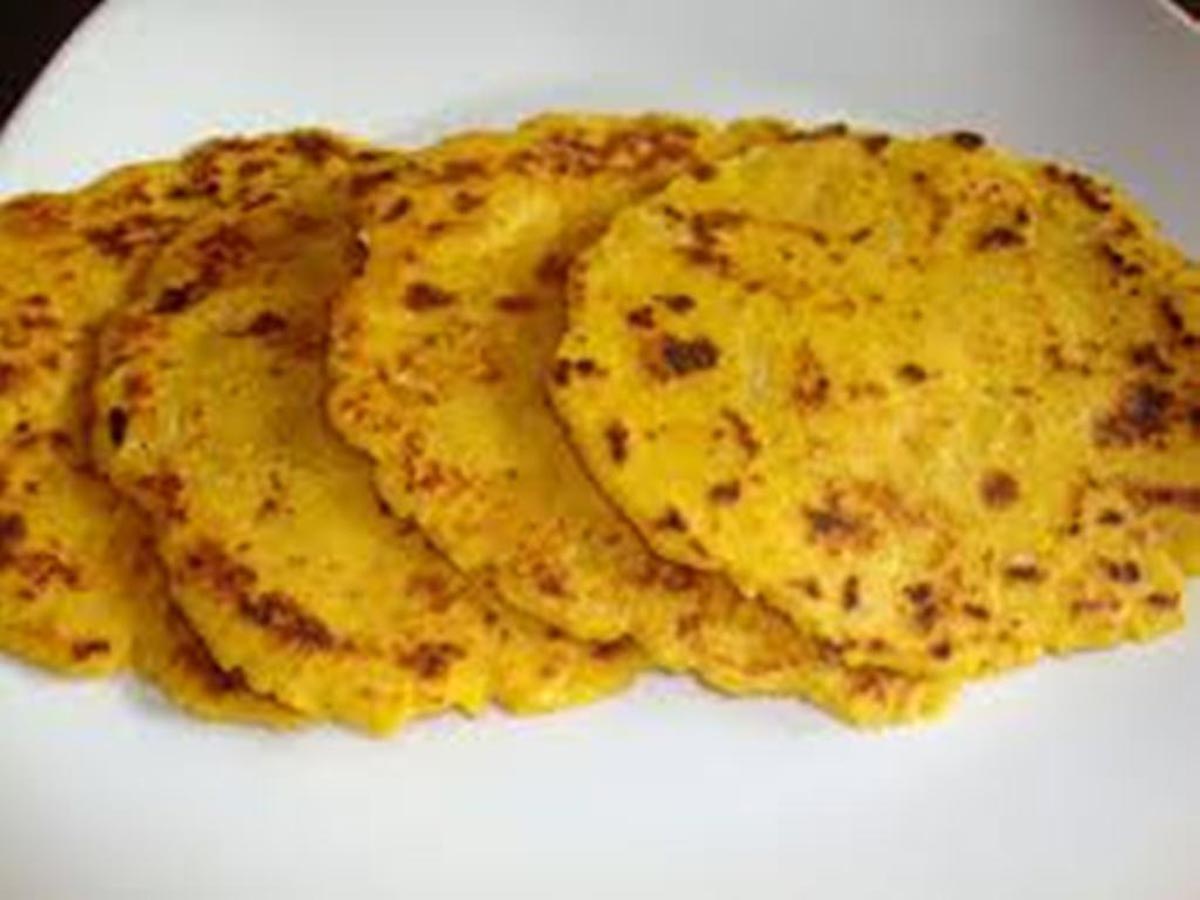 It is a combination of corn flavored bread, which is Makki ki Roti and leaf-based company Sarson ka Saag. The flavor of the dish is so satisfying. This combination would be fascinating to try for the ones who would like to enjoy every aspect of Indian cuisine.
---
Urbansurf is a mobile social network bringing people sharing the same interests, hobbies, passion together in various activities and makes you social. You can download the application on Apple Store or Google Play.