[:en]Yes, we know that it is not very easy to choose what to eat in Italy. There are a lot of wonderful tastes to try!
Italy is the #1 travel destination that people want to visit. This beautiful country is not only famous for its enormous history and monuments but also its cuisine. Italy has one of the world's richest and delicious cuisine. There are a lot of delicious food options, and it can be hard to decide which ones you should prioritize during your trip to Italy.
Also see:
"What should I eat in Italy?" If you have this question in your mind, you will find the answer below.
---
Pizza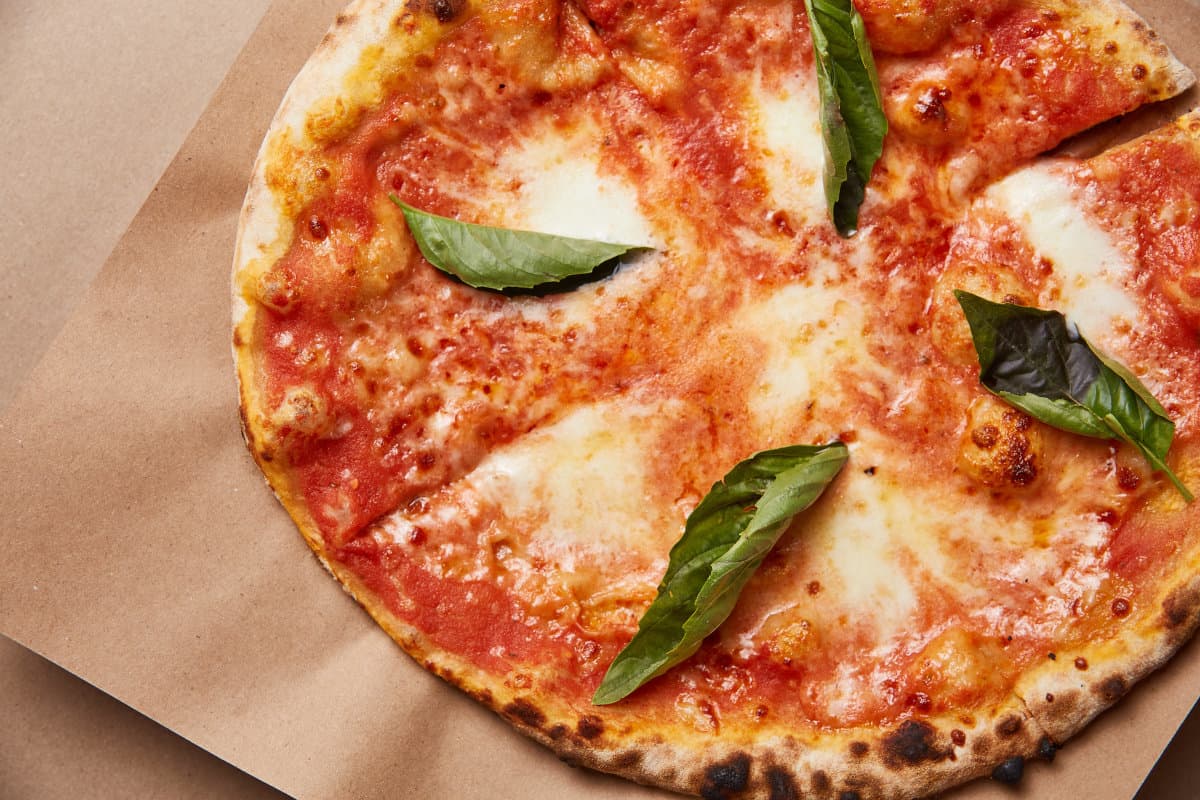 Yay! We are starting our list of what to eat in Italia with pizza!
Italian pizza is unique. It is a traditional dish in the country as Italy is the birthplace of modern pizza since Queen Margherita. There are two types of pizzas you can try in Italy: Neopolitan-style and Roman-style. Neopolitan-style pizza is a thick and fluffy pizza, but it tends to be smaller. Roman-style pizza is thin and crusty, and it is lighter than Neopolitan-style pizza.
---
Lasagna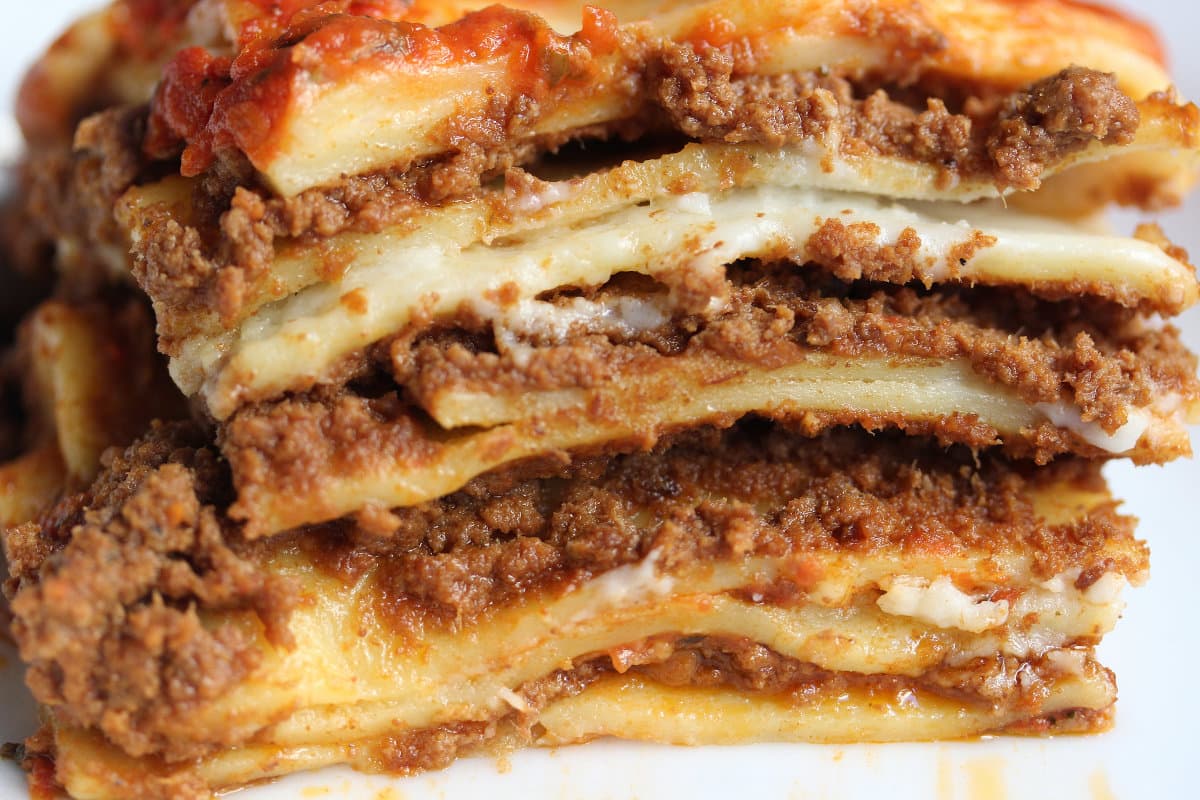 Lasagna is a flat pasta noodle that is baked in layers in the oven. It was traditionally not baked with tomato sauce, but only included bechamel sauce, ragù and mozzarella or Parmigiano Reggiano or combination of two kinds of cheese. Some restaurants, especially American-Italian ones, add tomato sauce to Lasagna.
---
Fiorentina Steak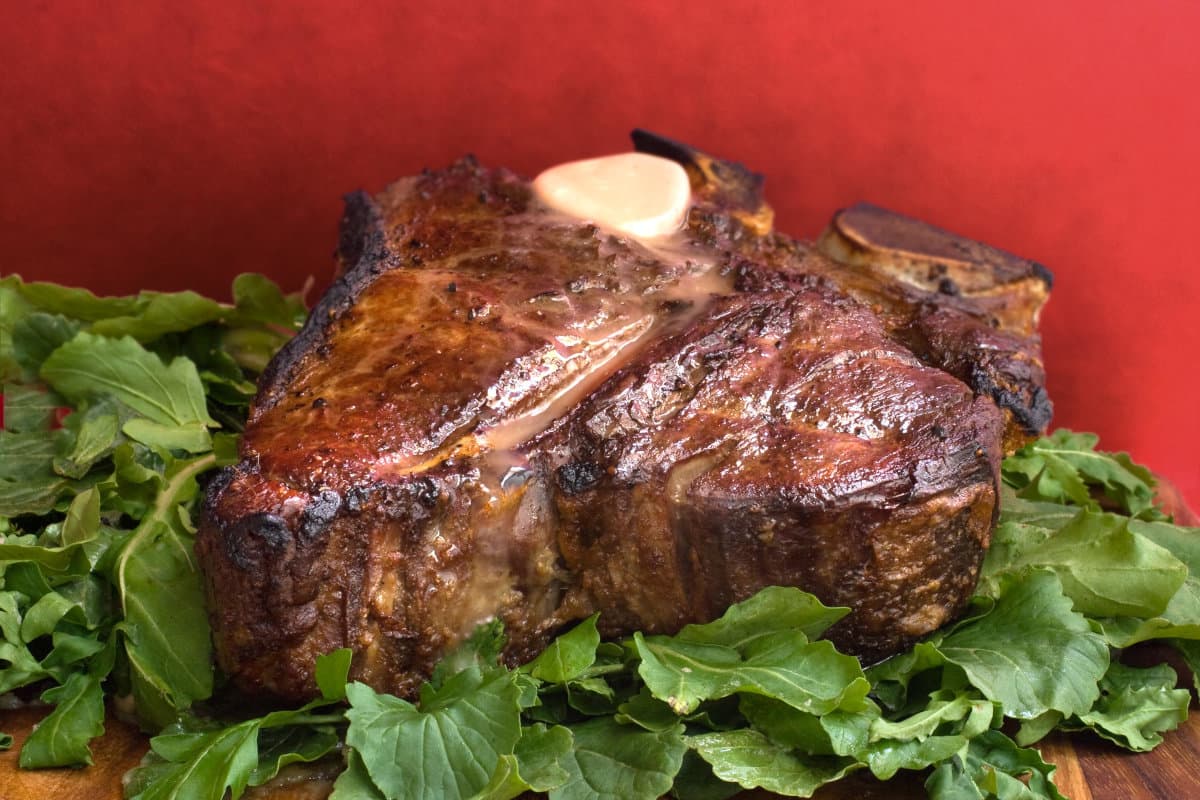 This T-bone cut thick steak is from Chianina cow raised in Tuscany. It is cooked only 5 to 7 minutes from each side, and the inside remains very raw. The interesting thing about Fiorentina Steak is that it has all of the features of the traditional Italian dishes: It is specific to the region, which is Tuscan, and it is prepared in a particular way to cut.
---
Risotto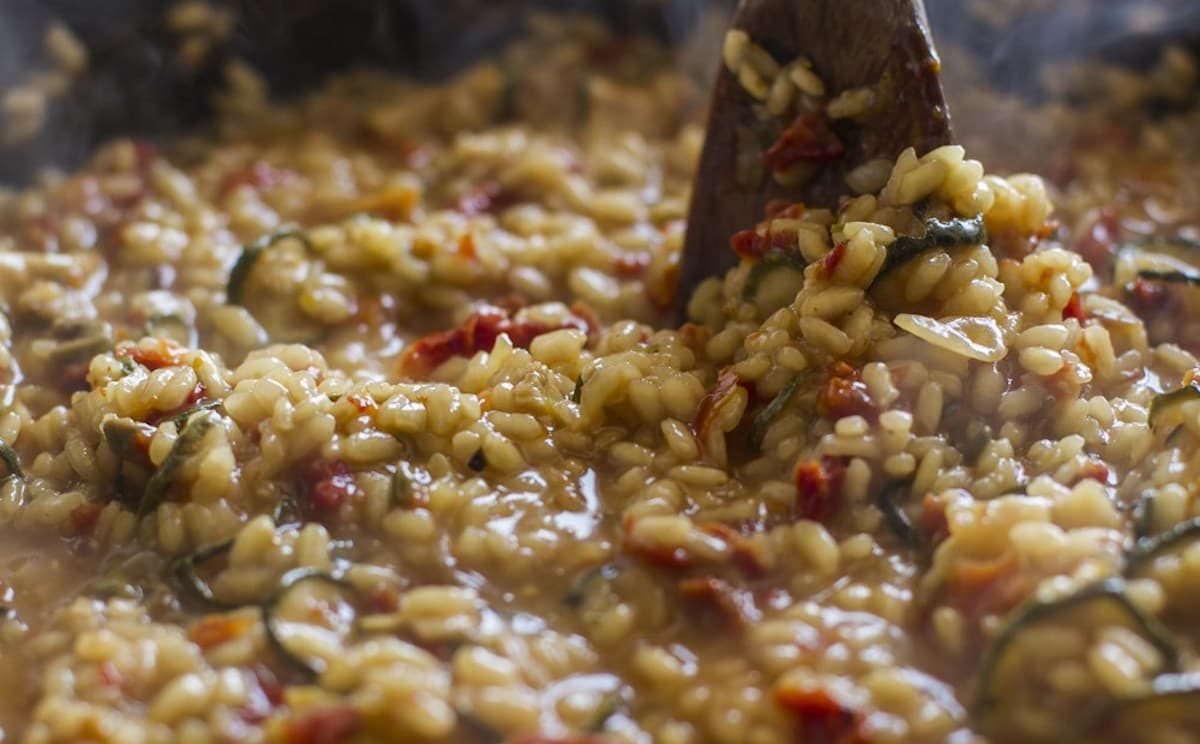 Risotto is made with rice which is cooked slowly by adding ½ cup of water at a time. Risotto is cooked with broth and many other aromatics. Moreover, it includes parmesan cheese and butter if you are into dairy products in your dish. The most attractive part of Risotto is that it is a creamy and soothing dish.
---
Truffles
If you are open to new and precious food experience, truffles are there for you in Italy! Italy has abundance well quality of truffles. In Italy, you can find two kinds of truffles: White truffles, which are rare and aromatic and Black Truffles, which are common and less aromatic. You can find fresh truffles in Umbria, Tuscany, and Piedmont during autumn.
---
Suppli
Suppli is one of the typical dishes in the Roman kitchen. It is a ball of rice blended with tomato sauce and mozzarella cheese that is bathed with eggs then fried. It is a very crispy feast with melted cheese.
---
Focaccia and Other Bread Types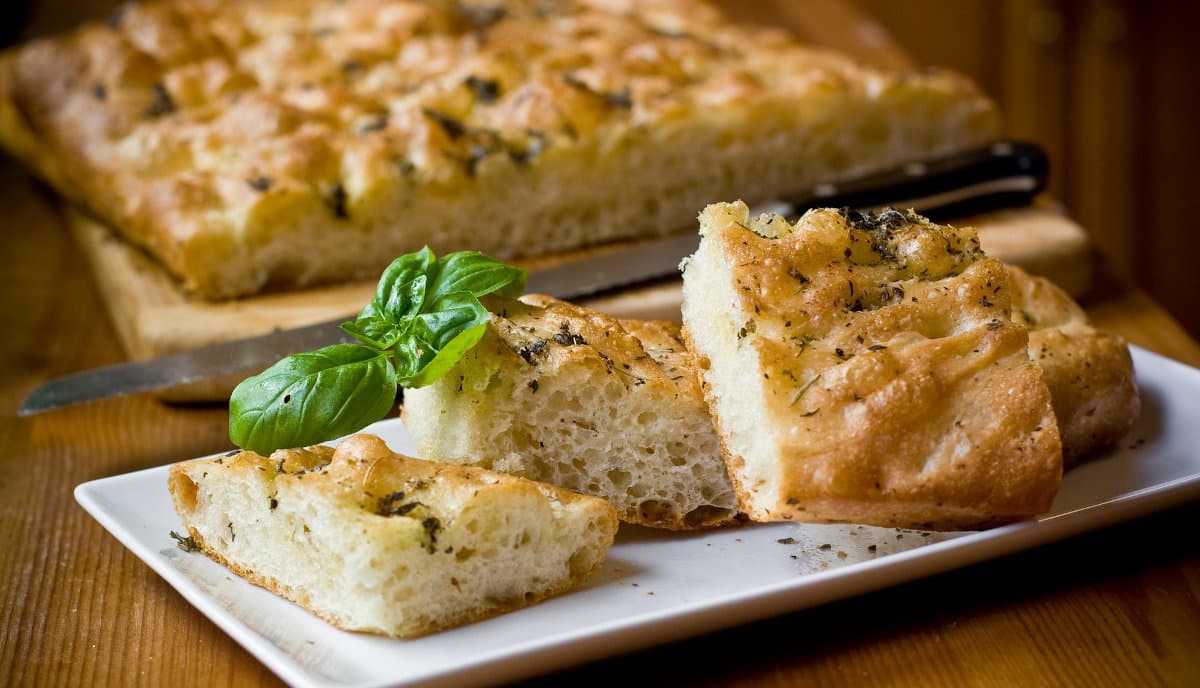 In Italy, even bread is a thing! You can buy delicious bread wherever you are staying in the morning. The most delicious and famous bread, however, is Focaccia in Liguria. This bread is hyper-salty, drizzled with olive oil and served with toppings like rosemary, cheese and olive.
---
Ciambelle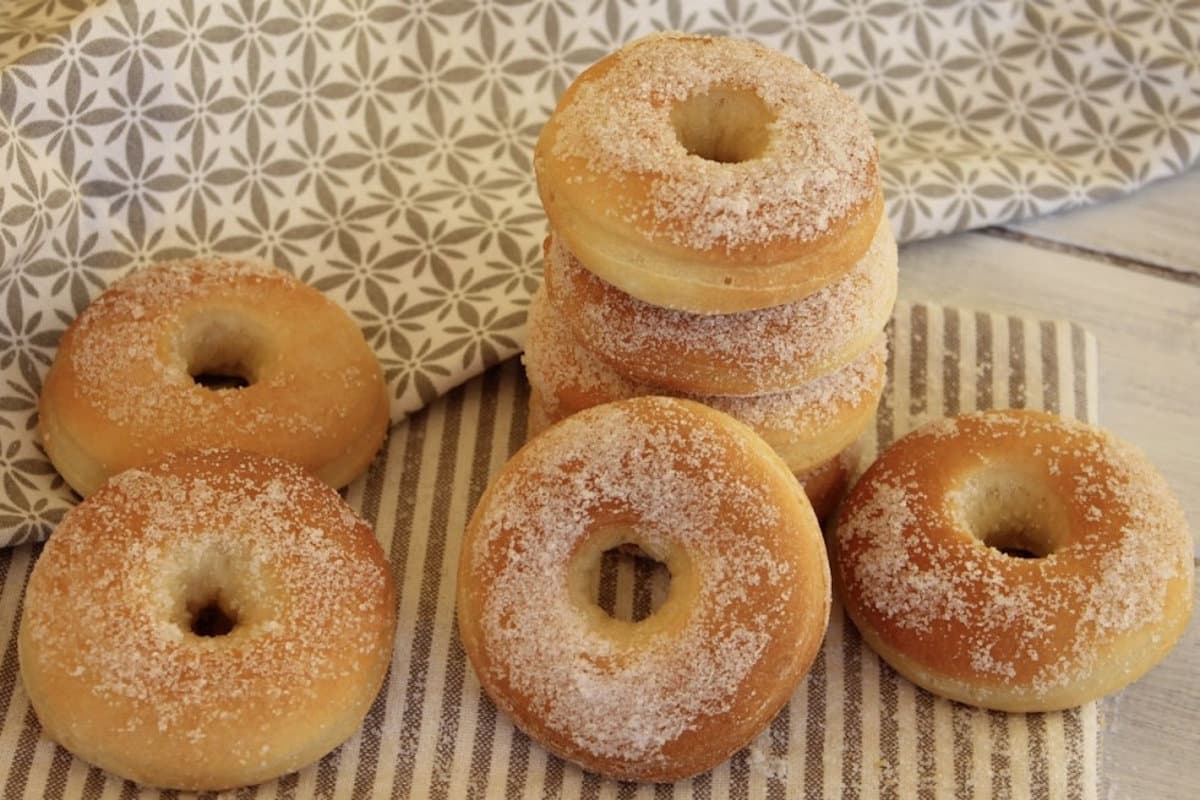 Ciambelle is an Italian style doughnut. Although you can eat it salty in various regions, it is generally eaten with sweet. If you love to start your day having breakfast, Ciambelle with a fresh-made coffee is a perfect option.
---
Tiramisu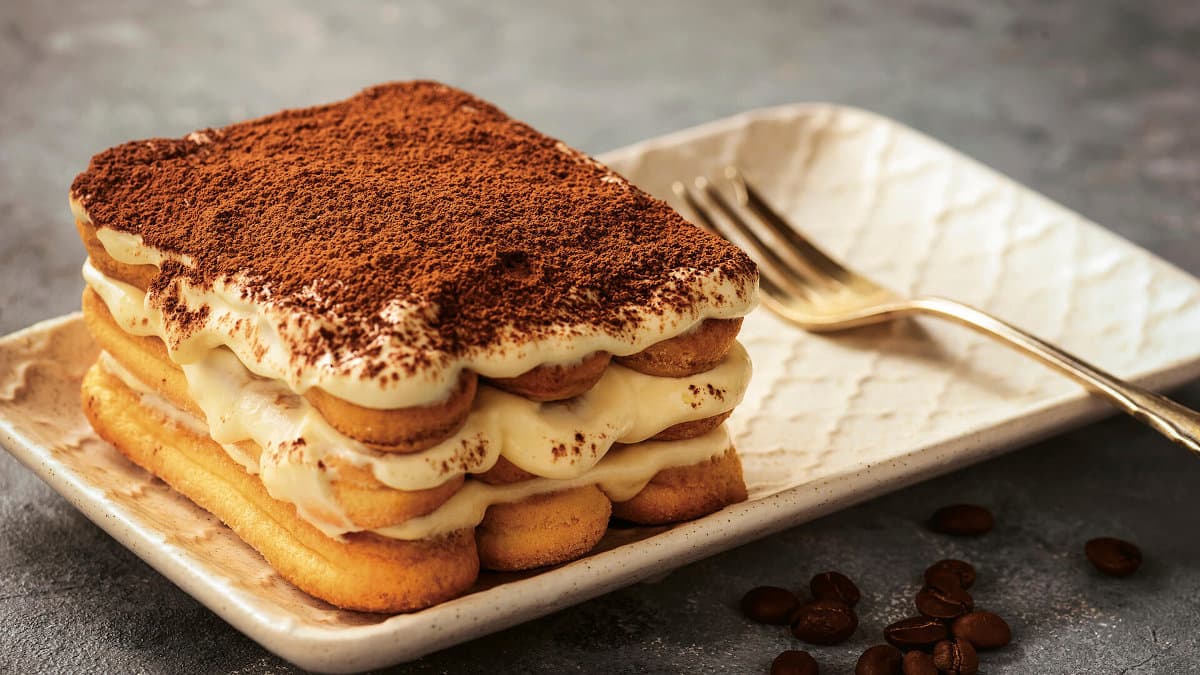 Tiramisu is one of the best dessert choices you can have after your dinner in Italy. It is made with coffee, cream cheese, and old cookies and offers one of the softest and delicious desserts.
---
Gelato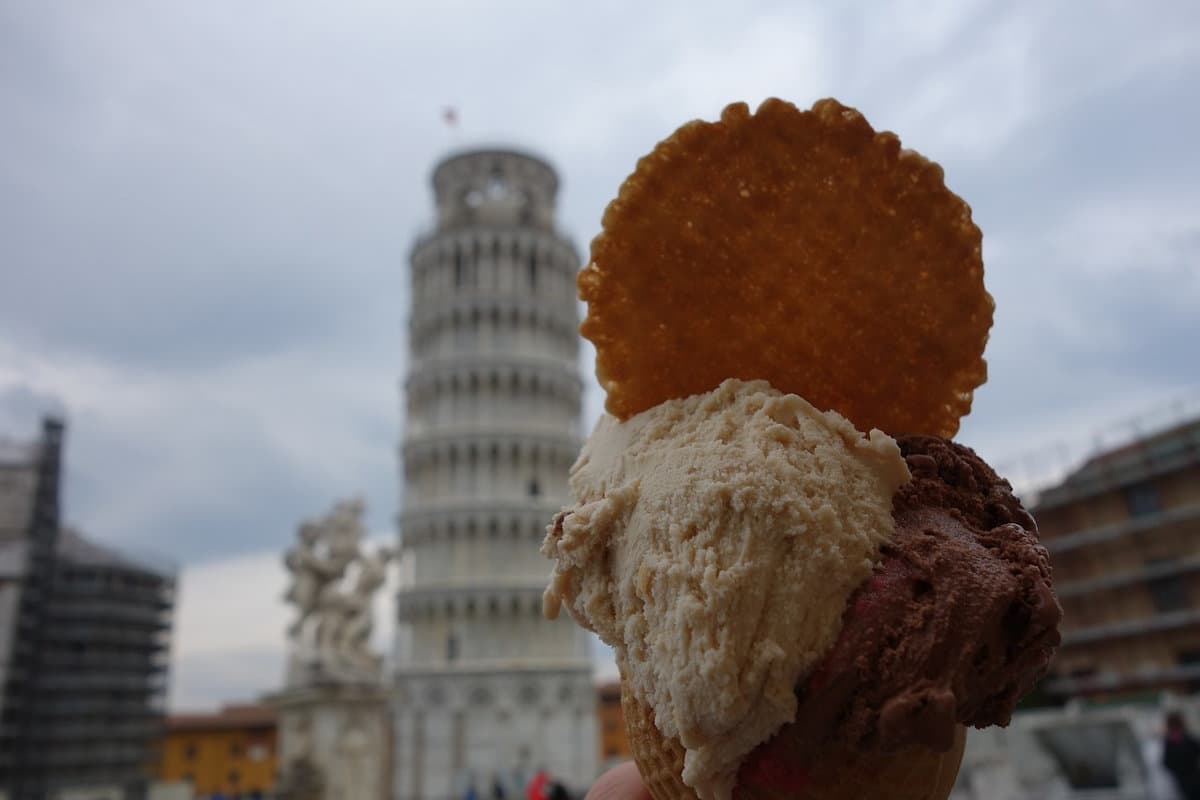 If you go to Italy and come back without eating Gelato, you will regret it. Gelato is considered as "ice cream" if you translate it directly, but the actual taste of Gelato is different than ice cream. It has a lower level of fat than ice cream, and it melts more easily in your mouth. Gelato has a higher density which will make you taste the aromas even better!
---
Ribollita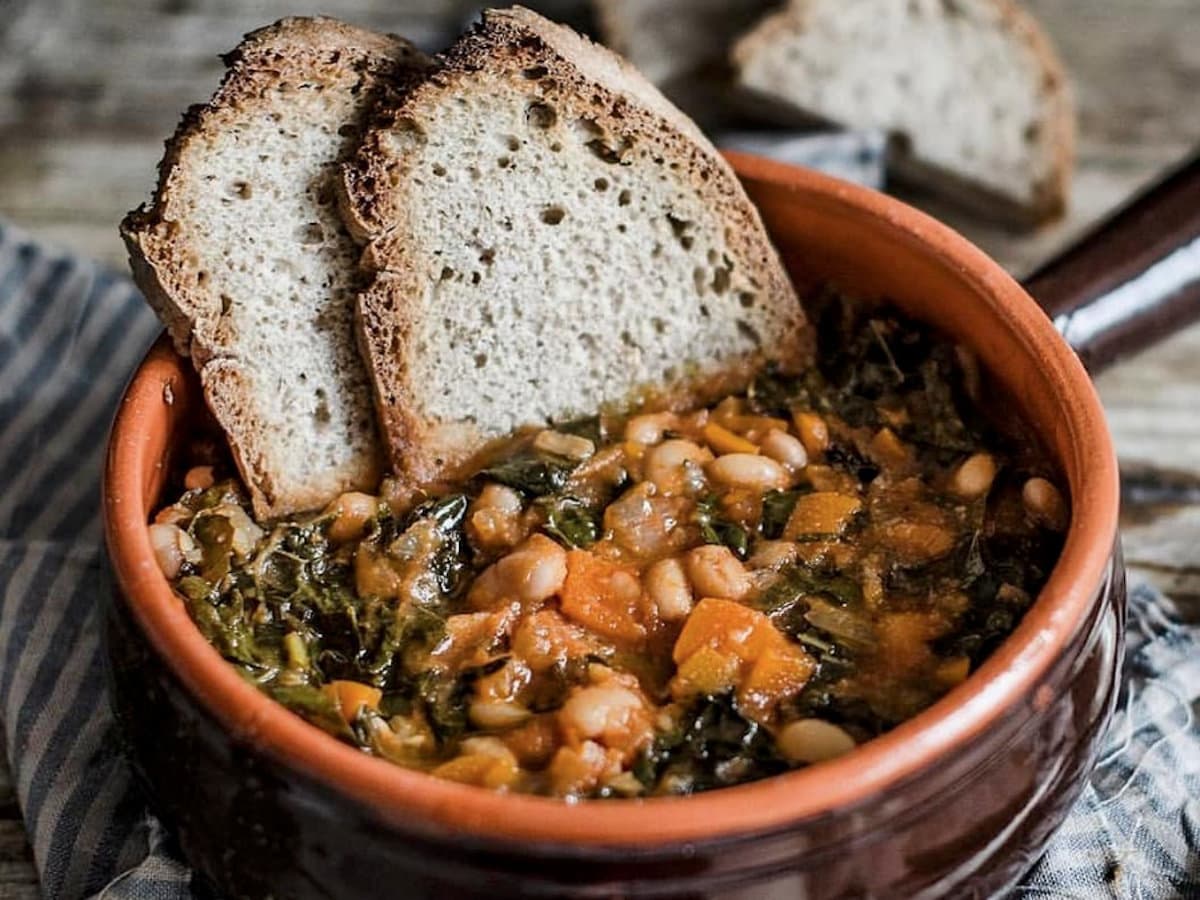 Ribollita is a Tuscan soup made with bread, beans, different vegetables including carrots, chard, celery, and onion. It is served in authentic Italian restaurants and homes of the locals. Hence, if you have Ribollita for yourself, you can feel more of being local in Italy.
---
Fried Zucchini Flowers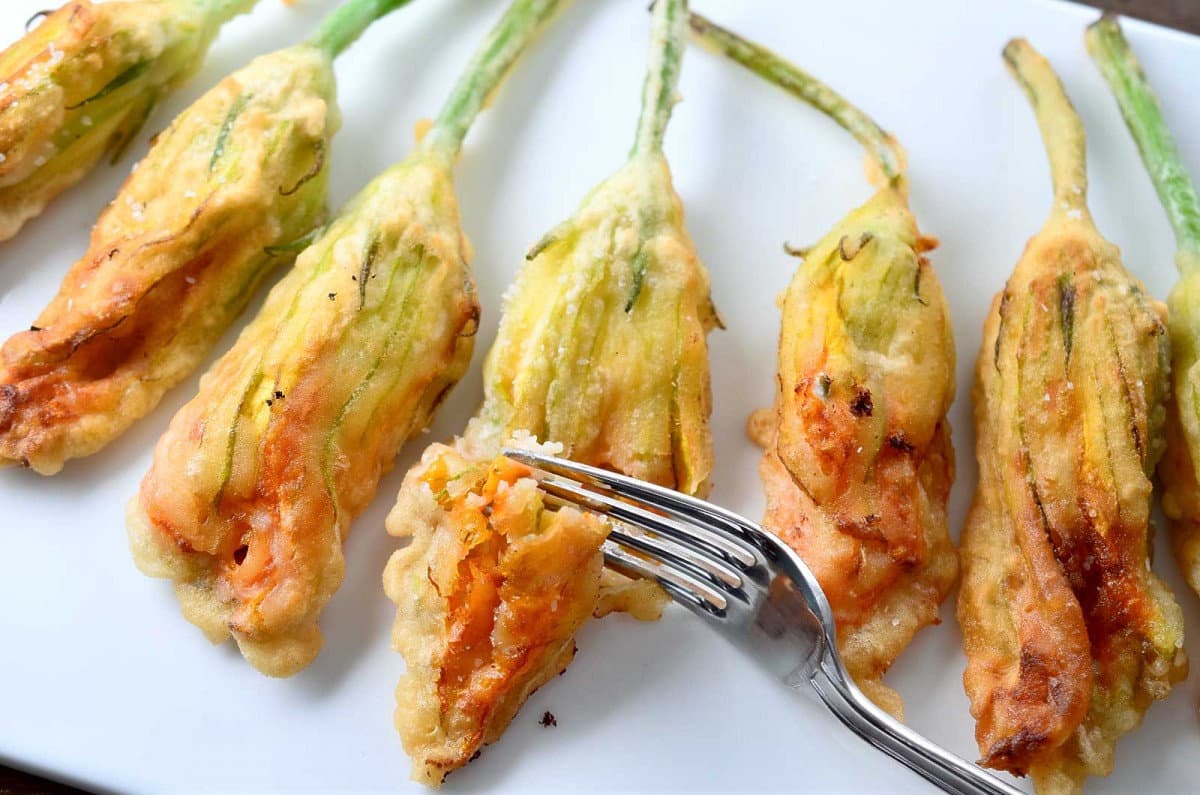 Zucchini flowers are commonly eaten in Italy, and the fried version of this flower is the most preferred style by locals. Before being fried, Zucchini flowers are filled with mozzarella, which is Roman-style or fresh ricotta which is Tuscan style. If you are chasing a different taste, Fried Zucchini Flowers is one of the best options.
---
Stuffed Olives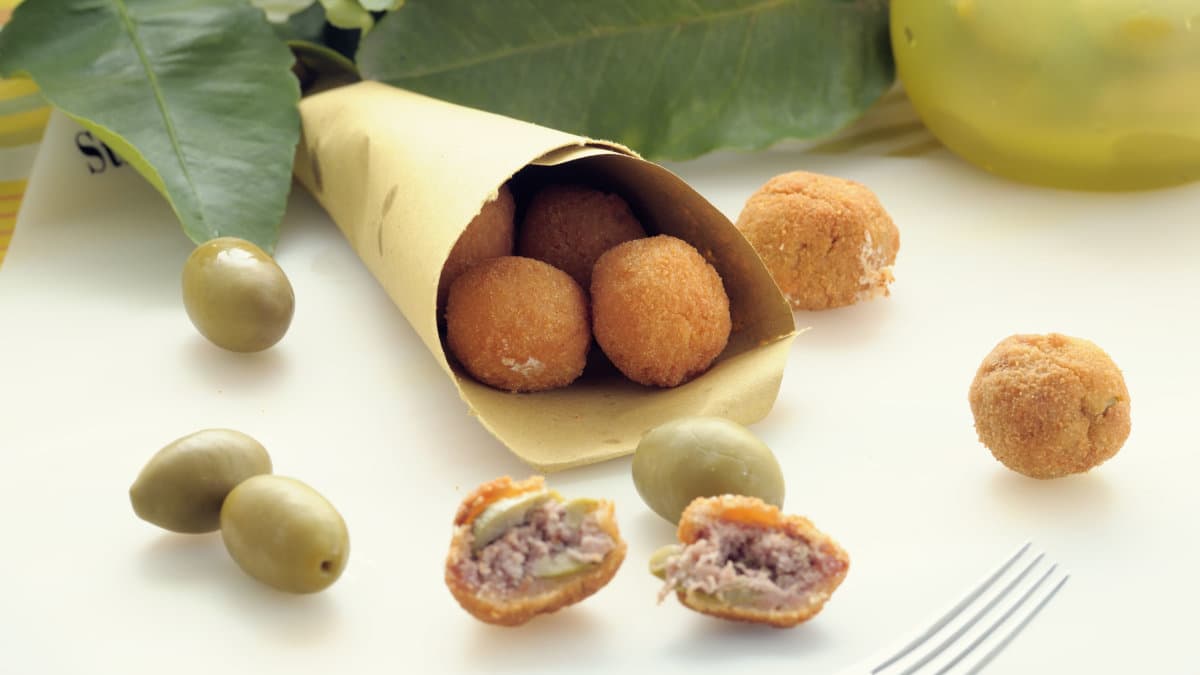 Ascoli Piceno is famous for its delicious and juicy olives. In this province, olives are filled with pork, chicken, beef or turkey and fried in oil. Stuffed olives are easy to grab and delicious street foods you can find in Ascoli Piceno.
---
Panzanella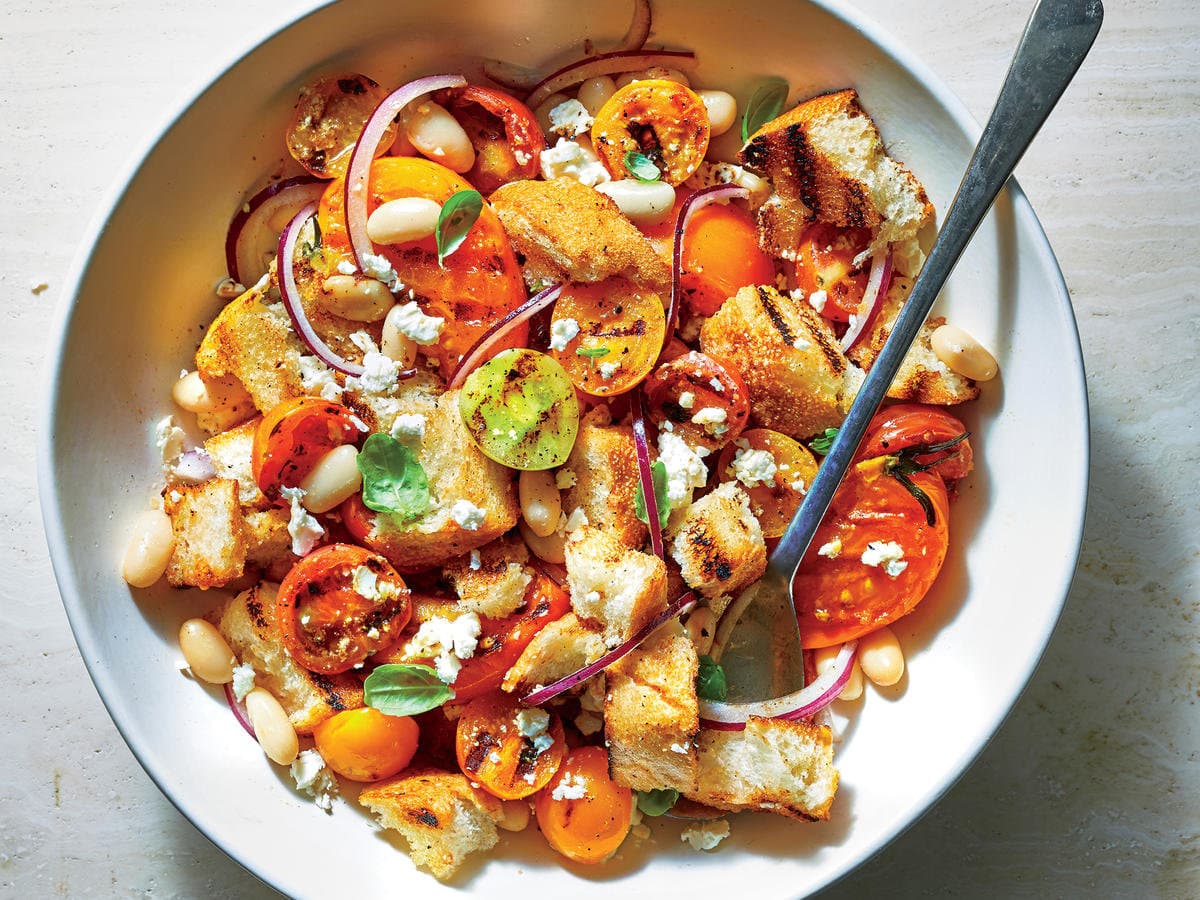 Panzanella is a popular salad in Tuscan during summertime. If you become tired of eating heavy dishes and desert, you can give a shot for Panzanella. It has chunks of bread, onion, tomato, basil and olive oil. Although some restaurants add more types of vegetables, Florentine traditionalists are keen on keeping only basics.
---
Carbonara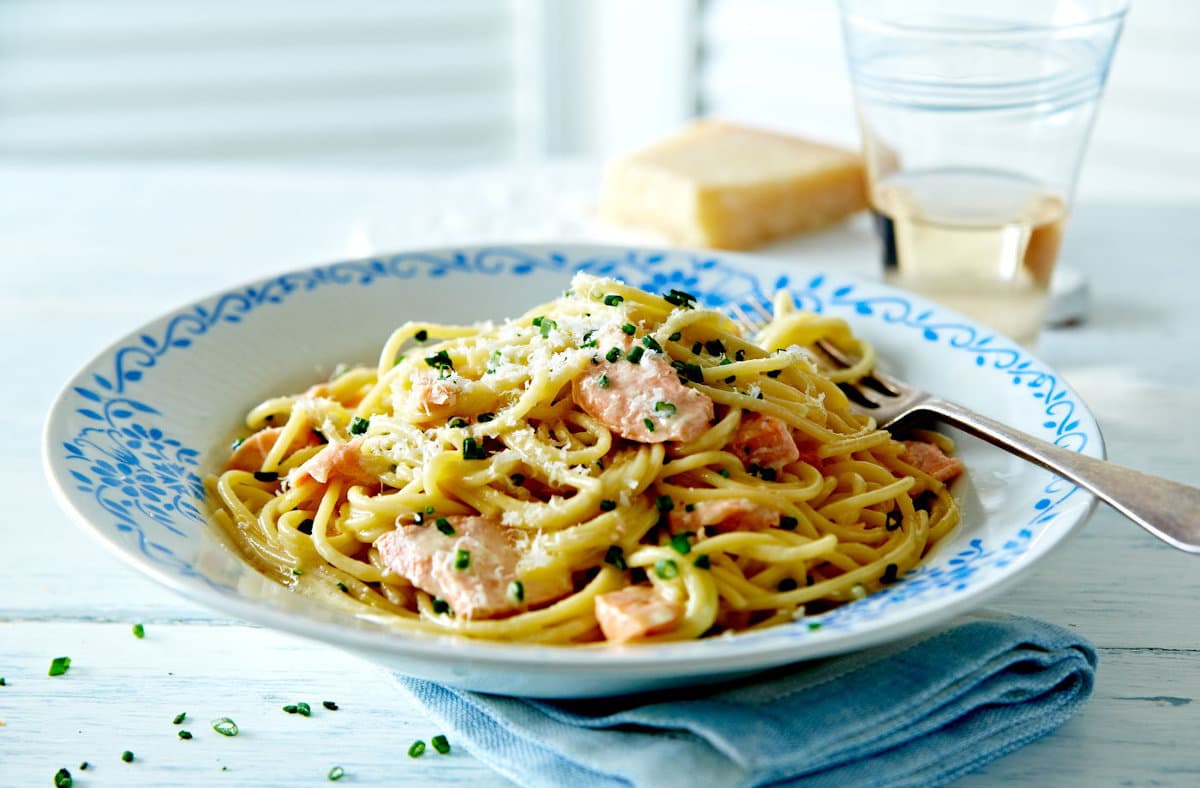 There is no doubt you will eat more than the necessary amount of pasta in Italy. If you ask us which ones you should eat first, Carbonaro would be the first pasta we will say to you. Ingredients of Carbonara are simple: spaghetti, eggs, pecorino cheese, guanciale, and black pepper. Yet, if it is made with a mastery, a good Carbonara can blow your mind.
---
Urbansurf is a mobile social network bringing people sharing the same interests, hobbies, passion together in various activities and makes you social. You can download the application on Apple Store or Google Play.

[:]